The Lua Lamp by Dezero Studio is a game of child's play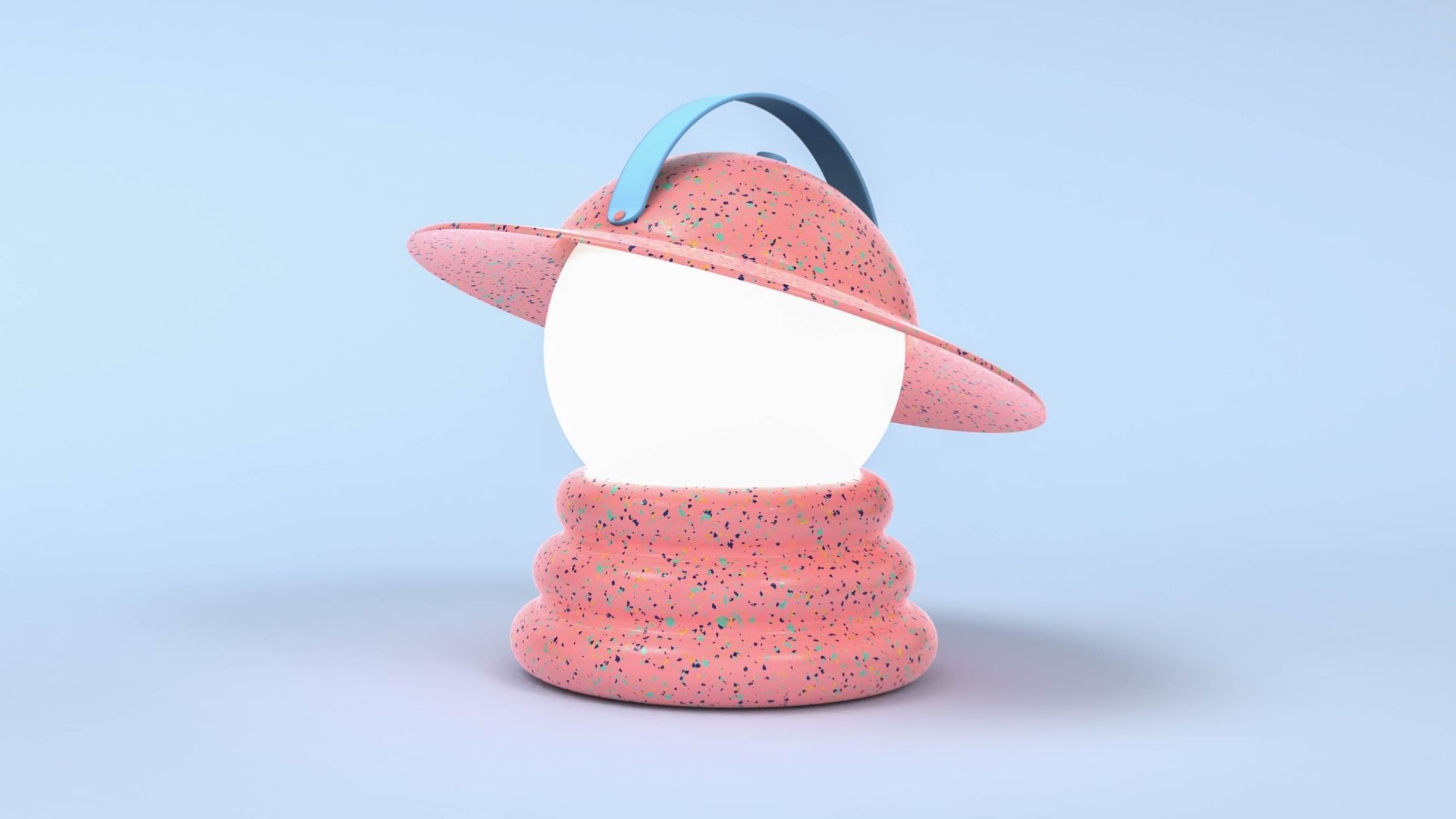 Dezero Studio's Lua Lamp imitates human form whilst drawing inspiration from toys to foster a sense of familiarity and encourage child interaction.
"Lua is a portable children's lamp," explains Eric Nicolás, co-founder of the Valencia-based Dezero Studio.
"The idea is that the little ones can always interact directly with this lamp, and can take it with them anywhere, whether to play in the garden, in a cabin, or simply at home, without the dependency of being anchored to a plug."
Reconigsable immediately as a mini figure, the Lua Lamp by Dezero Studio combines a large LED bulb with a hat-like shade and a base inspired by the silhouette of a children's stacking rings set.
It's made from 85% recycled plastic sourced waste items including containers, PET bottles and plastic caps.
The variety of items results in a composite material with a speckled appearance reminiscent of terrazzo.
Meanwhile, the handle and the button have been constructed using an ecological silicone to provide a "soft" texture for the user to enjoy a pleasant touch.
The production process only requires two injection moulds, for the base and one for the ceiling, where the recycled plastic is injected.
A button located on the top of the lamp switches it on and off, a simple and intuitive function Dezero Studio intended to match its target audience.
The lamp's shade is tiltable to let users direct the light in their desired direction. The device itself is charged via a USB connection, which gives users up to 24 hours of light.
Simple, easy and intuitive
The word 'playful' is bandied around too much when it comes to design that it's lost its meaning. However, if there was ever a product that could restore its definition then this is it.
The Lua Lamp is exciting in the way it uses anthropomorphic shapes mixed with forms that would be reminiscent to a child.
This works to foster a feeling of familiarity within the user and encourage interaction.
"Children's games were the main inspiration to make this children's lamp, it had to be a design with which the little ones felt a very strong emotional bond," adds Patricia Álvarez, co-founder of Dezero Studio.