Interview with Lucie Koldova – The beauty of materials in chic and timeless design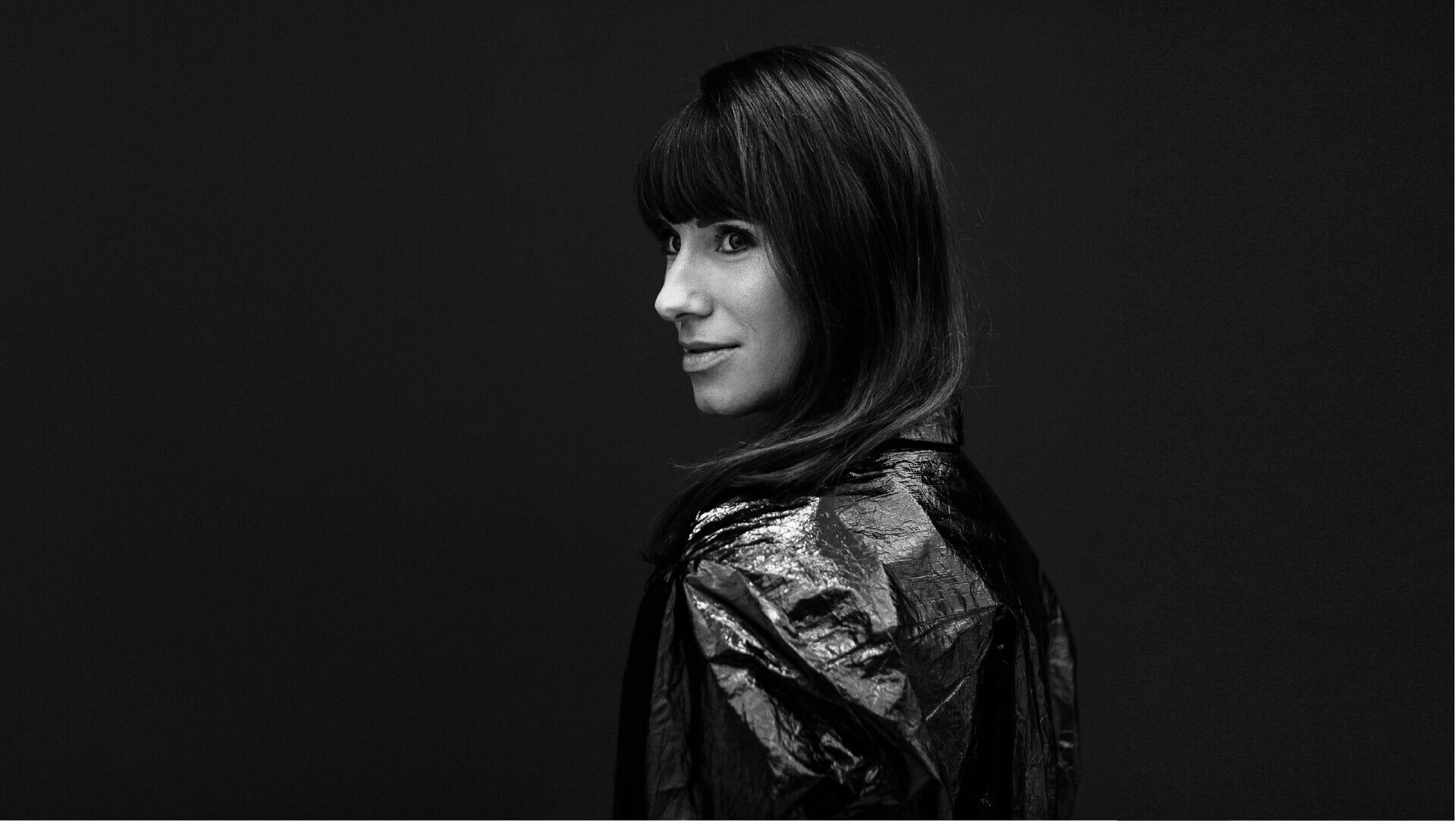 Lucie Koldova's glass and wood designs combine craftsmanship and cutting-edge technologies to create unique pieces.
Starting out with a successful path in France 2010 with distinguished glass lighting collections for Brokis, a traditional Czech manufacturer, Lucie Koldova spent several years in Paris where she found inspiration and shaped her charismatic, elegant style.
Having continued working for international clients creating furniture pieces, glass sculptures, and lighting; Lucie was appointed art director of Brokis in 2014 and has produced since a range of successful designs for the company.
Lucie is currently based in Prague, where her creative interest continues to be mainly focused on creating objects of desire using classic craftsmanship and cutting-edge technologies with materials such as wood and glass.
Who is Lucie Koldova? How did the journey for product and furniture design begin?
Lucie Koldova: "Energic woman and passionate designer. Anyway, I hope you can read more about who I am from my products.
I simply wanted to know more about the design process. I wanted to create my own world. While studying design at the Academy of Arts, Architecture and Design in Prague, where my journey started, I soon realized what my path and goals were.
I didn't have any connection with design before I discovered the discipline at the university in Prague."
Why Lucie Koldova Studio, why focusing on classic craftsmanship through cutting-edge technologies?
Lucie Koldova: "Well, I started my real design path in Paris where I moved right after studies.
Originally, I came to be a part of a large studio and very soon after I met my first important client – Brokis. Brokis is a family driven company with a strong heritage of hand blowing. The glass factory, which also belongs to the same owner, is more than 200 years old and the techniques still stay the same. The craftsmanship is totally fascinating and hard to believe nowadays…
However, these crafts people are totally incredible especially when blowing my design pieces! I fell for it a long time ago, also as an art director of the brand I try to enrich the portfolio into different dimensions."
The experimentation of new glass shape into lighting design always creates innovative results, one of the examples is the Hubble Bubble collection by Moooi.
Your work stretches from daily products, conceptual spaces, urban areas to poetic gallery objects and limited series. Which designers are you inspired or influenced by?
Lucie Koldova: "Lately, there is too much stuff to see online, I try to stay calm and continue developing ideas which are on my list. I love to travel to different museums and galleries which give me the energy and excitement to create new things.
I also adore visiting unusual spaces where I can dream of particular objects, I am grateful to have a good imagination. Now the situation gets more and more difficult and let's see how the design scene and its platforms will change.."
What will always be representing your design practice?
Lucie Koldova: "Hard to say, myself I feel that a choice of material determines a lot. When I work with glass I follow different principles, such as translucency, layering or reflection, the game with a source is an important factor in my work.
In the furniture sector it is a bit different, that's a different attitude when ergonomy comes into the picture. The concept is often driven by a particular material.
Anyway, whatever I design I follow my instincts and I never miss a soft shaping of handcrafted materials (metal, leather, marble..) with a certain type of elegance."
Having a successful path with significant glass pieces, and being experimenting with various techniques of glass blowing. What are the major issues or biggest challenges you have found in the design process?
Lucie Koldova: "Somehow glass and its features feel very familiar and close to me. Knowing the process of melting sand into glass is particularly immersive. I constantly try to understand how the material behaves in different stages while the glass keeps on challenging me in a creative way.
Sometimes the glass acts its own way and I have to respect it and change the idea completely. However, the blowing glass techniques fascinate me and I try to let go of my need for control. Hand blown glass is a craftsmanship where every piece is original and that's an important value for me.
I am proud to be a part of a country with a rich glass history and background and this also motivates me to continue this exciting story of glass. Glass became my dearest material that helps me to reveal my potential and means a ground for experimenting."
With an influence from both Prague and Paris. What have you noticed are the main trends and future directions within product and furniture design and what do you think of them?
Lucie Koldova: "In my opinion, the world trends are now connected mainly with sustainability and reuse of materials.
Czech Republic is well known for glass and ceramics, next to it also for wood bending and wood craftsmanship – overall this is all made by hand. The direction might be to produce less but consciously!"
Having received the Czech Grand Design Award for the best designer for the second time in a row this year. What is the next step for Lucie Koldova Studio?
Lucie Koldova: "At the moment I keep on working on long term interior projects in the fashion sector.
This is an interesting upgrade of my work, fashion design is a field I have followed for a long time. I finally decided to take a step further into the interior chapter (even though my heart stays in the product design).
And, of course, I am working on a new lighting collection for the Brokis brand. Next to this I designed a series of jewelry for a Czech company and I still develop high end outdoor collections of furniture for a premium Belgian brand."
Reusing materials to create more environmentally friendly furniture: the Bell Chair by the designer Konstantin Grcic.