Lighting design
Luxo Motus is a range of sculpted aluminium lights by Permafrost
The Norwegian design studio Permafrost created the minimalist yet characterful lighting series for lamp manufacturer Luxo.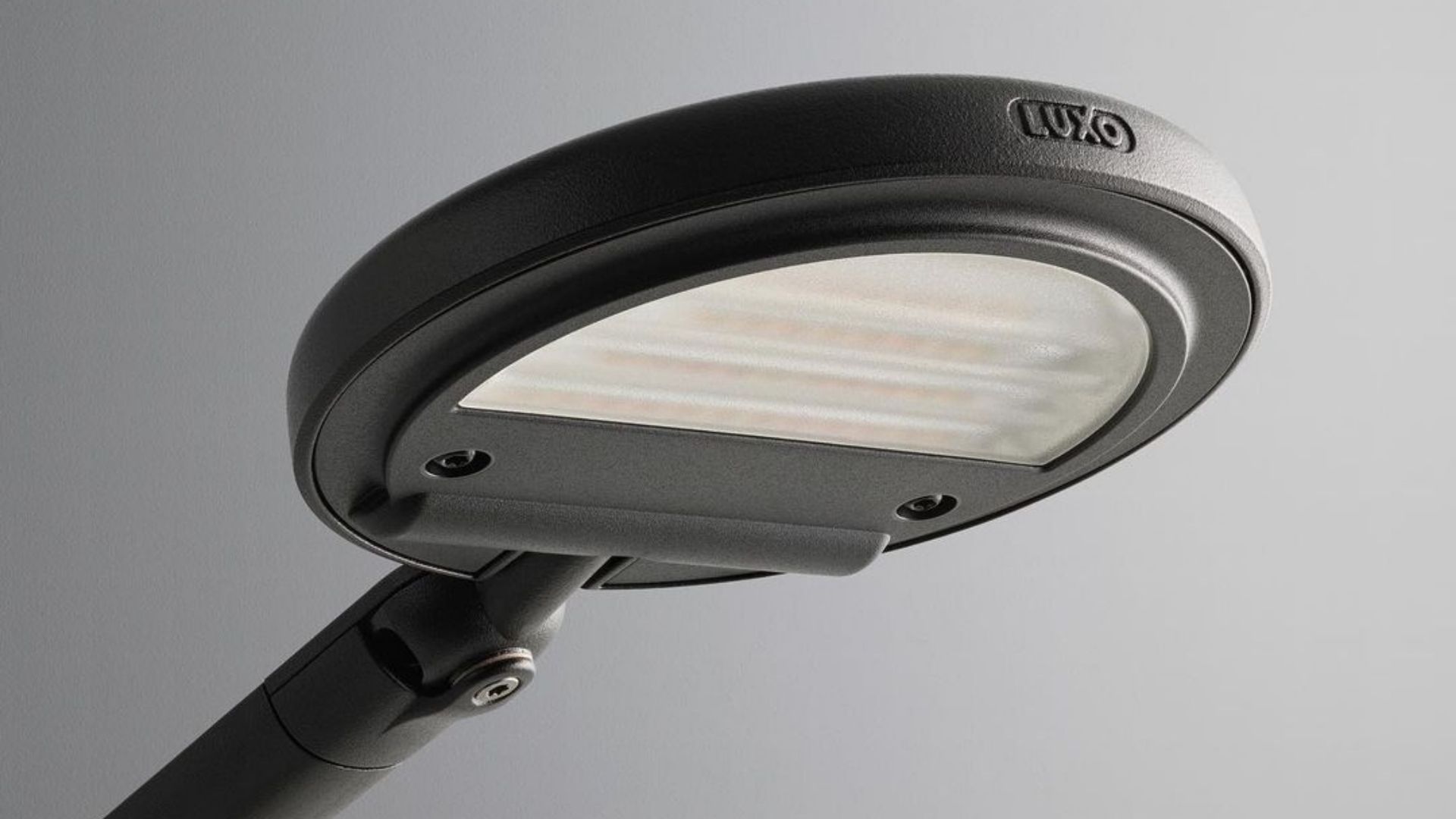 The collection includes desk, wall, floor, and ceiling variants, all of which sport a slim silhouette and circular base constructed from powder-coated aluminium.
Almost all of the collection features a cone-shaped head for symmetrical light except for a large table lamp, which uses a flat head with a specially developed lens to emit an asymmetrical light that ensures a comfortable glare-free illumination.
"The task from Luxo was to create a rational product system, featuring a technically advanced light source, and a neck joint with movement in three directions, imitating the movement of a ball joint," says Permafrost co-founder Andreas Murray.
"We wanted a simple clean outline, with as few visible technical details as possible. Also we wanted to craft all the surfaces with a sculptural quality, and that the product just appears as volume/shape and surfaces—not visual signs of production method."
Designed in collaboration with Luxo's in-house designer Hans Bleken Ruddying, each light features a spring-balanced arm and a 3-axis movement in the head joint, which enables a fluid and effortless adjustment of the light.
Where possible, the design team has added extra functions such as an inductive charger and a convenient self-timer for switching the lamp off automatically after 4 or 9 hours.
A striking family of task lights
At the core of the collection is a highly advanced desk light design, featuring limitless movement and Luxo's unique asymmetric light output.
The results are friendly forms that invite the user to touch and feel the products with a unified design language that makes it easy to combine several Motus luminaires in one space.
There's also a multitude of colours to choose from, ranging from greens and blues to blacks and greys.
"We wanted to combine a technically advanced function with a pleasant, interior-friendly design language," explains Murray.
"It's a trend that is emerging in some other contemporary products, like office chairs and smart products."
"For task lights, the case is usually either showing of the technology, -or being pleasant to look at, but having limited function both in luminance and movement."