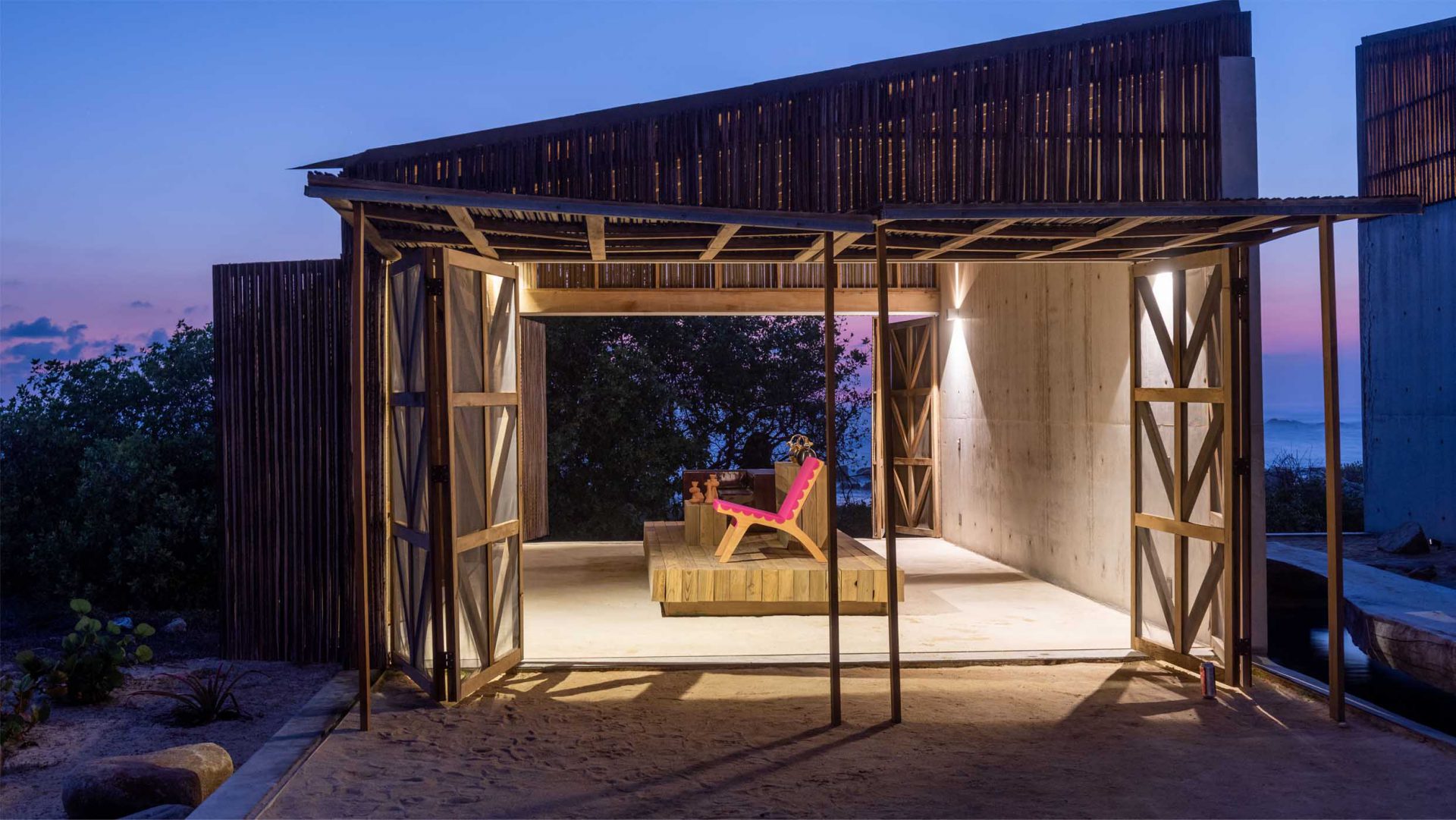 Taking place from May 21st to the 23rd in Puerto Escondido, Oaxaca, Mexico Design Fair showcases and promotes the collection and acquisition of contemporary Mexican design.
In the last decade, curators, collectors, and design professionals around the world have developed a growing interest in Mexican design. Mexico Design Fair emerged as a new platform to discuss, showcase, and recognize the country's design scene. Challenging the format of established large-scale design events, MDF is an intimate experience for a select group of design collectors with events through the weekend.
The core of the fair is the central exhibition that showcased a fine selection of contemporary design curated by Carlos Torre Hütt with 13 Mexican design galleries and brands, including Breuer Studio, Casa Gutiérrez Nájera, Sombra, and many others. Here's a roundup of some of the participants and a selection of the works exhibited at Mexico Design Fair.
Casa Gutiérrez Nájera design gallery
Casa Gutiérrez Nájera's projects are focused on promoting creative work through the development of exhibition contents and collaborations with designers and architects. By means of its Design Collection, the gallery aims to create a historical archive of Mexican design pieces created since 2000 to date. The purpose is to create a tangible cultural heritage of what has happened during the first two decades of this century regarding production, materials and identity.
During MDF, among the products presented by Casa Gutiérrez Nájara are FALBALA, a lounge chair designed by Edgar Orlaineta and Perla Castañon, and WAGYU A, a rug designed by Gabriel Rico and produced by Odabashian.
Breuer Studio
Specialized in spatial design and custom-made furniture production, Breuer focuses on projects influenced by different elements of contemporary culture, and that emerge from new approaches to cabinetry and signature carpentry, as well as from the experimentation with different materials and processes.
As part of MDF, Francisco Torres and Rosa Hanhausen designed the PENCA LOUNGE + OTTOMAN, a collection of lounge chairs and tables.
Sombra
Sombra is an architectural lighting design brand based in Mexico City. Through their work, inspired by the manipulation of contrasts and shadows, they aim to create emotions oscillating from the poetic to the practical.
During MDF, Sombra showcased YACAMAN, a collection by Paola José, ranging from floor and table lamps, to wall and suspension lamps.
TANE
TANE is a silversmith brand founded in 1942 in Mexico City, specialized in the design of silver jewelry and objects. For over seven decades, the brand has been characterized for showing a strong Mexican heritage, which can be seen in pieces that have taken iconic elements of the culture for their design. In recent years, under Ricardo Domingo's creative direction, TANE has developed special projects featuring national and international brands.
Among the products presented by TANE at MDF, are the CENTRO SOMBRA plates by Laura Noriega, and DOS PICOS jars by Pedro Leites.
Design events are making a comeback this year! Head to 30 days for 91 events, workshops and exhibitions – Design Month Graz 2021 is here!
Galería Mexicana de Diseño
Founded in 1990 in Mexico City by Carmen Cordera, Galería Mexicana de Diseño is dedicated to the promotion of design in the country, with local and international products. The project celebrated its 30th anniversary in 2020, and has the purpose of being a board in which the designer can come in contact with society's demands, and facilitate knowledge around formal and functional aspects of objects.
As part of MDF, Galería Mexicana de Diseño showcased GRAVITY PROBE B, a wall clock by Emiliano Godoy, and ESTÁNDAR a chair by Eduardo Altamirano.
Shelf
Design gallery Shelf, established in Mexico City in 2015, emerged from the need to work in new design explorations. Its collections, which include furniture, jewelry and accessories, as well as limited editions, result from collaborations with designers, artists and architects.
Shelf presented Ricardo Casas' dining table UNCLE at MDF.
Interested to know more about the Mexican design scene? Head to the Interview with Héctor Esrawe, a true visionary of design.