Design
Modern plant pots and growers we like
These clever designs of plant pots and growers will make your green friends happy and add extra style to your space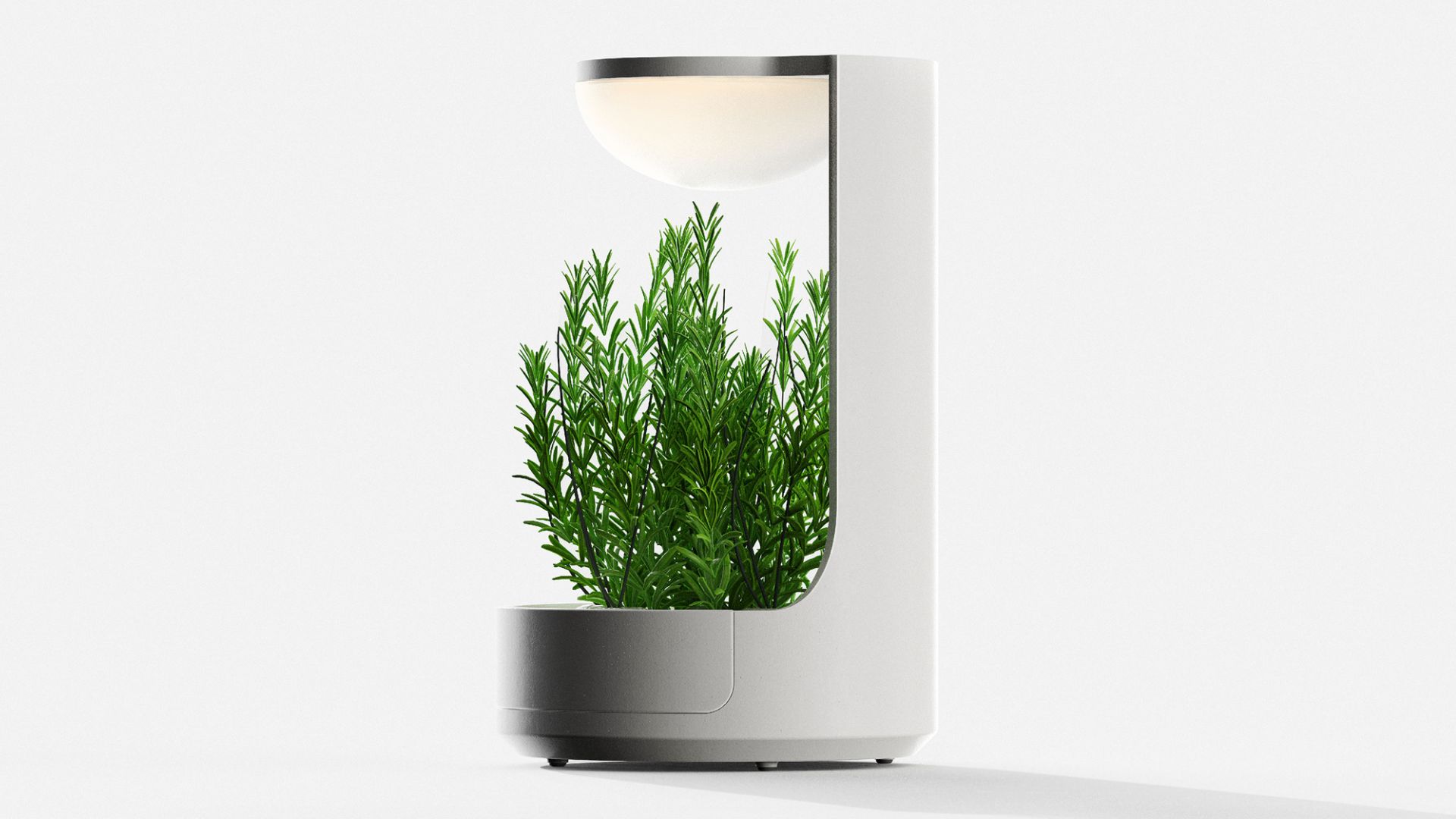 Here's a look at our top modern plant pots and growers.
Having plants at home or your workspace is linked to many benefits. Whether you have a green thumb or not, it's a great way to boost your mood, reduce stress, and increase your creativity. Plus – they make any space more beautiful! 
If you've decided to add a bit of greenery to your home, you should start by choosing a plant and a pot, of course. They say that not every pot looks good on every plant, but the products we've listed below sure do.
1. Planta by Doyeon Lee
It has long been said that talking with plants can increase their growth. Not just that – it's also beneficial for your well-being. Product designer Doyeon Lee seems to know this well. Her creation – Planta – is a plant grower that allows its owner to communicate directly with whatever they are growing. The concept design connects two worlds – virtual and reality.
Check your plant's reactions in the virtual space, and understand how to care for it better. Fun plus educational – the perfect combination!
2. The Wall Organiser by Dini Kosumi
Clutter is the killer of productivity. When there's a ton of stuff lying around, it's much more difficult to focus and do what actually has to be done. As a solution for this problem, Dini Kosumi has designed a modular Wall Organiser that's also great for keeping plants. This smart product includes a magnetic bracket, which you can fix to the wall with 3M adhesive strips.
Since it is so easily detached, it's an excellent option for people in rental properties who don't want to hammer nails into the walls. The Wall Organiser is incredibly versatile. It can be used to suit each user's individual needs.
3. Modular planter by Lorenzo Vega
In every plant enthusiast's life comes a point where there's simply no space to add more greenery. If that's the case for you, consider investing in a vertical modular planter. Consisting of stackable cubes, this is an excellent solution for small spaces. While it may look unusual, the planting method doesn't change – you can do it the traditional way.
When creating his design, Vega was inspired by Japanese metabolism and social modernist architecture, especially its durability. Thanks to its modularity, this product offers a high level of customization. Whether you have three or 23 plants, you can easily stack them one on another.
4. Hunebed by Sander Mulder
A modular couch where you can plant your favorite flowers – this is certainly an unusual concept, but one we adore. The creator of the unique product is the Netherlands-based design studio Sander Mulder, known around the globe for its one-of-a-kind furniture, lighting, and interiors. Like other examples of the studio's eclectic work, Hunebed is something you wouldn't ever expect.
Made from a warm wooden and foam frame together with steel connections, the couch is available in numerous color options. Perhaps, the coolest part of the Hunebed is its horizontal stones, which can be used for added comfort or as planters. If you wish to add a tranquil biophilic aesthetic to your home, this will be an excellent choice!
According to the studio, Hunebed is best-suited for public waiting areas.
End notes
It's not easy to find the perfect pot for your home or office. Some take up too much space, while others aren't as pleasing to the eyes. These products, however, prove that plots can look good and allow your plant to live a long and happy life.