Design highlights from NOMAD St. Moritz 2022
This year, DesignWanted is proud to announce it is an official media partner of the the first travelling showcase for contemporary art and collectible design: NOMAD in St. Moritz.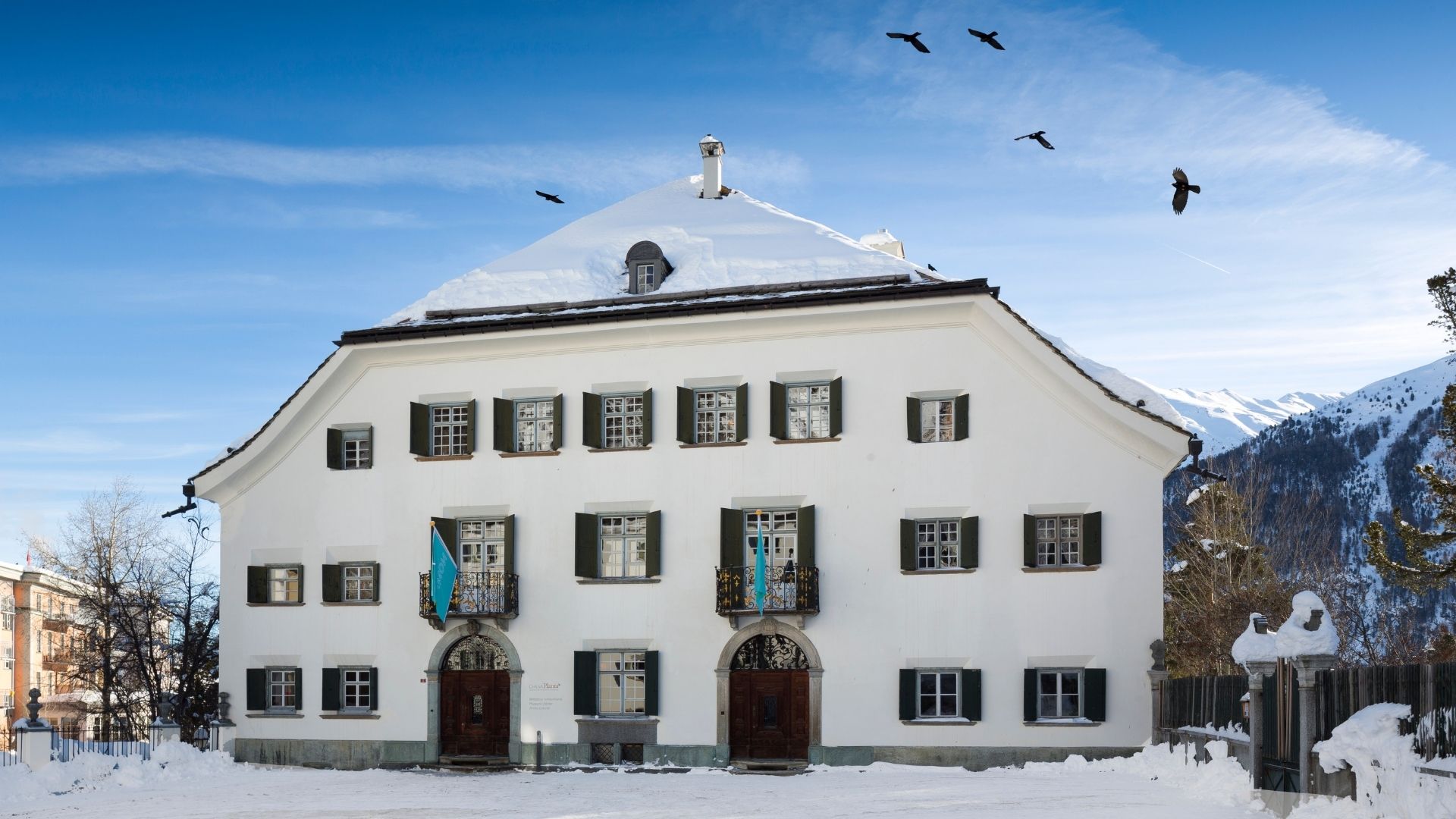 NOMAD returns to its exclusive St. Moritz spot for its 9th edition, showcasing collectible objects and furniture in the grand setting of Chesa Planta mansion.
Founded in 2016, since its first edition at Monaco's Villa La Vigie, NOMAD has gone from strength to strength as an ultra-luxe, ultra-cool art and design destination.
As the name suggests, NOMAD St. Moritz is a travelling art fair, bringing together the world's leading galleries showcasing high-quality collectible design.
At the intersection of collectible design and contemporary art, the 9th Edition of NOMAD features multiple Special Projects, exciting gallery exhibitions as well as a Group Exhibition with works represented by prominent galleries based in the Engadin region.
Taking place from March 1st until the 6th, the fair is once again being hosted in the historic Chesa Planta in Samedan, the regional institution forming the perfect home for the temporary gathering of the wondrous collection of art works and design objects on show.
Below is a selection of our highlights from the fair…
Fornasetti: Lunario del Sole
Italian design brand Fornasetti brings the sun to St Moritz with "Lunario del Sole", a project including a series of twelve tapestries made in 2010, hand-knotted in wool and silk.
Named "Dodici mesi e dodici soli" (Twelve months and twelve suns), the theme of the tapestries comes from the tables of the Almanac (1942's edition), an annual publication containing a calendar for the coming year, important dates, and the times of such phenomena as sunrises and sunsets.
This is interpreted through Fornasetti's signature style of intricate, playful, surreal, often melancholic illustrations.
The sun takes on anthropomorphic features, and is presented in thirteen different variations: one for each month, plus one more depicting the book's cover created in collaboration with A-Collection, an art and research collective based in Venice.
This tapestry is composed of experimental materials consisting partly of recycled plastic waste and organic yarns.
Etage Projects: Lipos Shelf by Soft Baroque, Stacked Fountain by Sabine Marcelis
Etage Projects returns to NOMAD with an abstract interpretation of the fair's surroundings. The Danish gallery presents unique designs and collectibles that all pay special attention to the materiality and atmosphere of the Alps, including the Stacked Fountain by Sabine Marcelis, which pays homage to the rippling water in the valley.
Consisting of two peach colored resin blocks, displayed on travertine plinths, the fountain features a complex path along which the water flows down from the top.

Also on display are a selection of Etage Projects recent collaborations, including Soft Baroque's Lipos Shelf, which the brand unveiled as part of its 2020 Lipos series that as well includes an altar and a storage chest.
Exhibited for the first time in the spring of 2021 in Soft Baroque's show SUN CUTY curated by the US design magazine Pin–Up, it consists of black european oak with tasselled edges, fixed together with dye and brass fittings.
Barry X Ball: Envy + Purity
On the occasion of NOMAD, Swedish gallery McCabe Fine Art is showcasing works from Barry X Ball's renowned "Masterpiece" series (2008–2022).
The special project is called Purity and Envy: An Intimate Allegory and features three reincarnations of Baroque marble busts hewn by robots and refined by 3.000 hours of traditional handwork.
Presented at the Chesa Planta Museum and displayed on grand lacquered-wood-and-marble pedestals, the ornate backdrop compliments Ball's Baroque-style.
Two sculptures, each titled Envy, are based on a Baroque marble bust by Giusto Le Court (La Invidia, c. 1670) depicting an old woman who grimaces as one of the many snakes coiled around her head slithers down to bite at her chest.
Meanwhile, the third sculpture Purity is based on a marble bust in Ca' Rezzonico's permanent collection: Antonio Corradini's La Purità, 1720–1725.
Working with a beautiful translucent pink Iranian onyx, polished so that it appears to emanate light from within, Ball creates a mirror of the original sculpture with its own nuances.
Loro Piana: The Delight Chairs
Loro Piana Interiors has collaborated with Paola Navone and Italian design studio Exteta to reimagine the director's chair.
Presented at the Chesa Planta Museum, the Delight Chairs are designed and intended to be enjoyed on the deck of a yacht or any outdoor with backrests and seats in precious cashmere and wool by Loro Piana Interiors and with removable "coats" in Cashfur.
This fabric is a unique blend of the finest cashmere, crafted on circular looms and combined with a touch of silk.
The collection is a technical feat when it comes to materials—the Sherpas cashmere and the Zelander Merino wool fabrics are treated with Loro Piana's Storm System three-layer technology, a special membrane that makes the material waterproof.
The collection includes a classic foldable director's chair, a non-foldable lounge chair and a foldable stool, which doubles as a table.
Their structure is in mahogany wood with an exclusive "barrique" finish in warm deep brown colour developed by Exteta.
FNA concept: Oltre Bed & Bath
Perhaps one of the most exciting rooms in Chesa Planta, a late 16th-century aristocrat's house with wood-panelled rooms, is FNA concept's BESO bed. The name, which means 'kiss' in Spanish, derives from the merge of two words – BEd + SOfa .
Defined by its octagonal shape and versatility, the modular bed uses rich materials including oak stained with ash and a traditional method of mattress padding.
Inspired by multi-functional design, the octagonal object transforms during the day into an island for relaxation or for work whilst lounging.
Christie's: Design Centrepieces
Last but by no means least is a sculpture by one of the most dynamic husband-and-wife duos of the 20th century, François-Xavier and Claude Lalanne, whose surreal sculptures and exquisite decorative arts are some of the most coveted.
It's just one of the masterpieces presented by Christies, the British auction house, alongside objects of fascination by Jean Prouve and Charlotte Perriand representing Post-War exploration.
These pieces document the ecological and industrial evolutions as well as the social and political challenges of the time, which inevitably informed their personal language.