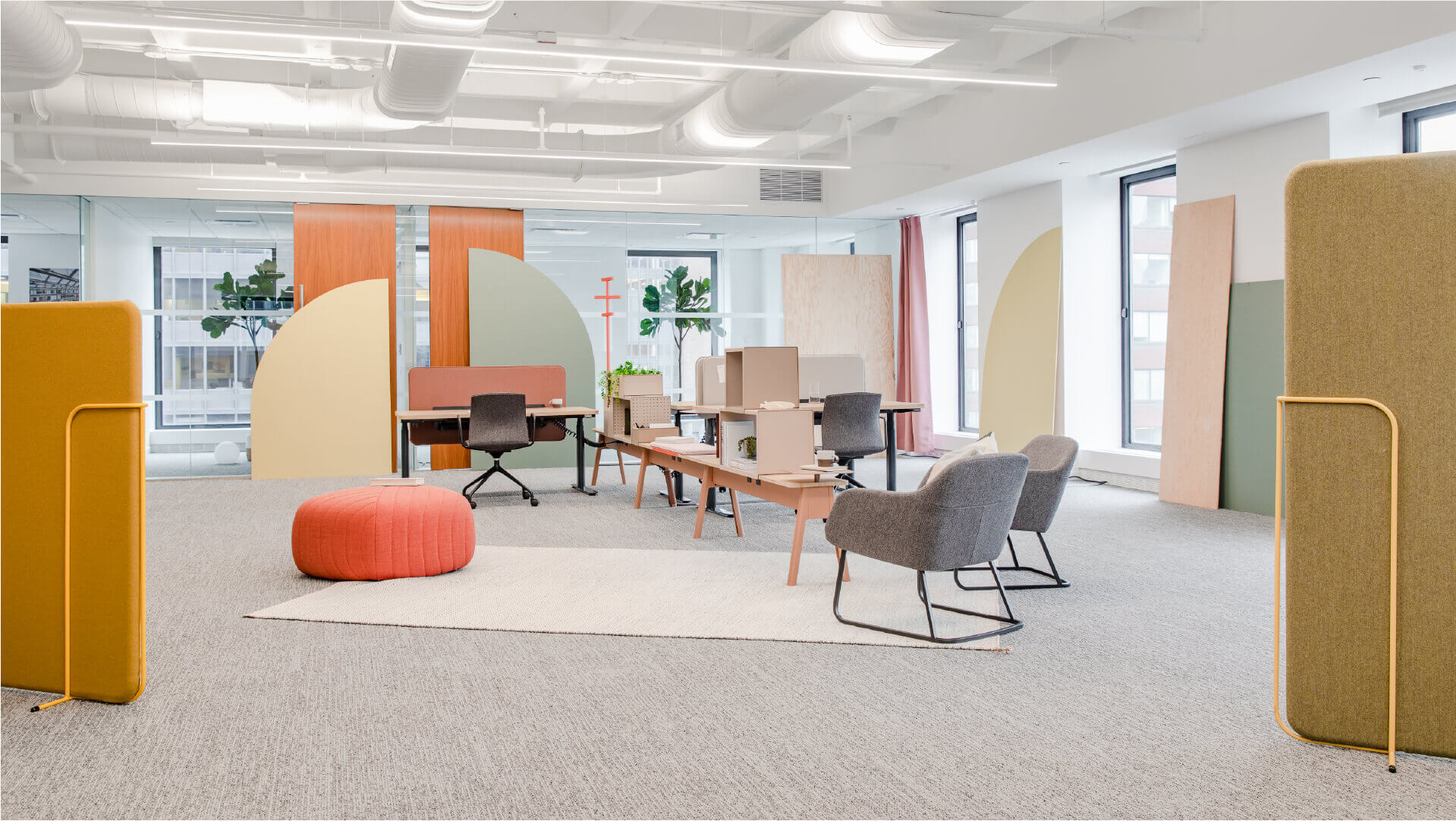 Pair has launched 'Olli,' a personalizable workplace furniture system that's perfect for a pandemic protocol.
As employees around the world grapple with a return to work, aspects of the modern office are changing to follow new rules. Now, the future of post-coronavirus design reconsiders the conventional desk layout for one that adds more separation between employees.
Why Olli? To create an adaptable workspace system designed with the user in mind
Olli lets users create workstation clusters, collaborative breakout areas, focus zones, lounge settings, and more, all with one platform.
The minds behind Olli – Pair & Studio Hopkins
Founded by Brian Buhl and Brian Wilson, San Francisco-based Pair specializes in furnishings for flexible workspaces. Offering freedom to either build unique visions from the ground up or using the company's signature palette to combine components, finishes, details, Pair collaborates with designers to create high functioning furniture.
Studio Hopkins is a Texas-based contemporary furniture design atelier founded in 2016 by the firm's creative director Benjamin Hopkins. The studio takes pride in local design and American manufacturing, incorporating traditional techniques and materials for the perfect marriage of modern and classic.
Curious to know more about office furniture? Don't miss Active Office: Reimagining the workplace one 'exercise chair' at a time.
Materials & Techniques – Easy Assembly & Hyper-Flexibility/Buzzifelt & PET
Pair and Studio Hopkins designed Olli's power and data beam to be quickly assembled by combining a slip-slot connection with minimal hardware. Onto this, it has created an extremely personalizable workstation offered in a wide range of finishes.
Upon a metal tension stand available in powder coat colours, Olli is built from pieces that range in their materials, from wooden veneers to soft-touch laminate, wool textiles, and PET materials. The wide array of finishes and materials support the designer's intention to make Olli adaptable to any workplace.
Style & Aesthetics – Sleek and Contemporary
The modular workspace system is made up of elements that are sleek, contemporary, and minimal in their design. A light, modern aesthetic made up of rounded screens and streamlined accessories soften the heavy, bulky furniture often found in offices, whilst colourful combinations create a stimulating effect.
Sidekicks & Elements
Olli's genius is a series of smart accessories called Sidekicks and Elements that offer an infinite amount of configurations to suit any workplace. Using a slot and screw node system, Elements like padded small coffee tables, coat racks, and butterfly screens can be easily added or taken away, offering an impressive level of flexibility and the chance to quickly transition between collaborative spaces and a casual meeting spot.
Sidekicks, on the other hand, are simple, stackable components that simply slide onto the Olli beam. They are handy for increasing storage or adding greenery and can double as a space divider. Padded seating can also be added to the bench, transforming an ordinary simple bench into a comfortable area to ideate and discuss.
Design Memento – Unintentionally perfect
Olli is perfect in promoting a workspace that complies with current pandemic protocol, even if it wasn't necessarily intended for this purpose. Before even coronavirus, a future workplace was being imagined by designers, allowing for more flexibility, movement, and collaboration.
What's interesting here is the positive impact worldwide events can have on pushing trends like this into the mainstream.
The writer's comment – The importance of human-centered design
If there's a positive to be drawn from what is proving to be a zeitgeist shift in architecture and design, it's that human-centered projects and ideas are now being appreciated for their real-life applications and not only as futuristic ideals.
A few months ago, maybe an adaptable workstation that promotes a healthy level of flexibility like Olli would seem like an optional investment, whereas now it feels like a necessary product.
Want to design the workspace of your dreams? Don't miss The trophy office: designing a workplace to long for.