Technology
Personal eye trainer Otus claims to bring your eyesight back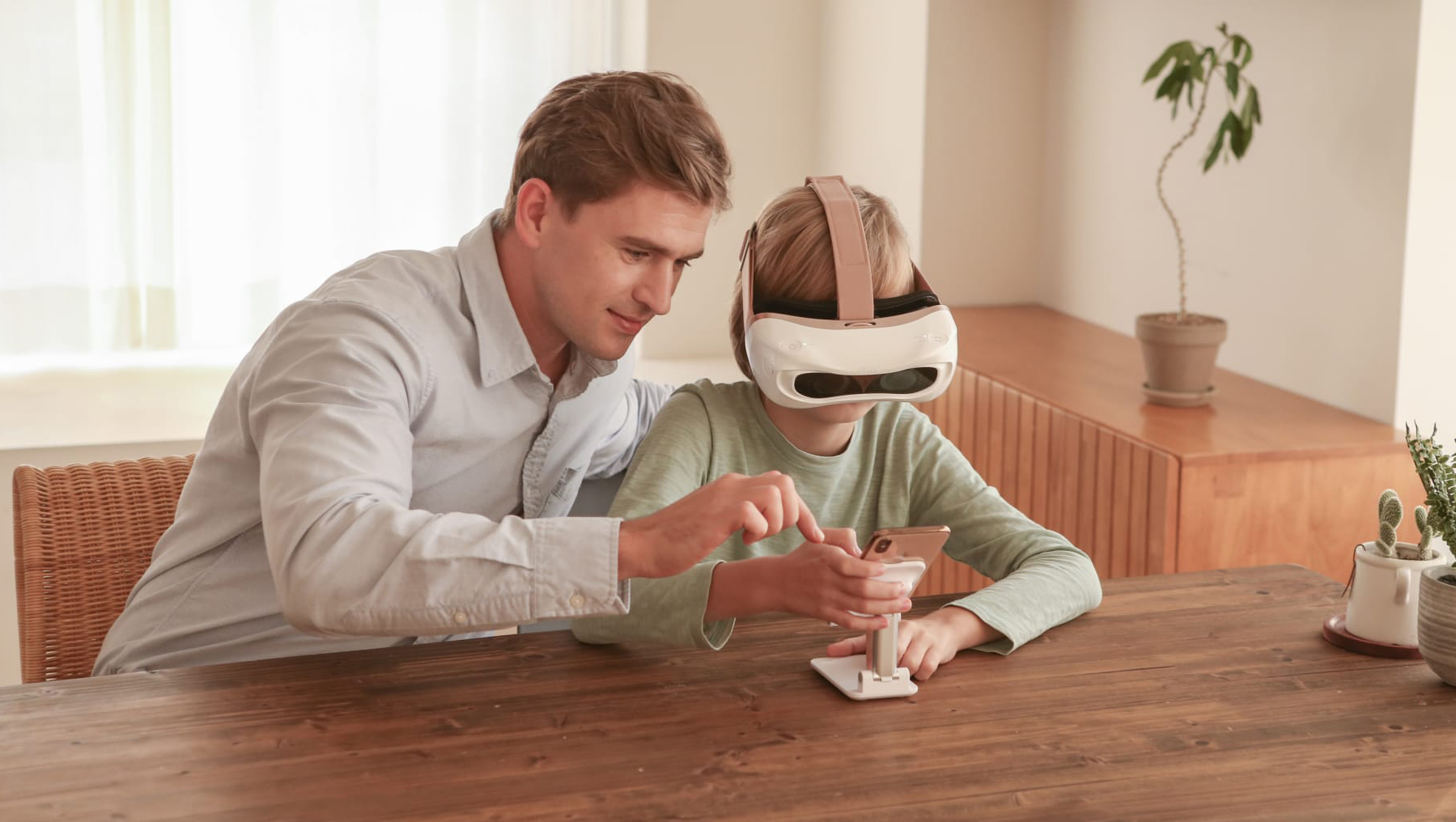 Otus uses lenses to repeatedly contract and relax the lens regulator, preventing and managing vision diseases such as myopia and presbyopia.
The number of myopia patients is increasing rapidly as people are going out less and spending more time using smartphones and computers due to prolonged COVID-19. Although products for improving eyesight are becoming popular as consumers' interest in real eyesight increases, they are pointed out for not being to solve the root cause.
In 2019, Edenlux launched the world's first vision therapy digital device, 'OTUS', after researching vision training products for a long time to compensate the shortcomings of existing vision improvement products. 'Vision Therapy' has received attention until now as a rehabilitation treatment to be applied to all ages without side effects, but it had a huge cost burden for treatment. In contrast, Otus helps improve eyesight by minimizing the treatment cost and adding the convenience of just a 5-minute day home care.
Otus, an eye care product, uses lenses to repeatedly contract and relax the lens regulator, preventing and managing vision diseases such as myopia and presbyopia. Its strength is that it enables automated training by applying Vision Therapy technology, and it also maximizes effects through not only eye measurement on the app but also personalized training by adding the IoT function. Furthermore, Otus provides the user with an analysis report on the monthly training results so they can manage their vision more systematically.
Edenlux's technological prowess is easily proven just by looking at its award history in various fields. Last year, it was selected as one of the '10 Promising Intellectual Property Startup Companies' awarded by the Korean Intellectual Property Office and won the Grand Prize at the 'Challenge! K-Start up 2020 King of the King Contest.' Also, Edenlux received high ratings from Wadiz Funding last November and successfully completed encore funding this year. Thanks to consumer support, it was also selected as No. 1 Consumer Preference in Korea in 2021 in the 'Healthcare (IoT eye health device)' category, drawing positive evaluations.
The rise of Femtech and gadgets tackling periods, fertility, and pregnancy: we take a dive into this burgeoning industry with our first roundup of Femtech products.
With recognition for its product competitiveness in Korea, Edenlux is also doing well in overseas markets. In April, it succeeded in securing funding of 1.1 billion won on Japanese crowdfunding channel Makuake and entered the Taiwanese market with an astonishing record of top 20 rank, achieving sales of over 500 million won. Having received patents in 33 countries, including the United States, Edenlux has also been recognized for its outstanding technology and attracted 5 billion won (accumulated sum) of investment from Korea Investment & Securities and HB Investment.
Seong-yong Park, the CEO of Edenlux, said, "You will see remarkable effects with just 5 minutes of wearing Otus, and you can enjoy and easily exercise your eyes on a dedicated app linked to the device. There are about 1.9 billion myopic patients throughout the world, which is 30% of the entire population. As you can see from the number, our product has infinite growth potential." CEO Park added, "We are considering listing the company in 2022 after successfully completing the Indiegogo launch," expressing his aspiration to lead the new market of Ophthalmology field.
Can a brain-computer boost your productivity? We take a look at the Neurosity Crown