Technology
P-Tap removes the need for wires with transparent power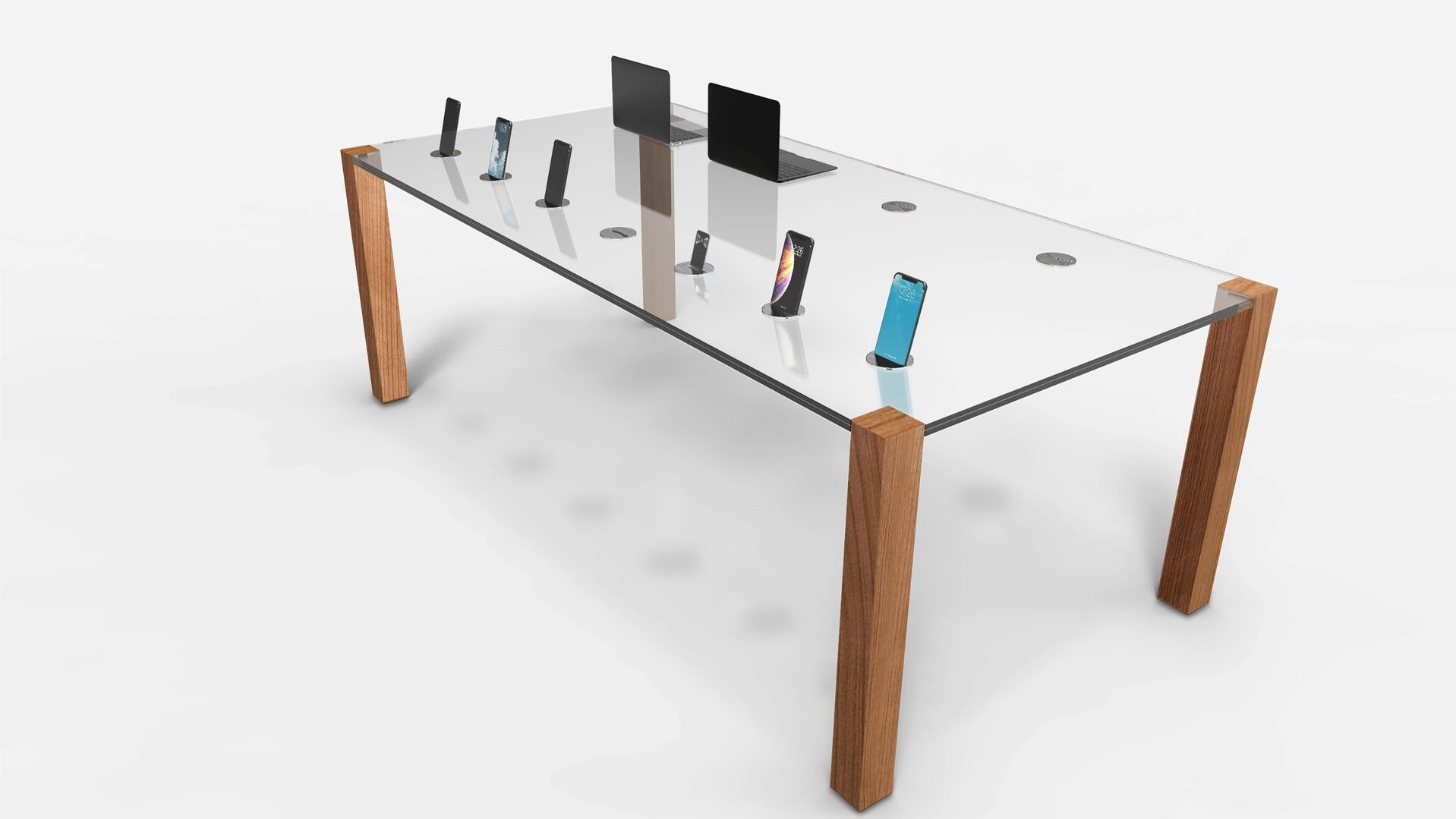 Developed by Cohda Design, Power Tap (P-Tap) allows invisible power delivery through glass, thus removing the need for wires.
Cohda Design has developed an innovative method of delivering power through glass invisibly. By utilising transparent conductive coatings, Power-Tap (P-Tap) transfers power to any device without the need for wires.
P-Tap is a transparent lamination of conductive and non-conductive glass. The arrangement allows power or data to be transferred across individual layers within the lamination.
Pre-machined apertures create taps to the positive and negative charged inner coatings that supply power delivery to embedded devices. These connected devices appear to be freely floating within an optically clear glass panel with no visible means of power connection.
Removing the need for wires offers designers, architects and engineers limitless design opportunities to locate powered devices within transparent structures. Devices such as USB sockets, induction charging pads, motors, cameras, sensors and digital displays can all be seamlessly integrated.
Recently, the amount of our devices is significantly increasing… Let's see how designers are dealing with an essential yet inconspicuous product, the router.
Early applications include LED lit display cases and shelving units for museums and induction charging 'smart' tables for high-end retail stores. Wider applications span a multitude of markets including Architecture, Security, Automotive, Retail and Lighting.