Pegg Furniture reimagines one of joinery's oldest techniques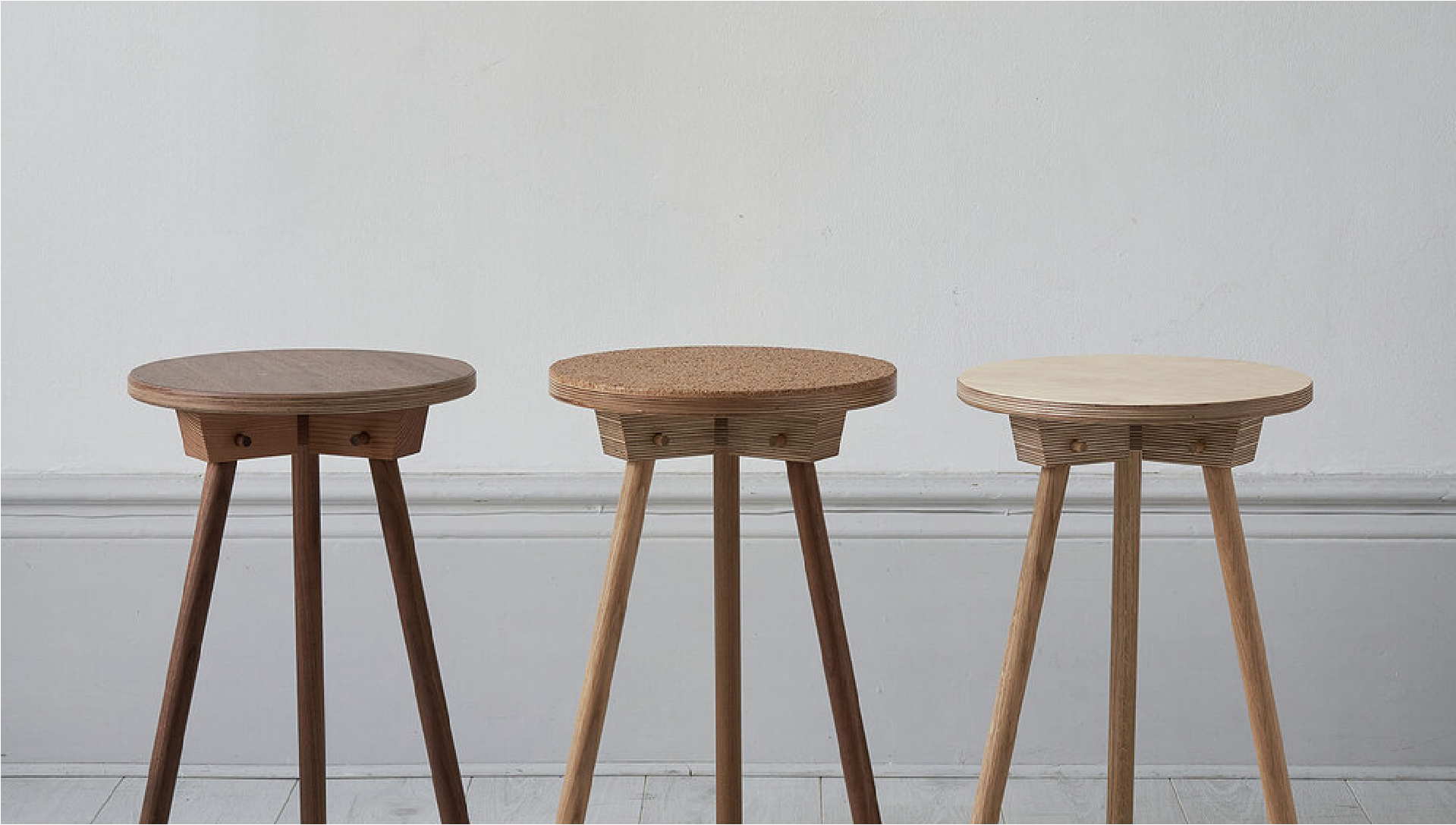 Pegg is a multi-functional piece of furniture that easily adapts to everyday life.
Before nails, there was pegged wood construction. It's not a rare historical truth. In fact, one of the largest furniture manufacturers in the world is famous for its flat-pack furniture that still largely uses this ancient technique. We're not here to talk about them, however—we're here to talk about the aptly named, Pegg, a series of wooden furniture that reinvents this time-honoured method of construction.
Designed and made in Oxfordshire by founder Michael Buick, Pegg uses sustainably sourced timber to create furniture that supports flexible living in small spaces, which after being enjoyed for many decades won't harm the environment at the end of its life. It is essentially a set of components that when put together form simple, wood furniture. The collection includes a stool, a lamp, a desk, and shelves.
The system is based on innovative pegged joints, which are easy to build and rebuild, strong enough to last a lifetime and ready wherever and whenever they are needed. As you can see, pegged joints hold the pieces together acting as stoppers and ways of fixing components to one another to create strong and beautifully simple designs. The Pegg Desk, for example, can be put together in just five minutes and unpegged to be stored neatly inside the desk-top just as quickly.
Inspired by his fascination with the circle and a delight in simple solutions, Buick introduced a new type of joint to create the collection called the round double-pegged tenon. Instead of strengthening joints by simply driving the peg through one hole, this novel design drives it through two instead.
Michael's intention is to create super-strong furniture that can still promote flexible interiors: "In a world of shrinking living space and expanding freedoms for professionals, we need furniture that can come with us on our journey, and help us adapt our spaces as our needs change," he says.
Curious to know more about modular furniture design? Don't miss Leoleo chair is an entire children's play area.
The Pegg collection prides itself on being made from solid timber that is responsibly sourced, which means at the eventual end of the product life cycle, a piece of Pegg furniture can go back to nature without harm. It also offers fair pay and safe working conditions for its employees.
But that's just the start of the Pegg mission. Michael's hopes for the company are to become a social enterprise, with sustainable products that address climate change, and also help to fight injustice, in particular by supporting those who are forced from their homes.
Discover incredible modular furniture designs, don't miss What if furniture could levitate? That's the idea behind Furnicloud.