Cook it as you'd cook in it – These fully customizable kitchens are modular, minimal and timeless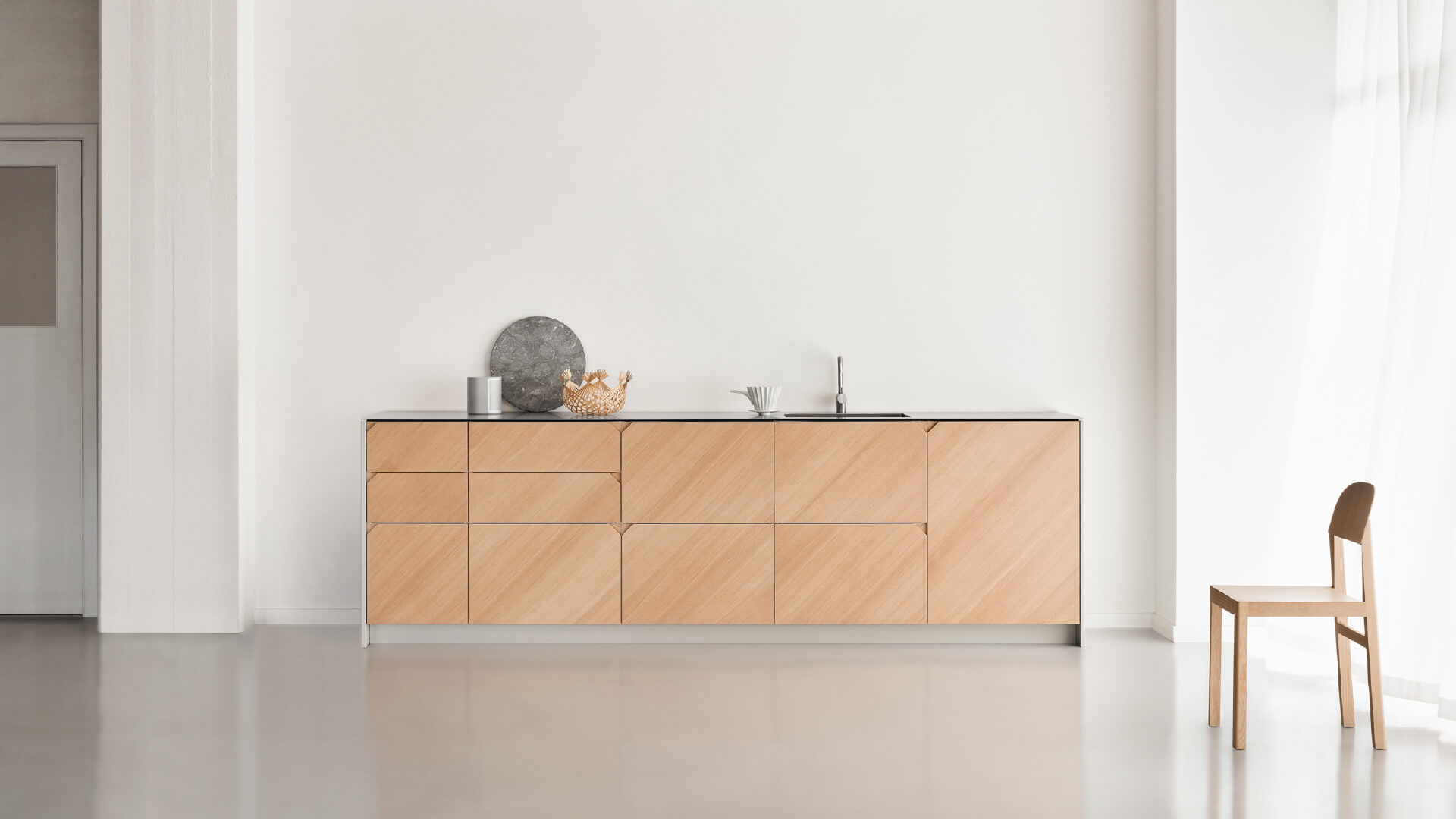 Danish brand Reform defines a distinctive design language through sleek lines and countless combinations of finishes and modules.
With a diverse range of materials, customizable design, and an easy assemble technique, Reform can match each user's preferences and plan for every kind of kitchen space.
Why Reform kitchens? To define a modern and minimalist reference in kitchen design offering high-quality materials and maximum customization
Reform manages to address multiple needs and applications, with a design process that keeps the user at the center of the defined solution also through a growing presence of physical showrooms from Copenhagen to New York to Berlin to 3 other locations between Denmark and Germany.
The minds behind Reform – Jeppe Christensen and Michael Andersen
Reform was founded by Jeppe Christensen and Michael Andersen in Copenhagen in 2014. Uniting their knowledge of carpentry and engineering, they decided to focus on custom-made kitchens budgeted for normal people.
The team behind Reform is comprised of internationally acclaimed architects and designers. Fien Muller and Hannes Van Severen from Belgium, comprise the design duo Muller Van Severen. From Sweden, Note Design Studio focuses on architecture, products, interiors, and more. Other notable collaborators from Denmark are David Thulstrup, Norm Architects, Cecilie Manz, Sigurd Larsen, Lendager Group, Bjarke Ingles Group, and Christina Meyer Bengtsson.
Curious to know more about kitchen design? Don't miss In-Depth: design thinking injects innovation to stone kitchen production.
Materials & Techniques – Modular system of cabinets and high-quality drawers
The basis of Reform's design is a modular system of cabinets made of high-quality materials that can be customized for each project. This allows the studio to accommodate the solution to any given space, maximizing storage, and workspace. The cabinets offer an innovative, patented clicking technology that allows for fast and easy assembly on site. The goal is to offer a quick, uncomplicated, and smooth user experience. The cabinets are also as durable and sturdy as their screw assembly counterparts.
Reform works with high-quality materials like solid wood and sturdy steel, integrating BLUM's premium quality rails that support up to 40 kilos of weight. The drawers include a soft-close functionality that can be further upgraded to the push-open option that guarantees the drawer to open by pushing in any part of its vertical surface.
Style & Aesthetics – Timeless minimalism
Cabinets come in black, white, and oak laminate, easily integrating into different interior spaces regardless of style and looks. The aesthetics of Reform's kitchens are a pure expression of Scandinavian minimalism, thought to last in time and bound to become a timeless expression of design from the beginning of the new millennium.
Harmonious sleek surfaces lacking ornamentation, offer finish options in oak and ash, both smoked and natural; their steel option comes in laminated chipboard that can be white or black.
Customizing your dreams
Reform defined a very clear process to design kitchens. First, clients are presented with a wide range of choices, where they can choose according to their needs for everyday living. This is the most important stage where functionality should be taken into consideration first and foremost.
Then the design is chosen. This means that they get to chose from a diverse range of materials, customizing it to the last millimetre to their particular preferences. Reform also provides a 3D visualization tool for clients to interact and see a render of their creation. After the quote for the design is sent and approved, the last kitchen is delivered and installed.
Design memento – Designing the heart of a house
Used by every single inhabitant of a household, enabling the sacred bonding experience of food consumption and preparation, and thus facilitating human relations through its basic and crucial essence, the kitchen is the heart of a house, and this special purpose conveys also to kitchens located in offices, modern retail stores or commercial spaces.
Reform's ambition to interpret such an important interior design element is not an easy task, but the Danish brand solved it with a modern and long-lasting design language combining glamorously neat aesthetics and finely selected materials, resulting in a brand capable of generating infinite outputs for all sorts of applications, from domestic environments to commercial spaces.
The writer's comment – Elevating daily routines
Reform has managed to upgrade the popular IKEA approach by applying modularity and making assembly as easy as it can be. The use of high-quality materials and timeless aesthetics guarantees a kitchen design that will stand the test of time and always look fresh. Personally, I believe it is a sure way to begin your days in the kitchen of your dreams and elevate your daily rituals with a harmonious and very zen cabinet design.
If you want to know more about modular designs for the home, don't miss Colosseum's Roman architecture inspires the design of Arc minimal acoustic panels.