Architecture
Residential Forest House: cohesion between man and nature
The architect and designer Viktoria Yakusha created a residential house in the middle of a pine forest with zero impact on the environment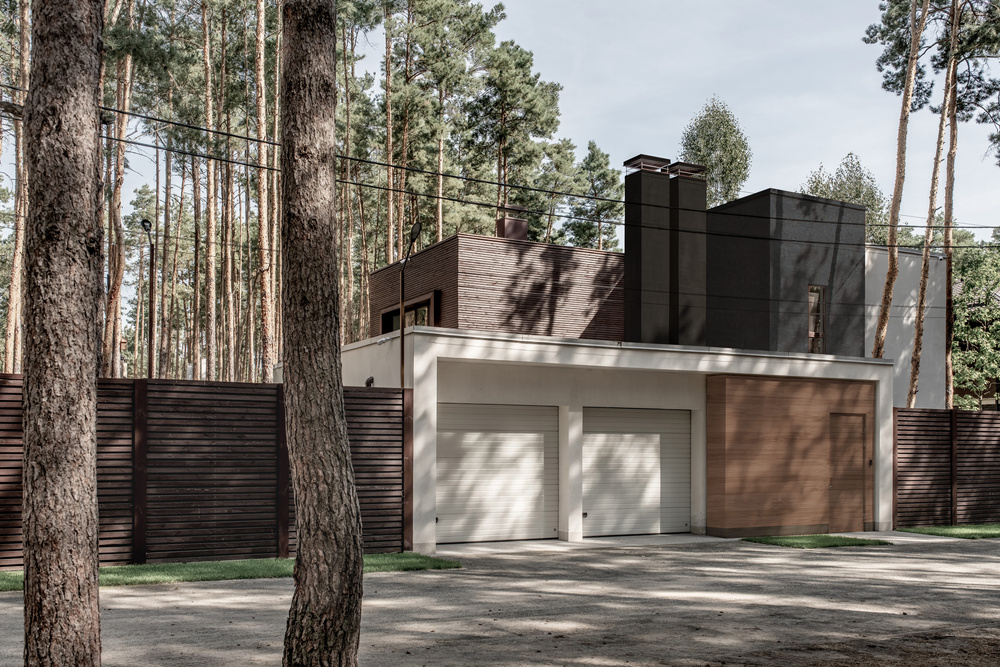 Ukrainian architect and designer Victoriya Yakusha, who works in the style of "living minimalism", created a residential forest house in the middle of a pine land with zero harm to the environment.
Architecture has the power to transform space. Often it's too aggressive to the natural landscape. The principles of "live minimalism", a new philosophy in design and architecture, is the basis for architectural projects in which you do not need to choose "man or nature".
The location of the house was not chosen by chance. Pine forest, convenient location near Kyiv – is an ideal place for a quiet flow of life and a cozy weekend.
Preserving wildlife, leaving pine trees on the site, while ensuring comfortable spatial planning of the house, was a fundamental point in the entire project and the most difficult task for the designer.
The first floor of the Residential Forest House is an open space. Thanks To the large window and terrace, the interior and exterior are combined and merged into a single harmonious space.
The second-floor hangs over the terrace, creating a cozy place for family evenings. The construction of the outer wall of the building provides barbecue facilities.
The forest house is formed from several clear volumes, which are additionally highlighted with different materials: decorative plaster, porcelain stoneware, wooden beams.
The color scheme continues and partially reproduces the colors of the surrounding landscape as if the house emerges among the trees.
"We can say that nature was not just an inspiration, but a kind of co-author of this house," says the architect. "During our work for the Residential Forest House, we were guided by the principles of"living minimalism. This allowed us to create a special space combining man and nature."
YAKUSHA DESIGN is a multidisciplinary studio based in Kyiv, Ukraine. The studio combines architecture, interior design, product design FAINA and space for design-minded people YA VSESVIT. Founded in 2006 by Viktoria Yakusha, studio creates residential and commercial projects.
She studied architecture and her deep interest in her native land brought her to approach product design on an intricate level. Today, FAINA is comprised of intriguing furniture collections and growing steadily with a designated design style of "live minimalism and modern primitivism".