Furniture design
Dynamic domestic space flexibly adapting to changing needs
Loose Parts showcased SOR at Milan Design Week 2022 – reflecting how a nun or sor would arrange her bedroom.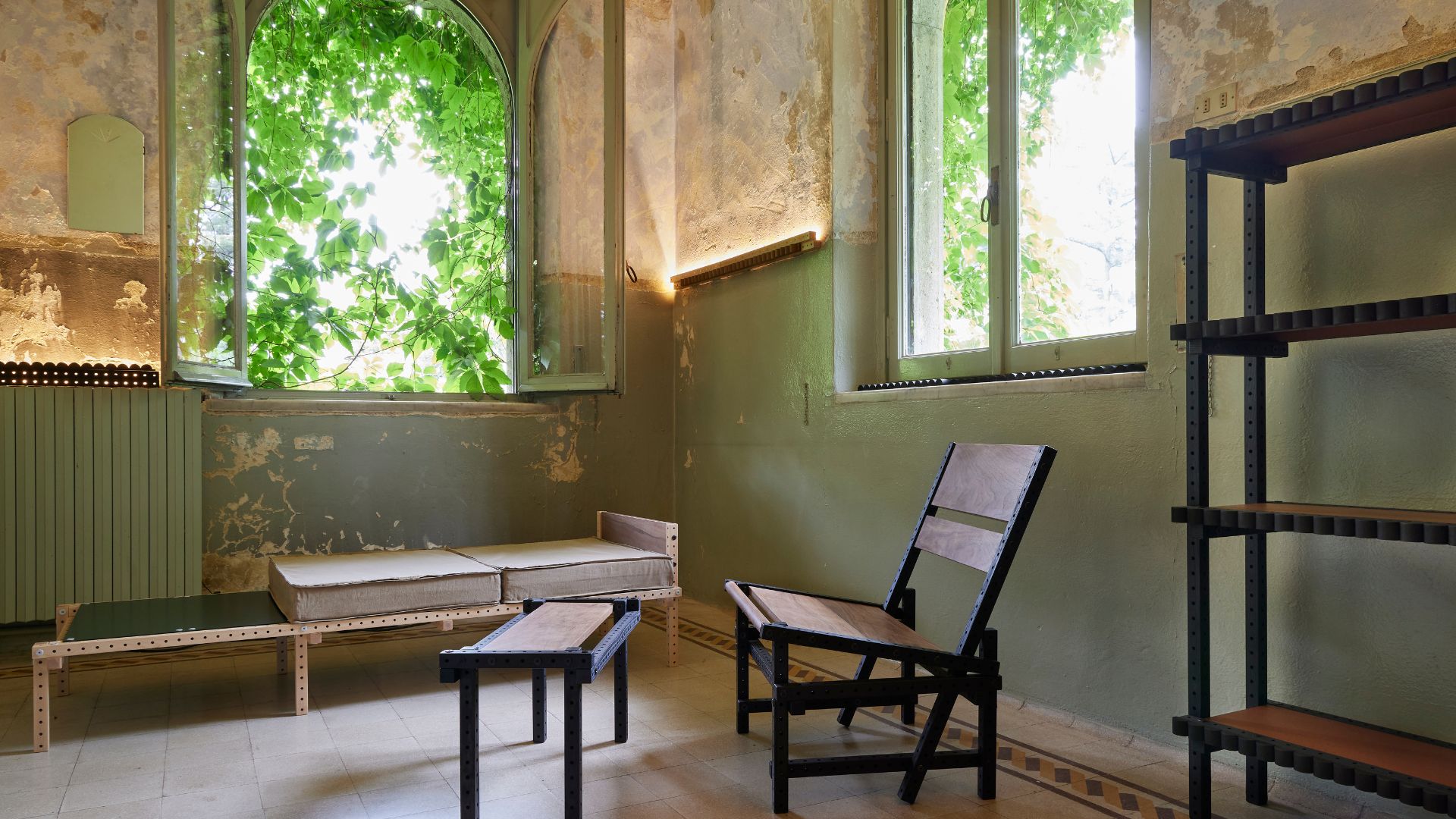 Los Angeles-based sustainable modular furniture brand, Loose Parts showcased 'SOR' at Milan Design Week 2022 at Alcova – skillfully reflecting how a nun or sor would arrange her bedroom.
Taking its name from the Spanish word for religious sister, sor – this innovative concept is deeply influenced by the intriguing history of the building itself, a former nunnery servicing a nearby military hospital.
"When I learned that Loose Parts would be shown in one of the nun's dormitories, I thought about the personal life of a nun – how would they rearrange their furniture to accommodate various needs?
This seemed like the perfect prompt to showcase Loose Parts as a system!" says founder Jenifer June.
Featuring Lean-to Lounge and Adornments – this extraordinary collection brilliantly comprises additions to the furniture system revolving around different architectural motifs as well as intricate details.
To seamlessly highlight the interconnection between the pieces and playful nature of the design – Loose Parts assembled, disassembled and reassembled the objects each day of the exhibit into varying one-of-a-kind combinations of seating, tables, shelving as well as storage.
At first, breaking away from the metal panels of past seating, the Lean-to Lounge is composed of warm wooden rails spanned by hardwood planks and spindles shaping the seat as well as back.
"Panels have further been incorporated into the Lorenza Daybed to craft an updated version with armrests!" June adds.
On the other hand, the wood Adornments pull inspiration from architectural detailing such as crown molding, stair balusters and Shaker rails.
Adding a fresh new dimension and possibilities of creation – these eclectic accessories can be effortlessly attached to any Loose Parts product utilizing holes in the rail system. 
Based on an intuitive building system – "we additionally presented the Display Shelf, Low Display Shelf, Narrow Garment Rack, Table and Small Table from the OAK Collection" says June.