Design events
Stockholm Creative Edition 2022 is more than 'just' outstanding design projects
We joined Stockholm Creative Edition 2022 and appreciated not only the design projects: it's a wide immersive design experience. In the background, the beautiful city of Stockholm. Here are some of the designs that wowed us.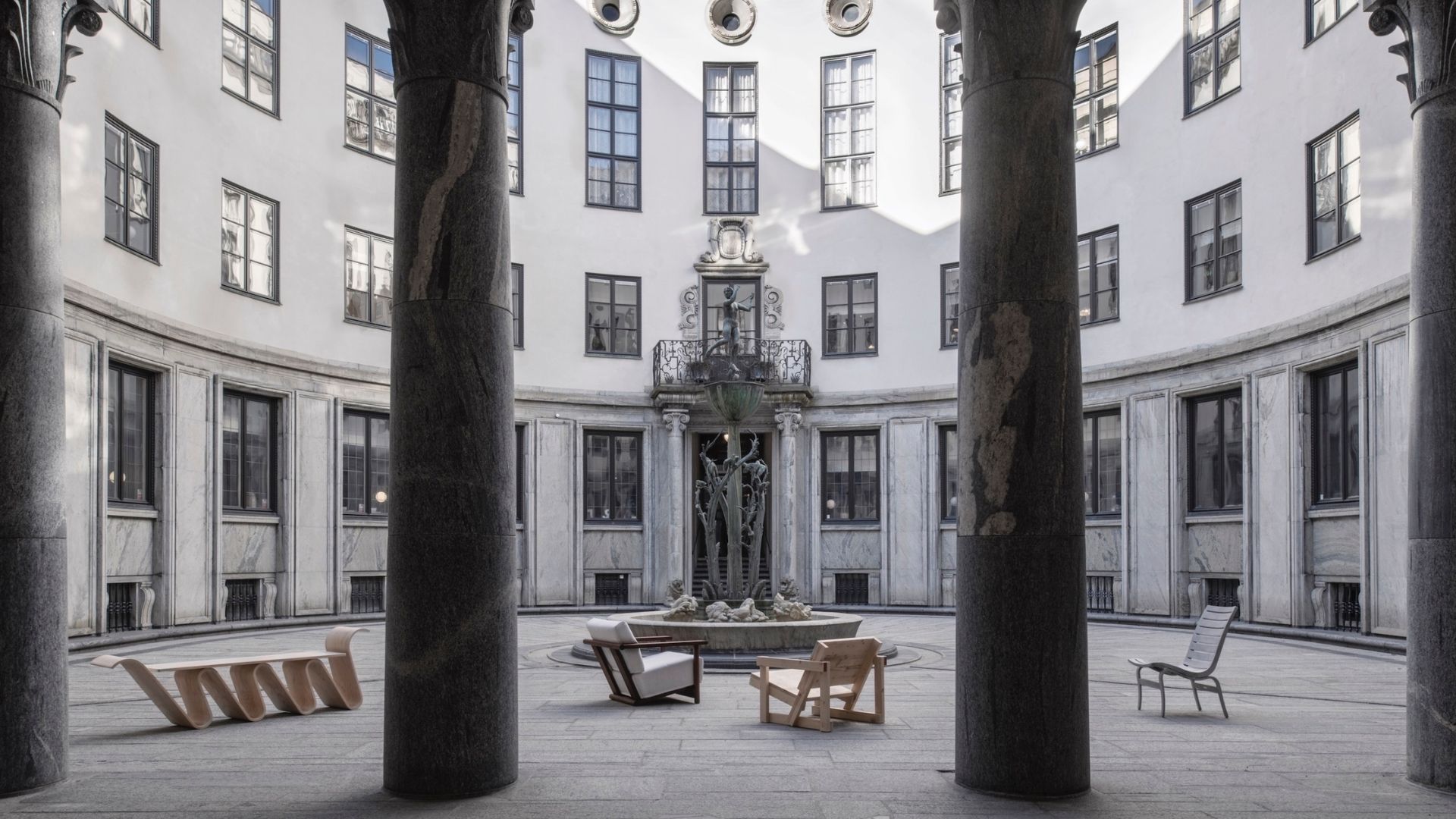 Founded in 2021 by Ulrika & Philippe Attar of creative studio Atmosfär by Attar, Stockholm Creative Edition gives the design industry and general public an opportunity to explore Swedish design at its best.
"Stockholm Creative Edition gives young brands a unique platform and the opportunity to stand out in a context where they participate on the same terms as a number of select, more established design industry players."
The promise of this independent event is to make design accessible and democratic, ensuring a unique and truly immersive experience for professional visitors and the general public.
Sustainability, innovation and authenticity, the common denominator between the brands participating in the exhibitions.
The role of Stockholm Creative Edition is also tangible in connecting the industry players with each other, with the aim of creating a constructive dialogue for the benefit of the projects and the growth of the local design community.
This year, once again, exhibitions, new launches and design talks transformed the capital city into a buzzy design festival.
Following, a selection of design projects that we loved at Stockholm Creative Edition. But be aware, they are not all!
New Contemporary: an exhibition by Stockholm Creative Edition
What we loved: research projects, certainly, but with already defined market potential. This is not common factor among young designer exhibitions.
The 2022 exhibition New Contemporary supports and celebrates new generations of designers.
Initiated by Stockholm Creative Edition, in collaboration with Svensk Form and Beckmans College of Design, this open call exhibition features designers who graduated from Swedish design schools in the past five years.
Over 25 artists and designers were on stage with their unique pieces.
"There is a major need for a platform where young designers can exhibit their designs side by side with newly established designers and where they can meet enlightened producers and other design industry players. New Contemporary aims to offer just such an arena, thereby strengthening Swedish design's position in the international market and creating opportunities for reaching new target groups."
Tarkett: recycled mini collection by Gustav Winsth
What we loved: it's not easy to connect young designers with the big industry players. This exhibition gave us a very different perspective.
Tarkett has very smartly supported Gustav Winsth, who used the company's material to create sustainable and eye-catching furniture. Sustainable projects don't have to be necessarily ugly, that's our takeaway.
Tarkett Ateljé, designed in collaboration with Note Design Studio, opened in 2021 at Roselundsgatan 40.
The idea is to showcase how design and sustainability work together and how important both are to spurring positive development in society.
Forgo Future Proof
What we loved: a design studio – Form Us With Love – which is personally committed to the creation of sustainable products for everyday use.
How many personal care products do we buy and throw away after using them? What is the real recycling rate of these accessories and plastic packaging? Toothbrushes, deodorants and much more. The Forgo project aims to solve one of these problems, with its line of hand soaps.
"We see problems in industry and culture as opportunities for design to come in and show a better way forward," says Jonas Pettersson, CEO at Form Us With Love.
In 2018, when the studio incubated FORGO with founders Allon Libermann and Samuel Chevalier, they started with powder to liquid hand wash packaged in plastic free paper refills. At the time no one was doing it.
The hand wash was a proof of concept for the team to show industry how to future proof consumer packaged goods like soap. Today, you can find numerous brands popping up, inspired by FORGO's first move.
Contem
What we loved: a showroom and, at the same time, a bar to meet with friends and visitors. An experience accompanied by the smell of wood and its finishes.
"The furniture, which are designed specifically for the space, somehow feel like siblings. They are all made in a simple but elegant way where the same main elements are tuned so that the furniture proportions becomes interesting and the material is allowed to stand out on its own." says Jack Dalla Santa, cofounder of Contem.
Cream
What we loved: the poetic side of design. Unique pieces, well presented, with a touch of magic.
"CREAM is a platform that explores the boundary between art and design, where object categories become blurred when contemporary art is mixed with avant-garde craftsmanship.
The result is an interdisciplinary experience in which visitors are inspired to create their own vision of form, function, and concept."
An initiative created by Jonas Kleerup & brand studio Tätatät.
Swedese installation – Bespoke table
What we loved: Swedese presented a product without talking about the product. The presentation setting immediately dragged us into the story that the brand wanted to communicate.
"In collaboration with interior stylist Tina Hellberg and brand agency Grand Public, we have chosen to introduce Bespoke lounge in an eclectic setting, creating an interesting contrast between the simplicity of the tables and the imaginative atmosphere of the display."
Mateus
What we loved: Swedish design handmade in Portugal. Isn't it enough? A cultural mix very well represented by Mateus handmade ceramics.
The exhibition made at Stockholm Creative Edition embraces a colorful yet minimalist design, showcasing the classic Oyster collection, whose soft shapes pay homage to the beauty of nature.
Our article ends here. We featured some of the projects seen at Stockholm Creative Edition, but they are not all. We invite you to discover the whole program on the official event website.
A big thank you goes to Hans Hjelmqvist and Tove Regnander, founders of Grand Relations. As always, an impeccable organization and really interesting design projects and brands.