Design events
Stockholm Creative Edition—The best of a brand new design week in Sweden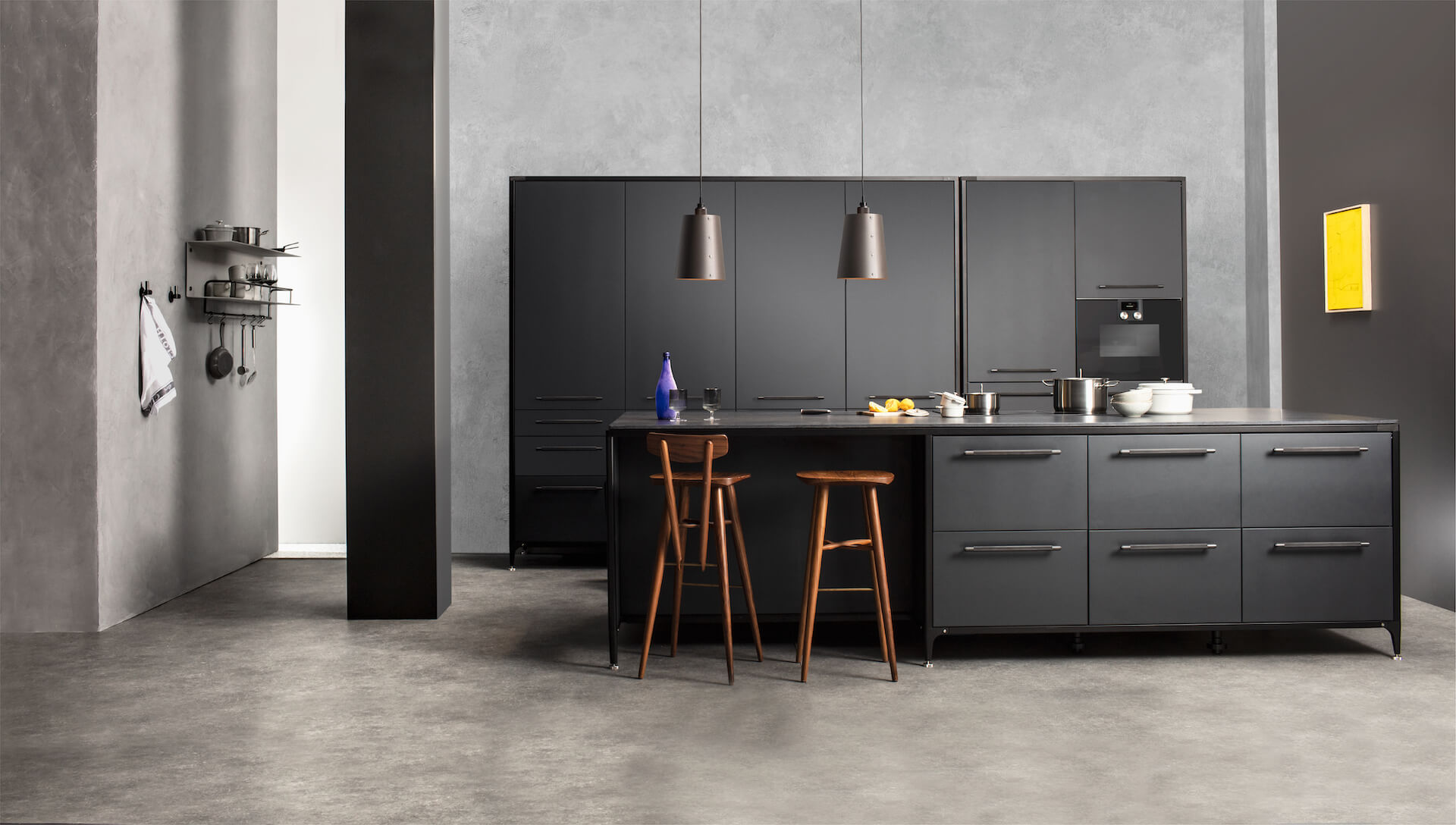 Emerging and established designers alike interpret the touchstones of Swedish design: sustainability, simplicity and organic style.
After more than a year without in-person events, Stockholm Creative Edition—a brand new independent design week in the capital—was a welcome excuse to deep-dive into Swedish design.
As such, the programme unveiled an array of showrooms, studios, exhibitions and pop-up spaces, many of which were hosted in newly renovated premises in a regenerated area of Stockholm known as Sergelstan.
Exploring the various events, there were certain themes and approaches we were excited to discover… That included environmentally friendly production, which has a long tradition in the region but also the classic Swedish emphasis on functionality and reduced form.
It also accounted for the organic and natural materials that often take pride of place in Scandinavian design, reflecting the region's relationship with nature. This approach cuts to the heart of what Scandinavians call "friluftsliv" (pronounced free-loofts-liv), an expression that translates as 'open-air living'.
Interpreted in new and refreshing ways, these cornerstones of Nordic design were presented in the work of new and established designers, with particular emphasis placed on family-owned businesses, expertise and artisanal skills. Here, we present our highlights…
The New Locality
As part of the event's central hub, dubbed THE SPACE, a design exhibition called "The New Locality" presented experimental works highlighting local craftsmanship while interrogating questions about the future of production.
Among them was the Gärsnäs 'Dag' daybed, which has been designed by Teresa Lundmark and Gustav Winsth of the Beckmans College of Design. A minimalist wooden frame and tubular cushions characterise its construction, which can be separated into separate materials to minimise the environmental impact.
Also included in the exhibition was Reform Lab's UPM Formi Chair, a 3D-printed lounge chair made entirely from wood-based bio-composite, making it sustainable to produce, use and recycle. The raw material of the chair is cellulose fiber which minimises the carbon footprint of the product by up to 80% compared with traditional fossil-based materials.
Sofa Wood by Monica Förster for Swedese
Stockholm-based designer Monica Förster has designed a sofa for Swedish furniture manufacturer Swedese. Defined by clean lines, its distinct wooden frame undergoes a careful process in which the material is carefully selected and treated, in order to have the finest natural grains.
Corso by Peter Andersson for Lammhults
Distinguished by its looped steel frame, which flows to form rear legs and a rounded backrest, the Corso chair by Peter Andersson started as a doodle in the designer's sketchbook. As such, its simple design utilizes a minimal amount of upholstery, without compromising on comfort. Anderson created the chair for Lammhults, an historical Swedish furniture brand with over 75 years of experience manufacturing furniture.
The Buster & Punch Kitchen
Buster & Punch unveiled a new modular, freestanding kitchen, which looks and feels like it's been machined from one solid piece of metal and stone. An edge-to-edge countertop in stone or metal features a unique corner radius that matches the extruded metal frame. The result is a clean and precise form supported by cast aluminium legs that rest on custom-turned brass or stainless-steel adjustable feet, finished with the brand's signature diamond-cut knurling.
Patricia Urquiola x BOLON
Patricia Urquiola launched a flooring collection with Swedish design company Bolon interpreting Japanese stitching tradition. Discovering a resemblance between Sashiko stitches and Bolon's own weave, the influential architect and designer has created a hard-wearing commercial flooring made in part with recycled textiles with a warm, three-dimensional and textural appearance.
Klong
Design studio Klong unveiled a pioneering collection of design objects defined by their metal materials and clean-cut appearance. Created by a cool cast of emerging Swedish designers, it included a candlestick with a concentric semi-circular design, a trio of joyful steel plant pots and a series of sconces made from folded steel.
Want to take a closer look at the new Klong collection? Don't miss At Stockholm Creative Edition, Klong launched a classically Nordic collection.
Ogeborg x Note Design Studio
Combining rich textures with a bold but simple pattern, Stockholm-based Note Studio has designed a new rug collection for the carpet brand, Ogeborg. Exploring the brand's hand-tufted technique, the design team opted for a thick, natural wool to define a scattered pattern of dots and lines that appear to float unevenly on the surface. "The hand tuft chosen for this collection is a mix of different yarn lengths and colours, and it has a fantastic, totally unruly structure," they explain. The result is a unique pattern every time.
Think we have good taste? Don't miss Highlights of the best luxury craftsmanship at Milan Design Week 2021.