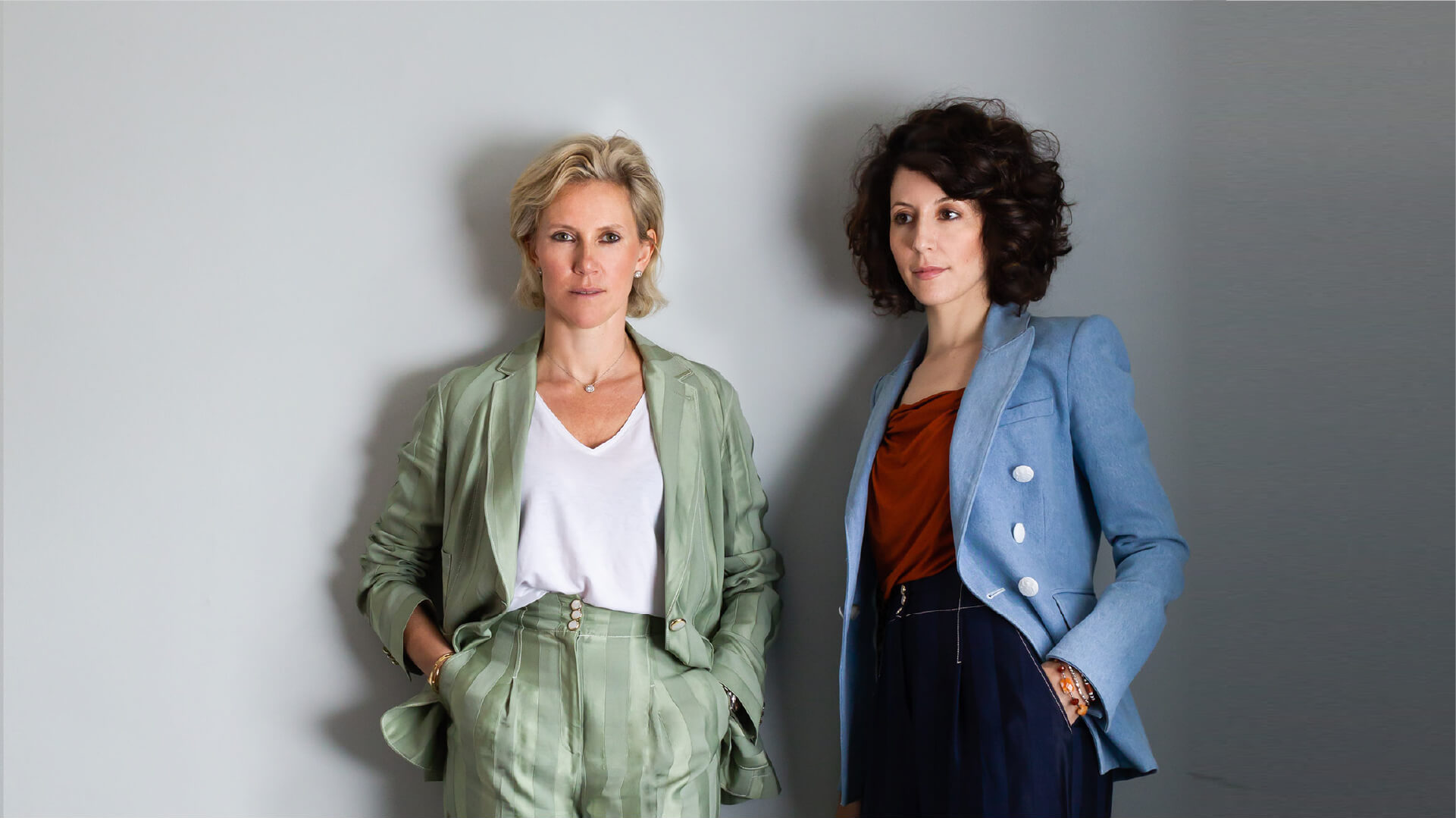 Founded by Arianna Crosetta and Federica Gosio, Studio MILO creates beautiful spaces that redefine what contemporary elegance is.
Founded by architect Arianna Crosetta and interior designer Federica Gosio, Milan and London based design practice, Studio MILO, uses the harmonious combination of ideas and influences from its founders to create beautiful, contemporary and elegant spaces. Their incredible creative vocation, skillful approach to the field and deep technical knowledge in the design world has allowed the studio to work with international companies while achieving a well-established position as an interior and architectural design boutique.
The harmonious synthesis between the ideas and skills from the two co-founders is what makes this practice different from the rest. For Studio MILO, architecture and design establish a constant and virtuous dialogue that they reflect in every single one of their projects. Their use of lights, volumes, and tasteful decor are the cardinal elements of their style, and their design sensibility enables them to reinterpret architecture and transform spaces into delightful living homes. Unique in every aspect, Studio MILO's approach and style breaks the mold of trivial interior design trends and creates spaces that explore material and color use while giving a new definition of what contemporary elegance is.
Astonished by their interior and architectural projects, and their a la carte services in the branding, art direction, set and exhibition design fields, DesignWanted interviewed Studio MILO and found out more about their creative approach, their inspiration and what are the next steps for the practice.
Who are Federica Gosio and Arianna Crosetta? How did the journey for Studio MILO begin?
Studio MILO: "Love between Federica – interior designer- and Arianna – architect stoke on the isle of Ibiza. We were both working on the same project but representing different interests: the seller and the buyer of a beautiful villa. After many fights, the stars got aligned and Studio MILO was born.
From the initial conception in Ibiza, Milan and London followed. The name, MILO, celebrates the connection between these two locations. All our projects reflect this unique synthesis. Our origins are proudly reflected in our style, often described as Italian but with a quintessential quirkiness. Our design is pure, clean in the architecture lines, but at the same time daring in the use of colours and in the unusual mix of different materials, textures, and patterns."
If you want to see more minimalistic interior design's ideas, check Sivak + Partners' interview
Why Studio MILO, why focusing on the dialogue between interior design, architecture and communication?
Federica Gosio and Arianna Crosetta: "Each of our work is based on the "dialogue": a dialogue between the two of us, between the team, between us and the client. Our goal is to transform the love for what we do in beautiful things to be loved.
Our background – Federica has a degree in marketing and communication and a master in interior design while Arianna has a degree and a master in architecture – has lead us to create a practice that offers an integrated service to our client, where the brand identity and its values are always reflected in every aspect of our design."
The 'Primrose Hill House London' project portrays the studio places of origin by displaying a combination of British quirkiness with Milanese chic. Which are the main values, core concepts or style inclinations that above all will always represent Studio MILO?
Federica Gosio and Arianna Crosetta: "Research, sophistication and uniqueness. We find inspiration in everything we see, we embrace "diversity" and that it is what makes us very creative.
We invest tireless hours in the research. Finding the right product, matching the right shade of colour, combining the specific material yet establish elective relationships with our partners and suppliers are all key elements of our daily work."
The styling and set design for CC-Tapis keep evolving through the years with materials and colors. How do you maintain constant innovation while being filtered through the lenses of the brand identity?
Federica Gosio and Arianna Crosetta: "Throughout the years we have established a close relationship with the whole cc-tapis team. We have seen the brand flourishing and we have developed alongside them. cc- tapis is a truly unique brand, they are restless in their creative approach, they are always eager for more… as designers, we could not wish for a better client!
Our work and collaboration has ranged from the conception and realization of various fair design stands to set design, styling and yet catalogue."
Studio MILO set design and interior styling has been awarded by Salone del Mobile Milano and the 'Industrial Design Association' (ADI). What are the biggest challenges or struggles you have encountered during the design process?
Federica Gosio and Arianna Crosetta: "Each project presents its challenges – architectural, logistics, budget…you name it! But as they say "difficult roads often lead to beautiful destinations".
Meeting the client's requests and expectations with their budget is probably the most common issue, but this forces us to think "out of the box" and to find unconventional solutions, particularly in the use of materials."
The art direction project for Saba S' Magazine 2019 narrates a special journey into the world of living in three different locations united by one story. Which designers or architects are you inspired or influenced by?
Federica Gosio and Arianna Crosetta: "As we said, everything inspires us (travelling, museums, art exhibitions, yet fashion and food) our eyes are always wide open and we are particularly receptive to changes. The best inspirations are found in unusual places.
The inspiration for the Saba S'Magazine 2019 has been Wes Anderson and his movie masterpiece Grand Budapest Hotel – year2014. The very eccentric stamp of the American film director is visible in the chromatic choice that perfectly reflects the soul of each character. Taking inspiration from this, we have treated each product in the same way, we made each product unique, every product reveals its own story, a narrative of the Saba's world throughout the years."
Studio MILO generates distinctive research to offer a unique a la carte service ranging from branding, advertising campaigns, look books, and digital content. What is one aspect of your job that is difficult and little known, but definitely crucial to your practice?
Federica Gosio and Arianna Crosetta: "The most difficult and little known aspect of our adventure has and still is the fact that we are located in two different countries (London and Milan) and we have very different personalities. This comes with its challenges but the "merge" has been crucial to our identity."
Considering all the activities you are involved in, which ones do you enjoy the most? If you had unlimited budget and resources: what is the project that you would develop?
Federica Gosio and Arianna Crosetta: "We particularly enjoy the first and the last stage of each project from brainstorming new ideas to the final realisation of our vision.
There is always a great sense of fulfillment when the project is over, it is extremely rewarding to see the client's reaction to what we have envisaged since day one. We don't believe in unlimited budget, but the best would be to have unlimited freedom to express our creativity.
The recent project in Singapore Art now: a unique concept of art/design gallery located in the prestigious Raffles Hotel (due to open in September 2020), has been the first step close to our dream project. We would welcome the opportunity to design a retail store."
Are you interested in retail design? Don't miss DesignByGemini projects