Design
Studio Verbaan's Minimal Marquetry is like a giant wooden puzzle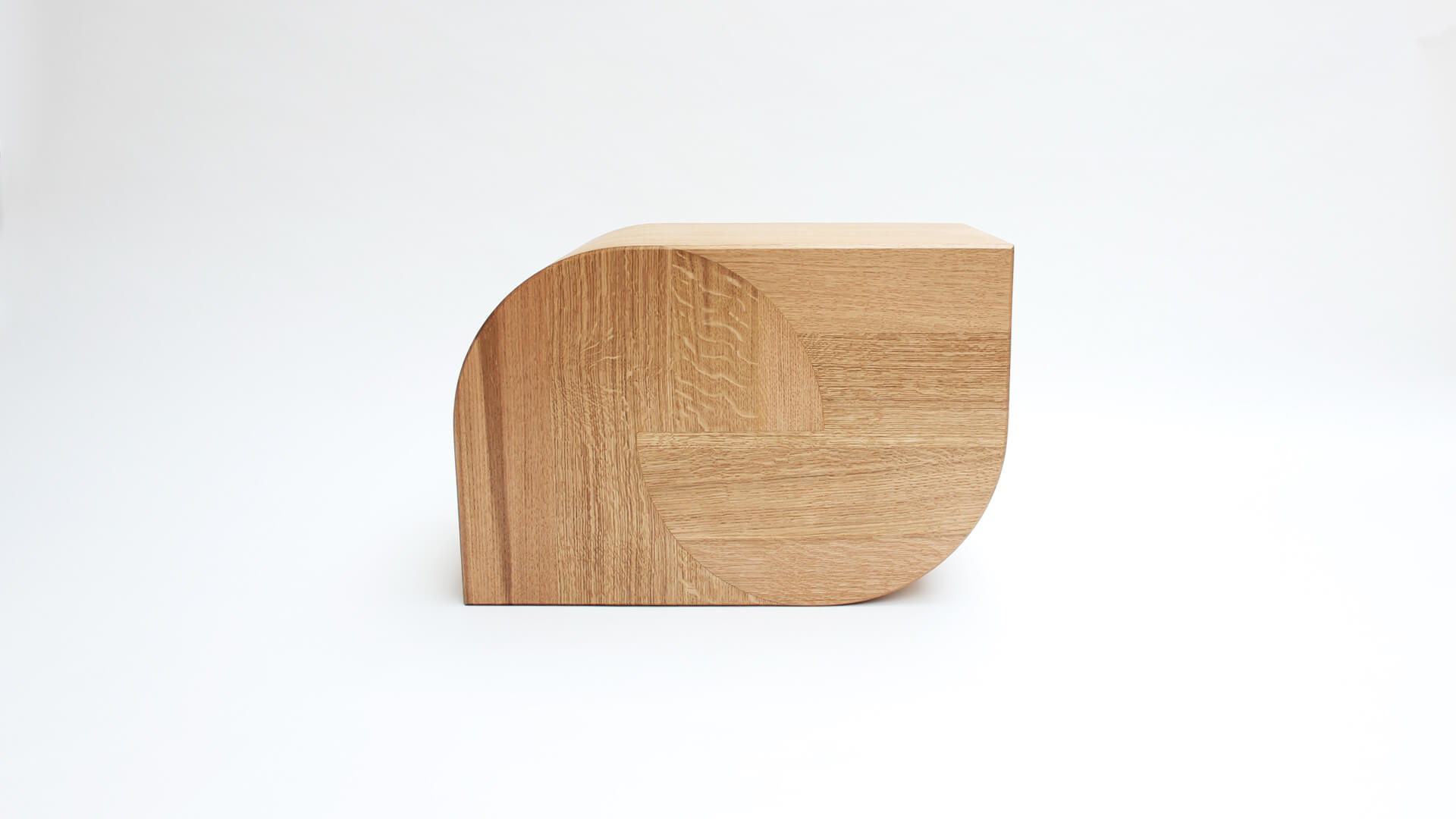 The limited edition collection by Rotterdam-based Studio Verbaan combines minimalistic shapes and traditional craft.
The latest collection by Studio Verbaan is entirely reflective of its practice. Founded by artistic woodworker, Jordi Verbaan, and his partner, conceptual artist Solange Frankfort, the design duo has made a name for themselves with their minimalist language and use of quality materials.
Here, the two combine in striking forms defined by their interlocking forms that create patterns and shapes in unexpected ways. The Minimal Marquetry collection sits somewhere between furniture, objects and sculpture, consisting of four veneer wall works that function as paintings, and two objects that could double as tables, all handcrafted from oak wood in the Netherlands.
Each design is handmade by Jordi Verbaan, where he starts with selecting carefully individual boards, matched for color, grain pattern and structural integrity. The use of traditional joinery methods maximizes strength, allows for seasonal wood movement and are intended to stand the test of time.
"The technique may be applied to furniture, to decorative small objects with smooth, venerable surfaces or to freestanding panels appreciated in their own right," says Studio Verbaan.
"[The] Minimal Marquetry collection is a simple marquetry resembling a type of pattern, created through the combination of fine oak veneer chosen for their grain, texture and colour."
Innovation and sustainability with a time-old material? Don't miss These wooden products could last ages, never going out of style.
With different influences like the graphic Bauhaus Art and the playful Memphis Design group, both iconic designers combine functionality with a focus on simplicity and bold, modern shapes. Each piece feels like a puzzle, comprising two-dimensional shapes left purposely ambiguous sitting just as happily in a domestic space as in an art gallery.
We've seen a resurgence of Marquetry over the last several years, a technique that dates as far back as the 16th century. It involves inlaying pieces of wood, solid brass, shells or other materials into a base. The Minimal Marquetry collection by Studio Verbaan is representative of a new generation of designers experimenting with its aesthetics, giving the traditional approach an interesting, and at times irreverent, playful twist.
This company also reimagines traditional techniques when it comes to woodworking, check out Pegg Furniture reimagines one of joinery's oldest techniques.