Design events
Presenting eco-friendly products, materials, and cutting-edge technology
The 2023 Sustainable Design China Summit is back. Taking place at Beijing Exhibition Center from September 21-23, it's an essential event for those aiming to shape a sustainable future, including designers, architects, developers, and decision makers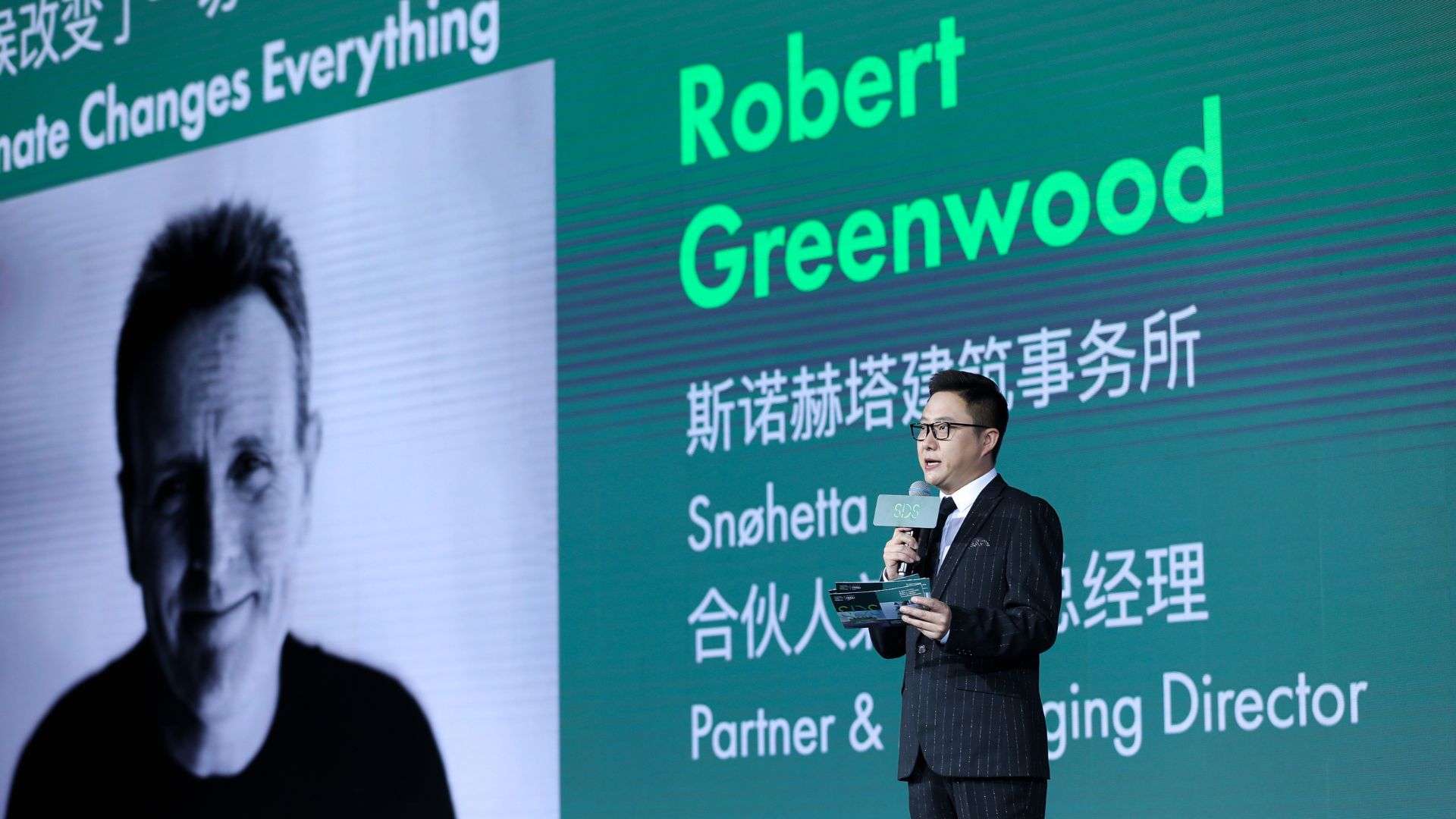 The emphasis of the Sustainable Design China Summit will be on pioneering, environment-enhancing answers and material applications within the constructed landscape. It will center on circular regenerative approaches and revolutionary net-zero design ideas that deliver both exceptional performance and assured, genuine sustainable progress.
More than 3,500 participants from the Sustainable Design China Summit and over 10,000 visitors to the exhibition will engage in insightful discussions and interactive workshops. They will have the chance to navigate through an exhibition area featuring eco-centric products, providing them with the prospect to establish crucial collaborations with architects, designers, government representatives at local and national levels, along with experts in development and education.
Zhuo Tan, Show Director of Sustainable Design China Summit says, "We are proud of what we achieved in the inaugural edition of the Summit and will look to build on that success, providing a unique platform for senior decision makers to take part in discussions, network and make new connections in the world of sustainable design."
Six key themes over three days:
Day 1: Designing a Sustainable Future & Circular Design Matters
The first day begins with the "Designing a Sustainable Future" theme. Orianna Fielding, Chief Sustainability Advisor at Sustainable Design China Summit, will lead the opening session. Topics include Sponge Cities with Allan Zhang, CEO of Shui On Xintiandi Limited, and Nature Positive Design Biodiversity featuring Mario Cucinella, Founder and Creative Director of Mario Cucinella Architects.
The afternoon shifts to "Circular Design Matters," covering Circular Economy's role in Carbon Peaking and Neutrality by Zhu Dajian, Distinguished Professor at Tongji University. Chris Lefteri, Materials Designer and Curator, speaks about Sustainable Materials, accompanied by a panel discussing Consumer-Centric Sustainable Design led by Alex Sun of Envision Digital and Zhao Xin of Yili.
The day closes with a session on Sustainable Business Models' Impact on Design, moderated by Dr. Lu Jianzhong and featuring David Zhang, China CEO of Oatly.
Day 2: On the path to Net Zero & Towards A Greener FUTURE
Day two starts with "On the Path to Net Zero" sessions. Dr. Zhang Yalong, Executive Director of SISD, will discuss "Zero Carbon Cities Planning and Design through Innovation." John Haffner, Deputy Director-Sustainability at Hang Lung Properties, will cover "Carbon Negative Construction," followed by a panel on "Balancing Economic and Ecological Gains in Zero-energy Buildings" moderated by Haizhu Zhou, President of Urban and Rural Planning Institute of China Construction and Research Institute.
The "Towards a Greener Future" theme, in partnership with BRE, includes talks by Gary Zhao, General Manager of BRE China, on greener prospects. Chong Meng, Director of the Green Buildings Research Centre at the China Society for Urban Studies, will explore "International Integration of Advanced Green Building Concepts," while Angus Li of Savills Property Services and Henry Yang of Haskoll will present "Green Building Case Studies."
Day 3: Holistic Hospitality & The Empathetic Workplace
The "Holistic Hospitality" theme includes sessions on "Hyper Local Design" with Tina Tang, founder of The Tang Hotel and EOSO Hotel, and designer Aoyama Shuhei. Additionally, there's a discussion on "Zero Waste Hospitality" with Mars Tang from Hilton, and Hilton's Engineering Director will address "Holistic Wellness Strategies."
A panel, moderated by Lucky Chan of Celebrity City Hotel Group, will explore "Design and Technology Fusion for Eco-Friendly Hotels," with Cody J Allen, China Managing Director of Stey, among the panelists. The "Empathic Workplace" theme will be covered through "Positive Workplace Experience Design" with insights from Qing Ye, Chairman of Shenzhen Institute of Building Research.
Another session will focus on "Flexibility and Wellbeing in the Workplace" with contributions from Patricia Viel and Antonio Citterio, CEOs & Partners at ACPV Architects.
Achieving sustainable strategies demands a continuous dedication from individuals and businesses alike, urging us to consistently pursue improved, carbon-positive approaches in our actions and consumption. The Sustainable Design China Summit unites visionary leaders, innovators, and pioneers within architecture and design to drive this imperative forward.