Sustainable furniture trend forecast – Longing for more meaning and not for more "stuff"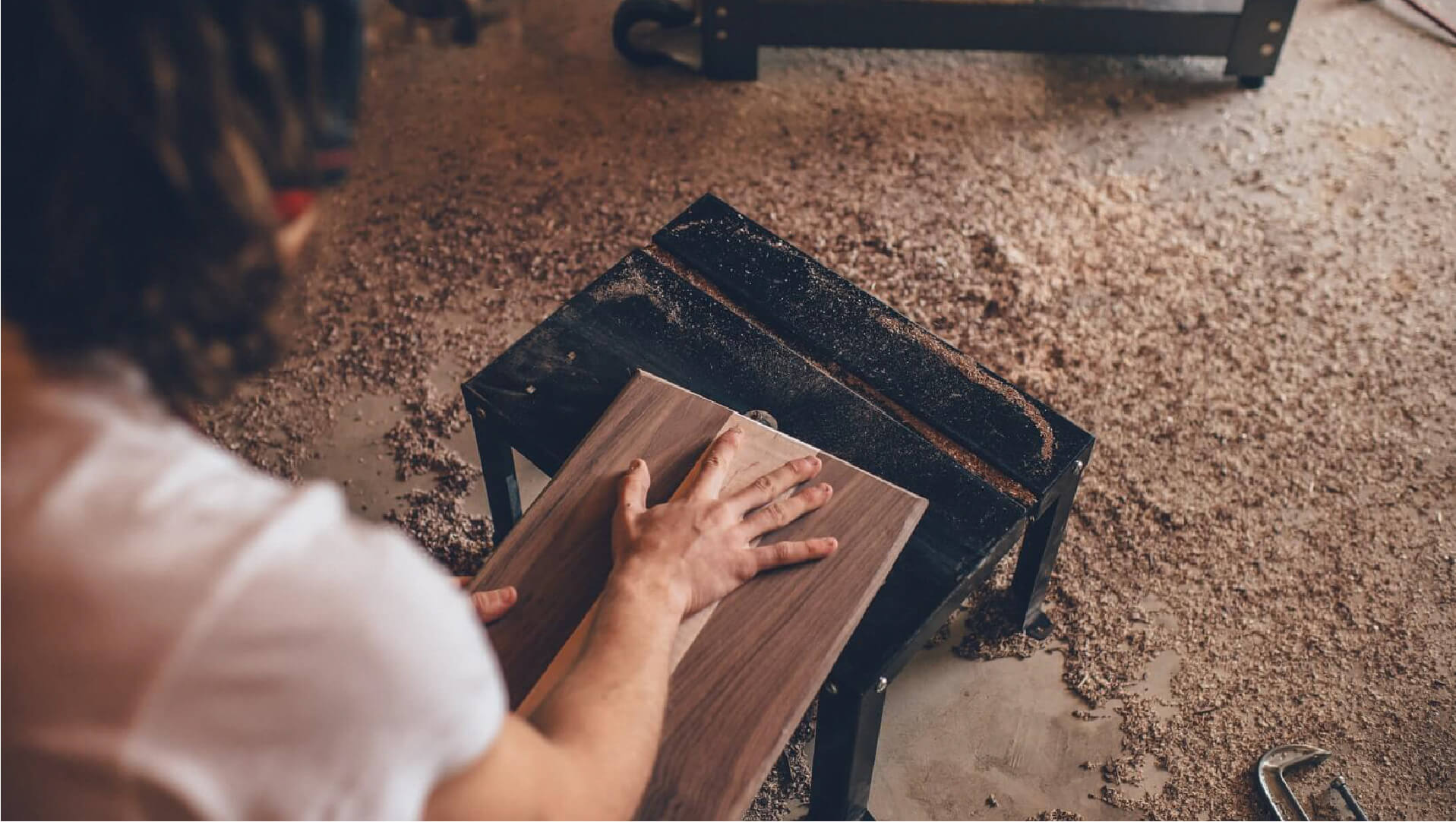 AI-driven trend forecasting platform Nextatlas reports on the popularity of the tag "sustainable design" across social networks steadily growing by 44% over the past 18 months.
Millennial women with a thing for outdoor living are the most targeted consumer group when it comes to sustainable design. Additionally, it's no news that the imperative of sustainability is now fairly appreciated, together with digital disruption, the overarching key driver of change that is set to redefine both our close and distant future, therefore influencing more and more current online conversations as well as consumers' behaviour, business strategies and aesthetic-related trends.
But despite its popularity, sustainability still sounds too often like a mere blanket term that has yet to be clearly defined, with greenwashing – a way to refer to organizations that overstate or falsely promote the environmental and ethical values of their products and policies – becoming a widespread practice.
Against this background, with the topic of sustainability being so frequently invoked and debated (to the point it sounds sometimes misused or even emptied of its meaning) from our privileged observatory we are witnessing a couple of remarkable shifts that are worthy of a comment.
The first one is concerned with the realm of semantics: more and more the adjective "sustainable" is associated or simply replaced in online conversations among industry insiders by the term "regenerative". Still, the two terms are not exactly synonyms.
So far, sustainable practices have been most commonly oriented at minimizing the potential environmental damage of human activities (or eventually compensating them ex-post) while "regenerative" ones are intended to profoundly reboot not only the design practices themselves but also the underlying business models in order to take into account and manage accordingly the entire life-cycle of a product.
A regenerative approach to design prioritizes the interest of future generations, a long-frame perspective rather than micro-framing and punctual problem solving but it implies managing a much more complex process.
"Reboot", "Renew", "Reuse", "Recycle", "Reissue", "Remake", "Restore" are some of the words recurringly popping up on social media lately, representing linguistic evidence of people's increased awareness of the opportunities brought by a circular economy: awareness gaining traction thanks to the plastic crisis that is eventually triggering new exciting design challenges.
This "Circular Future" trend has been stable in the last year and it is progressively gaining solidity across various fields, being fashion, craft, and more recently retail, the business sectors where the impact is more prominent.
We need then to highlight that today's consumers, on the other hand, are growing weary of the brand's empty promises revealing a generic approach towards sustainability. Modern consumers are looking for coherent and verifiable commitments: one single effort from a business will not result in approval from green-concerned consumers.
Accordingly, the trend of "Verifiable Sustainability" gained stability in the last year, sparking an enthusiastic sentiment on social media.
In a world where sustainable products still often come with a bigger price tag, Ikea is a bright example of this extremely concrete approach. They have been on the journey toward a climate-positive business for many years.
For example, in 2018, 8.7 million IKEA products were re-packed to be re-sold instead of going to waste and over 1 million orders of spare parts were handled to help repair products for longer life. Consistently with their effort of becoming a wholly circular -yet profitable- business by 2030, this year they have opened their first store of second-hand Ikea products in Eskilstuna, Sweden and they have been experimenting in the field of furniture leasing in 30 different markets.
Today, all aspects concerning in production and disposal become equally important and the importance of sustainability is shifting from being solely focused on product/feature/material quality to the inherent circularity of the entire life cycle of furniture.
In the field of material science, this eco-conscious approach has been widely adopted by the architecture and infrastructure sectors re-engineering traditional construction materials in order to enhance their properties and reduce their environmental impact. Nano-platelets from root vegetables, for example, are being added to cement to improve the strength of concrete.
The purity of Scandinavian style combined with sustainable materials enables Nikari to create beautifully designed domestic objects that last a lifetime.
Concerns about product and packaging life spans have also been driving new sustainable concepts. The most recent material property to address sustainability and environmental problems is purifying surfaces. Inspired by plants, animals and bacteria that help clean the air, these materials have the ability to filter out environmental hazards and create pollution-free habitats.
Italian start-up Anemotech has developed for instance a multi-layered fabric called The Breath that contains a molecule-activated core separating and absorbing large toxic pollutants from the environment such as nitrogen oxides and sulphur oxides.
We also need to mention the fact that over the past three years there has been a renewed interest in bamboo as a trendy material for sculptural statement furniture exploring unique organic forms. In fact, not only its functional and aesthetic qualities make it a high-performing option for designing novel pieces of furniture, but bamboo designs also seem to represent the perfect visual expression of the sustainable narrative.
When it comes to surfaces, the ones featuring raw and unpolished properties bringing earth-like matters indoors are on the rise.
Finally, as a consequence of the rising importance of sustainable furniture, we observe a resulting interest in custom, made to order furniture and décor, increasing significantly over the past months, with the most targeted consumer segment being GenX female luxury lovers.
Nowadays sustainability is being associated to a way more articulated system of good practises than before, a system which incorporates the importance of favouring locally sourced or repurposed materials, following the principle of design for disassembly, ensuring the total traceability of the supply chain.
In the aftermath of COVID19 outbreak, the interest for local artisanal production and "preloved" furniture pieces providing a warm vintage vibe reminiscent of good old memories and better times is rising.
Boredom-induced redecorating or moving plans, DIY practices, and the furniture resale market are as well having a moment, consistently with a new approach to domestic environments spreading especially among Millennials. They combine a commitment to sustainable living as a lifestyle, a craving for safety and well-being, the need for flexible, child-friendly smart working habits from home, the desire to stay connected to older generations, and to support small local business harshly affected by the economic crunch.
As a consequence, the more we shift towards sustainable furniture and regenerative design, the more we need to embrace a whole new meaning of domesticity, where people, and Millennials leading the way, are longing for more meaning and not simply for more "stuff".
Are you trying to turn your company into a fully sustainable practice? Sustainable Furnishings Council will be your best ally.
So what are the takeaways for designers and design-driven businesses?
The latest -and most crucial- challenge designers are asked to take up nowadays is design for the circular economy. The more we head towards this direction, the more inter-disciplinarity becomes key. Designers need to learn partnering with experts in conterminous disciplines, such as material science, systems thinking, energy analysis, environmental impact, and climate change.
When it comes to a sustainable approach to furniture design, designers' creative and technical skills shouldn't be directed only at the use of recycled or recyclable materials. The core of the project becomes the accurate assessment of the entire life-cycle of the product in terms of repairing, disassembling the single components for subsequent regeneration, reuse, remanufacturing, refurbishment, and eventually sharing or reselling through second-hand market places.
In the field of material science, the most recent material property to address sustainability and environmental problems is purifying surfaces. Bamboo is back as a trendy material for sculptural statement furniture exploring unique organic forms.
When it comes to surfaces specifically, raw, imperfect ones able to bring earth-like matter indoors need to be favoured. Designers providing their products with an artisanal, custom twist or a warm vintage vibe will be able to meet consumers' nostalgic craving for better times.
Due to the fact that the impact of a design product results from both the way it has been conceived and manufactured and the way it is used, communications designers can play a prominent role in raising awareness among consumers on the implications of their behaviours.
Since sustainability is never far from the news agenda, brands and communication designers need to find their personal way to cut through the sustainability noise and stay relevant. There's empty room for experimentation for visual designers as well since the narrative of sustainability seems too often repetitive and needs to be updated.
To stand out in this scenario, it's time for designers and design-driven businesses to take radical action and not indulge anymore in incrementalism.