Design events
Electronic music, design installations, plus an impressive low impact policy
In a historical Italian villa located 30 mins away from Milan, this year 10'000 people gathered for the 6th edition of Terraforma, a music festival designed to take sustainability very seriously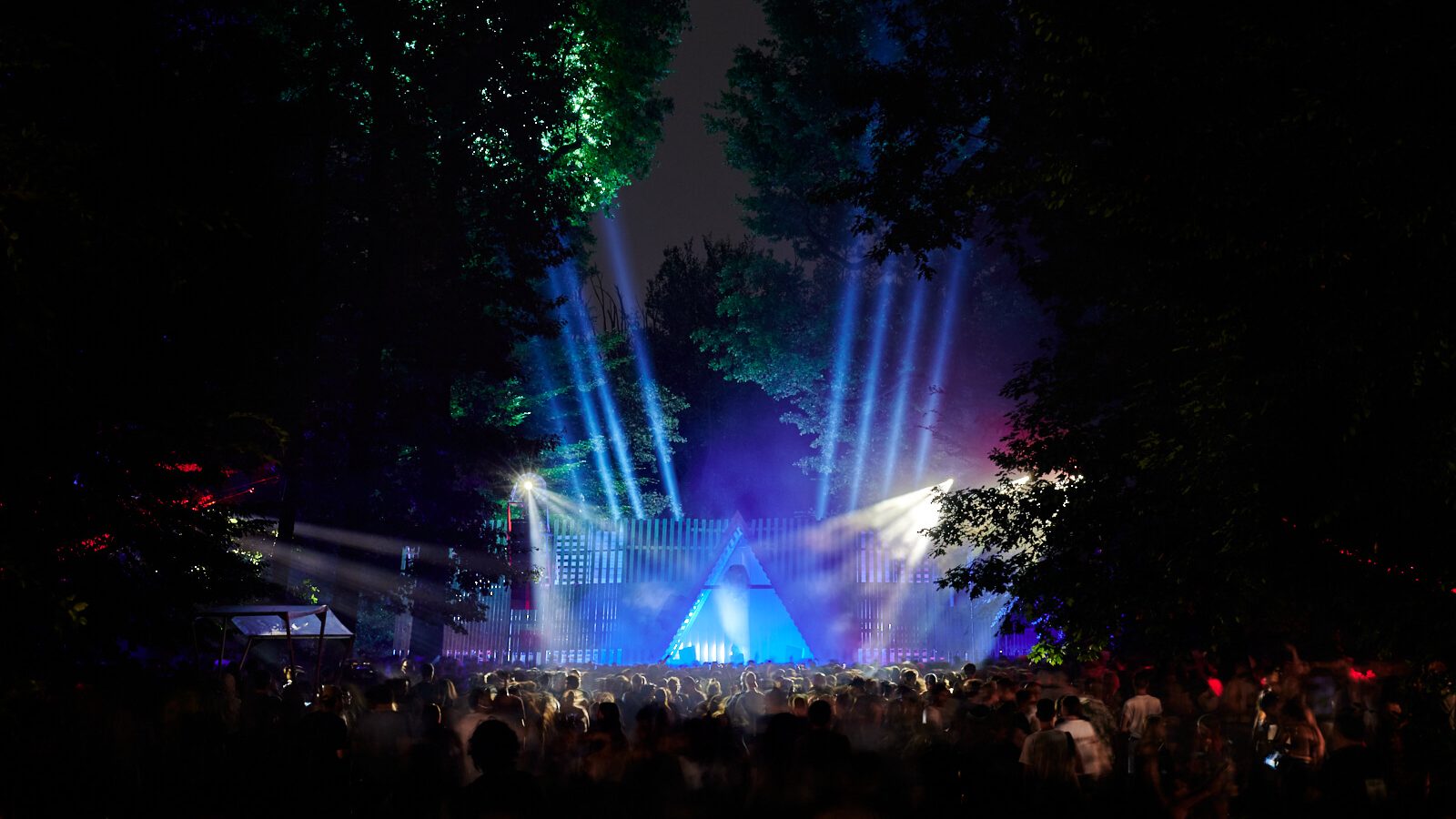 This year's Terraforma festival combined experimental electronic music, a performance by Laurie Anderson and fascinating installations. You'd be surprised to find a correlation between music festivals and shopping malls, airports offices or hotels. Although in recent years the idea of designing experiences has been widely explored, gaining large inspiration from the entertainment industry.
Interestingly enough, original experience-based sectors such as music, rarely mention the word "design" in their talks: they hold the design spirit at heart, probably unconsciously and for the better.
Terraforma festival stretches the connection between music, design and architecture through installations, a space renovation project and tapping on the hyped sustainability topic with a concrete plan. The location of the festival is Villa Arconati, a baroque palazzo built over the 17th and 18th centuries.
The juxtaposition between this historical landmark of architecture and the forefront of experimental electronic music beats that vibrate through the park surrounding the villa is a grand example of the new renaissance that Milan is experiencing, audacious to mix its roots with visions of the future.
As an example of good development of a sustainability plan, Terraforma festival nurtures a low impact policy on multiple levels minimising waste and promoting recycling, using 100% solar energy for the camping site, employing only electric vehicles and reducing personal water usage by a prominent awareness campaign.
A zero-waste policy was applied in the construction of the main stage by Studio Petrucci, using the leftover materials to produce tables, benches, bins, sinks and showers.
On a mission to recover the historic garden of Villa Arconati, in 2019 Terraforma gave life to the Labirynth following the old drawings from the 18th century of engraver Marc'Antonio dal Re, which showed the presence of a concentric maze in the gardens.
Take a few minutes to enjoy this little documentary about the restoration of the Labirynth and the gardens of Villa Arconati:
The Kiosque à Musique stage was introduced this year for the 6th edition of Terraforma presenting a hexagonal plant to welcome dozens of participants to attend workshops and lectures during the days of the festival.
The structure was designed collectively by Belgian festival Meakusma, as part of the European Youth Program Erasmus +, and Matteo Petrucci, while the construction was carried out by Italian and Belgian young architects and carpenters.
After Terraforma, Kiosque à Musique will move to Eupen, Belgium, for Meakusma 2019.
Terraforma festival is produced by multi-disciplinary Milanese studio Threes, involved in the production of music events, curatorship and site-specific events.
The studio has recently curated a performance at Milan Apple Store called "A Vision of Sound", where experimental electronic music, Avant-grade video loops and a team of performers involved the visitors in unexpected participation between distress and pure bliss.