Imagination establishes reality: an interview with ULI ARCHITECTS' Ulises Del Llano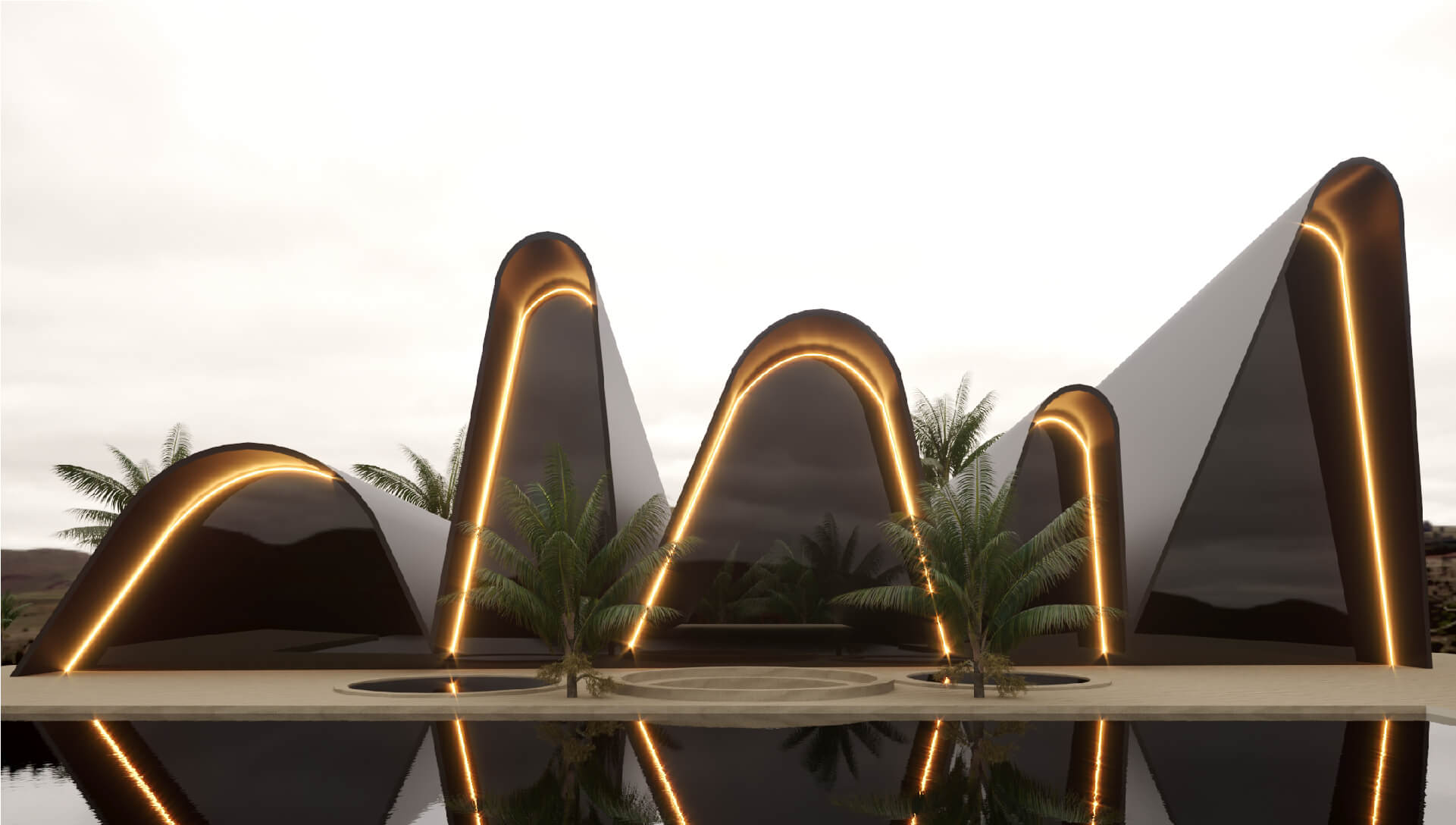 ULI ARCHITECTS is a firm dedicated to architectural design and construction, founded by Ulises Del Llano, a Mexican architect and CG Artist who graduated from the Faculty of Architecture of the National Autonomous University of Mexico.
Ulises Del Llano has worked professionally at Rojkind Arquitectos with Michel Rojkind and later with Ezequiel Farca and Slot Studio. He currently collaborates by contributing his experience and knowledge of architectural visualization in offices in Mexico, North America, Latin America, Asia and Europe.
One of the most renowned projects designed by Karolina Tejada and Pedro Ochoa and rendered by ULI – Cantilever House, is a monolithic concrete residence in Mexico. In the words of Ulises: "this house is the result of the exploration of spaces that invite us to reflect on the reconnection of humanity with our planet, invoking through its materials the four elements air, water, fire, and earth.⠀
Who is Ulises Del Llano? Could you tell us more about ULI Architects and how it was established?
Ulises Del Llano: "I studied the Faculty of Architecture at the National Autonomous University of Mexico where I had as teachers great architects such as; Alberto Kalach, Felipe Leal, Carlos González-Lobo, Humberto Ricalde, Michel Rojkind among others.
During my years of study, I toured and analyzed the works of master Luis Barragán and the most important architectural movements in the last century.
After working at Rojkind Arquitectos, Ezequiel Farca and Slot-Studio started my company ULI Architects located in Mexico City, where I collaborate with offices around the World."
If you are interested in minimalist and sustainable design, check Casa Etérea from the Singaporean designer Prashant Ashoka.
In the last few years, you have collaborated with various brands. Could you tell us more about your design process and way of working?
Ulises Del Llano: "Before the pandemic already working remotely with offices in Dubai and Brazil, I was contacted via Instagram, now with the pandemic I have continued to work in the same way for other clients in places like Miami, Los Angeles, Porto, Madrid, Riyah.
The design process is with 3d models using programs like ArchiCAD to make the models and 3d Studio Max to create the previous and final renders.
Sunlight and shadow is the most important thing when you're working each space, I take extra time to do various tests until I get the best results."
Which are your top 5 favorite projects and what is unique about each?
Ulises Del Llano: "The Planetarium of the Mexican Space Agency designed by Slot-Studio was one of my first renders to be published on several internet pages.
Villa AM will be located in Dubai and is one of the renders that has been posted on many Instagram accounts.
Casa R is a house located in Croatia and is one of the designs that has let me explore a more radical and minimalist style of architecture."
Ulises Del Llano: "Hotel VI is a project that is inspired by the terraces and gardens of Luis Barragán's projects in a minimalist style.
Casa Mexicana is the last project I have designed to reconnect human beings with nature and its four elements to overcome the problems that the pandemic has brought us."
With the present situation, designers are relying on 3D renders more than ever now. Where do you see this trend in the next 5 years?
Ulises Del Llano: "In the future, the render programs will be part of a very real virtual design where you can visualize the spaces instantly, that will help to comply with the design part more quickly and concentrate on other areas such as the connection with nature."
Unlimited budget and resources, could you describe your dream project?
Ulises Del Llano: "It would certainly be to build anti-seismic houses, floating houses on the water, anti-gravity houses that can fly and change places, houses on Mars or another planet in the future."
What are the next steps for Uli Architects?
Ulises Del Llano: "We are designing houses in different parts of the world always looking for each family to have a place where they feel safe, where they can work, inspire, dream, heal."
One of the dreams of Ulises Del Llano is to create houses on Mars. If you want to see how this can be possible check Nüwa city by ABIBOO and SONet.