Architecture
Uneebo – An Office Interior Design Firm using technology to take on COVID-19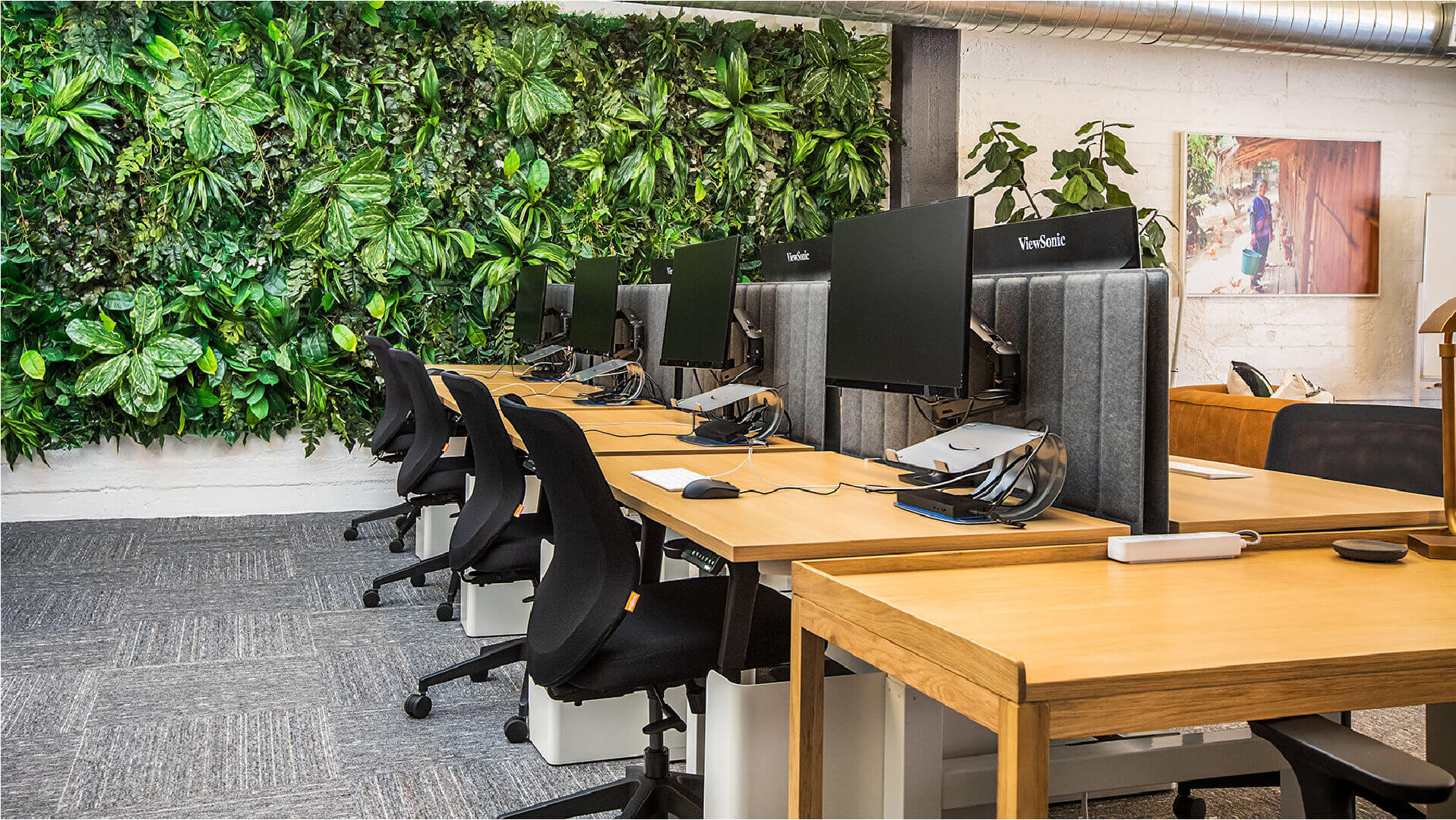 Uneebo is an office interior design firm who are masters at creating unique, beautiful, and functional office designs through the use of their proprietary software which helps manage multiple projects in unison.
At Uneebo our mission is to make beautiful office design more affordable and more accessible to the everyday office user by automating many of the manual processes that always come with complex design projects, which drives the cost of projects up and the timing to complete them due to needing to hire giant project management groups and relying on email to converse with the client.
At Uneebo we're striving to optimize the entire office design process, from the initial concept phase where the design direction is finalized through the use of mood, furniture, and product boards, right through to the purchasing and installation process. All our clients need to do is review their dedicated office interior designers' proposals, comment, and then accept or reject the concepts through the use of the Uneebo dashboard.
At Uneebo, allowing the client to be as involved as they like with a project always comes first, and secondly, the freedom and flexibility to work towards a specific budget that the client has in mind rather than the designer has in mind. Uneebo strives to be an office design solution that provides clear transparency during all those sensitive cost conversations to arrive at a better experience for the client than they would have using a traditional design firm.
Our philosophy is that if our clients are happy with how much they've paid due to our optimizations, they will, in turn, recommend us to other clients as being very transparent in the pricing and cost process.
Curious to know more about workspaces, The modern office as a sacred space by Olson Kundig.
Uneebo's key unlock is that we've created a very user-friendly platform that connects the client and designer in a collaboration workspace. In fact, there's nothing else like it in the office world. No client is too big or too small for us and unlike traditional firms, this is possible through our software automation and a large network of designers across the US.
Every Uneebo office design project is customized around the client's needs which means there are no 'business-as-usual' projects. These customizations typically fall into adding in custom elements such as living walls, branding, and accessories that really set the office design apart.
The client communicates these requests all through the dashboard by uploading their inspiration and leaning on Pinterest boards. We love seeing how client collaborates with their office designers and they are typically very involved in the process.
What Does A Post Pandemic Office World Look Like
We would be lying if we said that Covid-19 hasn't had a profound impact on our business and our plans for the future. Just as COVID hit we had many contracts on the verge of being closed out that we were excited to dig into that all ground to a halt literally overnight.
he cities with the majority of our office design clients are New York, San Francisco, and Los Angeles which as you can imagine completely shut down due to COVID and we had no option but to shut up down also.
The good news is that we took this opportunity to take a step back as a group of office designers and review all our original hypotheses about why we even existed, what are we trying to solve for, and how office design should look like in a new world.
Uneebo was founded on the core beliefs that the office design experience should be a transparent, flexible, dynamic, and affordable process for our clients with the intention to solve for the fact the average modern-day company moves offices several times during their early years and each time they do it's expensive, time-consuming and typically confusing.
As a firm, we strongly believe that the future of the office will have more or less a similar meaning as it did before the crisis for the majority of companies across the world – a place to connect with fellow workers and get productive work done.
The frequency to which the office will be used will certainly change, with an expectation that many companies will move to a hybrid of remote working and going into the office, all which will result in offices evolving into desk hotelling models and due to obvious concerns about social distancing, see a rise in the number of cubicles or partition desking used.
Uneebo Is An Office Design Service For Companies Going Through Change
As a startup, we're all about change and have to be in order to keep up with the world. That's why the majority of our client base are actually startups who themselves are going through growth spurts, location expansion, and large organizational adjustments who want to work with a service provider who really gets their cadence and thought process.
Pre-COVID or Post-COVID, our value proposition remains the same – we're a design firm powered by technology to guide companies through the complex process of designing your first or tenth office space with total pricing transparency throughout the process. Hit us up at Uneebo.com to speak to a designer now and get a free office design consultation.
If you want to know more about workspace design during COVID, don't miss Workspaces designed with empathy and flexibility are the COVID response we need.