Simplicity as the ultimate sophistication – An interview with Valerio Sommella Studio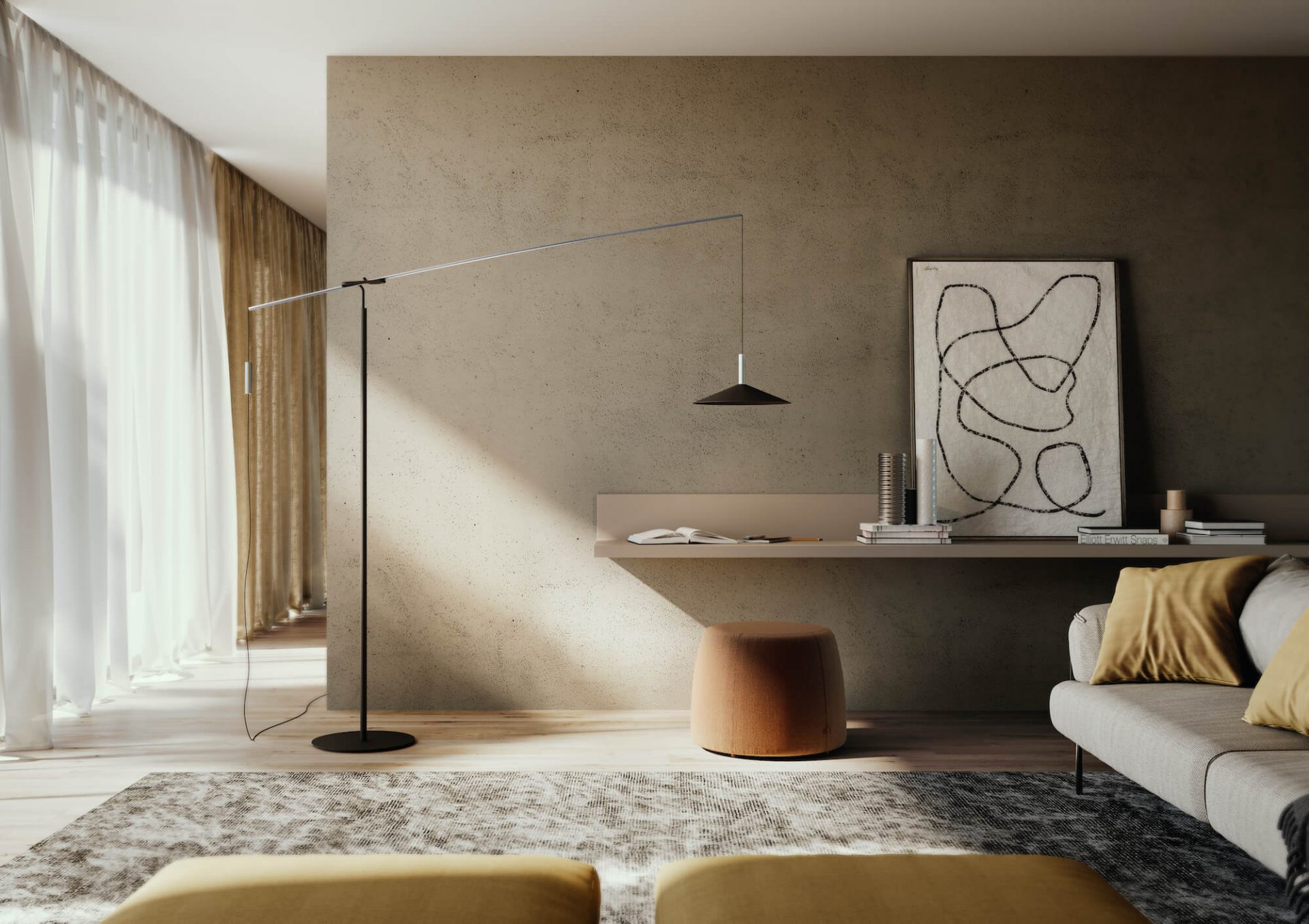 Having evolved from lighting design to a wide range of products, Valerio Somella Studio keeps on showing that design can be simple and elegant.
Founded in 2009, Valerio Sommella Studio has proven to be one to watch with its many collaborations with brands such as Alessi, Apple, Moooi, Honda, Panasonic, and Penta.
With an inclination for simplicity in design, the secret behind his products consist of technical expertise that allows the product to stand out by its aesthetic minimalism.
Based in Milan, DesignWanted had the opportunity to talk to Valerio Sommella about his trajectory as a creative mind behind lighting, furniture and everyday objects, his thoughts on design and what the future beholds for his studio.
Who is Valerio Sommella? How did the journey for Valerio Sommella Design Studio begin?
Valerio Sommella: "I'm a product designer living and working in Milan. Regarding the reasons that took me here, I have never had a good answer to this but what I always say is that somehow I got lucky choosing this path.
When I was a kid I wanted to be an engineer like my grandfather, growing up I felt I needed something that could have a technical aspect but at the same time being creative.
I looked at architecture and then I changed my mind, buildings were too big and industrial design was the right scale for me, so I got enrolled at Politecnico di Milano and got my degree in 2004.
Right after my graduation I began what in Italian we call "gavetta", spending years learning the job working in design practice, understanding what it means to work as a designer in the real world.
I had the pleasure to work with two great designers, Stefano Giovannoni in Milan and Marcel Wanders in Amsterdam and after five years I decided I was ready to open my practice.
I moved back to Milan, where everything started, and here I am ever since in a beautiful studio with my dog and a very small team of people."
Why Valerio Sommella Design Studio, why focusing on lighting, furniture and everyday objects?
Valerio Sommella: "The first reason why I do what I do is probably due to the events that happened since 2009. A lighting company was my very first client, and together with Alberto Saggia, I started my journey as a lighting designer.
We did a lot in this field, learned a lot and consequently grew, gaining more clients. Currently we have a solid business collaboration with three italian companies both on decorative and technical lighting, so this is about the lighting aspect.
The reasons why I also design other things is because I got the chance and because otherwise, it would get very boring.
It might sound like a joke but it isn't. I do what I do and I love doing it this way because all the time it is different, preventing my job from becoming boring.
I couldn't just design chairs, nor lamps. I loved working on digital prints for moooi carpet few years ago; when MODO asked me to design a collection of sunglasses; and when Alberto Alessi asked me to design a set of cooking cutlery 'Brigata'. Everytime is a fresh start."
Your projects play with simple lines creating unique shapes. Which designers are you inspired by? What other fields and inputs outside of the design world provide you inspiration?
Valerio Sommella: "There are many designers I like and respect but if I must mention one designer that has influenced me, it would have to be Stefano Giovannoni, not necessarily for his aesthetic approach but for his idea of design, an approach that is strongly connected to the public and to the market.
Regarding the inspiration, I'm sorry but I can only give a clichè answer: Inspiration comes from everywhere.
A boring answer but a real one. To make it more interesting I can add that if beauty is in the eye of the beholder so is the inspiration. You can find it everywhere but it's up to you to spot it."
Interested in Milanese design? You might like to see Visionnaire Beauty Collection during Milano Design City 2020
Valerio Sommella Design Studio client list includes Alessi, Apple, Moooi, Honda, Panasonic and Penta, among others. How do you choose the type of client or project to work on?
Valerio Sommella: "It depends and it is complex, let's say that at the beginning of my career like most designers do, it was common to approach companies with ideas.
That's what I did with Alessi for my first products for example. Now it is more diverse, but I keep doing projects with clients I have a strong relation with.
There are companies that contact me because they like my work, and still, in some cases, I contact companies to talk about future projects, it really depends".
Would you like to see more minimal design projects? Why not have a look at 'Bamboo', the first MISSANA's outdoor collection
The Glifo lamp shape comes from a drawing of two lines that, like a typeface, define its space. Could you tell us what were some of the challenges you encountered during the design of this lamp?
Valerio Sommella: "Glifo is an interesting example of how difficult it can be to make something that looks so simple.
I don't want to get too technical about the development issues but I can tell you that a big challenge was the engineering of the lampshade that hides a LED light source, a polycarbonate semi-spherical lens and a dimmer PCB.
There are also some interesting solutions to make the lamp perfectly parallel to the floor and easy to package, reducing its space for shipping.
All these aspects deal with the environmental variables that we as designers cannot control but can foresee."
Constantly working with different materials, shapes and projects, what is the next step for Valerio Sommella Design Studio?
Valerio Sommella: "Despite the crazy times that we are living, I must say that we kept working at a good pace, and at the moment I'm working on very different things.
Right now on my desk there are a few samples of tequila bottles, a printed collection of outdoor furniture, some drawings of a desk, part of a large collection of office furniture and some new lighting products that will be ready in the next few months.
Ahead of me there is a busy year."