Viadurini's e-commerce platform takes the best of Italian design all over the world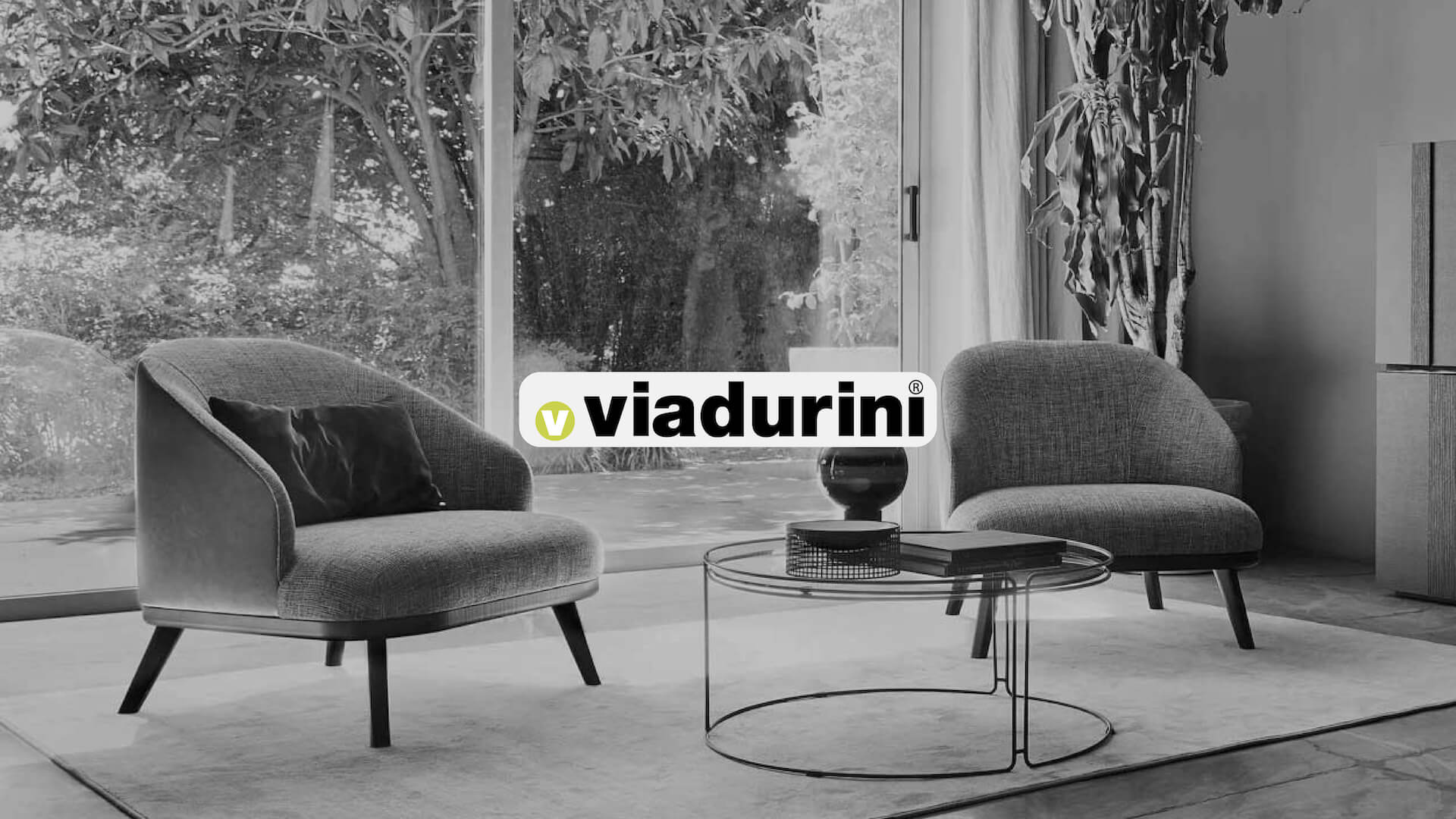 With a customer service that speaks 10 different languages, Viadurini has truly streamlined an international e-commerce platform exporting italian style to homes around the globe.
"Distributing the beauty and quality of Made in Italy design around the world has been our dream since [the beginning]," says Gianni Gozzi, Co-founder & CEO of Viadurini, an international e-commerce platform founded in 2015, which exports Italian furniture all over the world.
Named after one of Milan's most iconic streets, in one of the city's most loved design districts, Viadurini's mission is to make the world of Italian design accessible online. In just a few simple clicks, it's possible to buy a vast selection of unique pieces selected from the best Italian craftspeople, from living room furniture to bedroom accessories and so much more.
The company was founded in Santarcangelo di Romagna, located in central Italy, by Giuliano Cranchi, President, Giovanni Cranchi, CEO, and Gianni Gozzi, CEO, who together wanted to create a human-centered marketplace that places as much value on the customer as it does on the maker. Today, the original trio is accompanied by a diverse team, many of which speak multiple languages.
"We look for unique artisan excellence throughout Italy. We personally visit companies and shops, selecting only those [with] exceptional products capable of creating emotion," Gozzi explains. "We accompany them into what is an immense and unknown market for them and we grow together."
In just six years Viadurini has managed to amass an international clientele across several continents. Today it delivers to 19 countries around the world and stocks over 50,000 items, many of which can be made bespoke.
"Before opening our channel in a new country, we hire a native speaker to be able to speak directly to customers in their native language. We have an operational team of 35 people, including 15 native speakers who assist the customer in real-time in 19 owned e-Commerce."
"At least 90% of the products are fully customizable," says Gozzi. "For us, this is the best definition of excellence. Each customer can request what they want, being sure that we will take care of their requests, creating the perfect product for them."
Made in close collaboration with local master artisans, Viadurini brings together a collection of designs that use top-quality raw materials and expert craft. It also offers an exclusive assembly service that streamlines the entire process, making it easier for the customer to include the finest Italian furniture inside their home.
You'll find proposals perfect for bedrooms, bathrooms, kitchens, offices, lounge areas, and outdoors, all with infinite variations regarding size, color, material, and finishes. Viadurini's offering is extensive, including furniture, lighting, accessories, linen, and even heating solutions. So, to give you a little introduction to their impressive collection we've selected 10 product highlights…
Emanuela
Comfortable, modern and colourful, the Emanuela Daybed is as stylish as it is functional. It is made from a recycled foam padding upholstered in a woven fabric composed of a PVC-PES mix, which makes the design totally recyclable and resistant to UV rays.
Curious to know more about Made in Italy design? Don't miss Brand Story – Cappellini.
Mixie
Perfect for enriching a living space with a modern touch, the Mixie rug features an urban design with a muted colour palette and a geometric modern print. Meanwhile, it is made from 100% polypropylene, which makes it extremely durable.
Strappo
Strappo features a charming tabletop finished with a laminated top which is available in various finishes including natural knotted oak, white mortar, blackboard and white ash. Paired with a glass base, the expandable design caters to the changeable needs of the modern home.
Borino
Available in several configurations, the industrial look of the Borino Wooden Shelf is defined by a series of mango wood ledges and their supporting steel structure. Its shelves are irregularly stacked for a unique design that leads the eye from top to bottom.
Lydia Poltrana
Designed for the outdoors, the Lydia Poltrana chair boasts generous proportions contained within a water repellent and completely washable upholstery, perfect for lounging out in the sun. It's available in multiple colours including sand, anthracite, and light blue.
Minimo + Guapa
The Minimo and Guapa lighting are two lengths of the same, string light-inspired design: Minimo intended for table-tops and Guapa the floor-length version. However, both feature a contemporary aesthetic characterised by black cotton tubing and an exposed lightbulb, which appears to extend upwards as if by magic.
Bienna
The design behind the Bienna coat stand is incredibly simple. Three solid ashwood poles lean into one another, supported by a fluid base and secured by tiny pegs in contrasting colours. The overall effect feels effortless and organic.
Ruche
Drawing inspiration from Venice's unique architectural proportions and rich material canvas, the Ruche coffee table features a striking hexagonal design. It is available in four different finishes: Verde Alpi, Emperor Dark, Bianco Calacatta, and Nero Marquinia.
Wonka
Classic lines blend with elegant finishes to give life to this chic Italian sideboard. Marble stoneware brings to mind a sophistication, which is enriched by the majesty of hand-oiled slats with a walnut finish.
Discover more about Italian design, don't miss Brand Story – Cassina.
Ulma
Finally, Ulma is an ashwood table whose rounded top is supported by four tapered legs in black lacquered metal. An impossible size and solid structure have the potential to conquer any room before a closer inspection reveals the high quality of its raw materials.