Technology
This eclectic device can be your new favorite WFH companion
Acollective designs WFH Keyboard – a compact solution that acts as an alternative to headsets or bulky standing mics and speakers.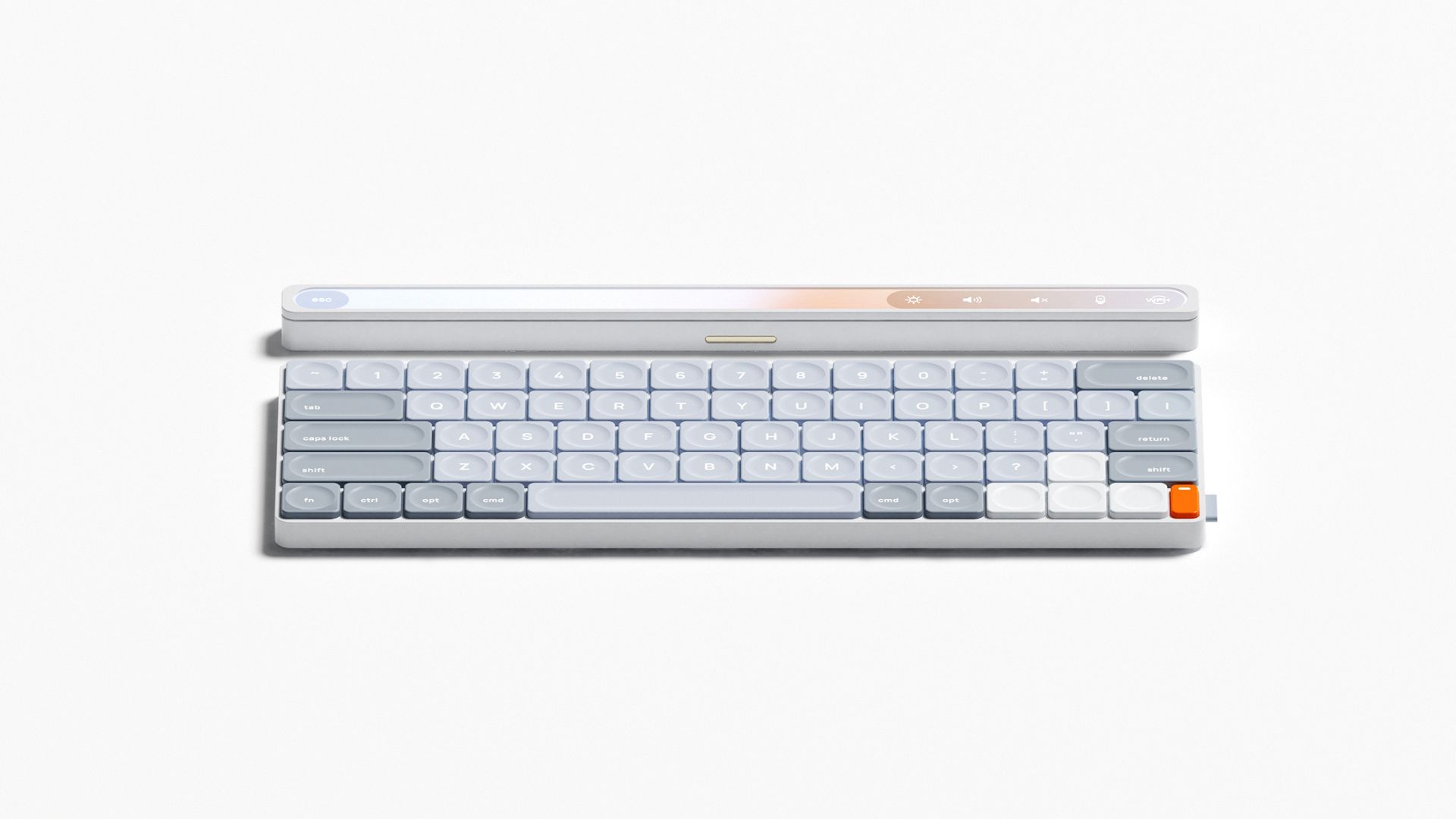 Designed by co-founder of Acollective, Victoria Chiang – WFH Keyboard is an extraordinary compact solution for home offices that brings the effortlessness of in-person interactions to a small desktop at home and acts as an alternative to headsets or bulky standing mics and speakers.
Acollective is founded by Victoria Chiang and Lyle Kim – a multi-disciplinary design duo with an industrial design focus based in the United States.
Due to the pandemic, many companies have adopted a fully remote or hybrid work style, allowing workers to spend more time working from home instead of the office.
"Excess products on the desk often lead to cluttered spaces that interfere with productivity.
WFH Keyboard cleans up the desk-space by integrating mic and speaker functions into its screen pad!" says Victoria Chiang.
This stunning minimalistic product skillfully utilizes clear, visually salient cues to indicate different modes of use.
"Such as – when the WFH speaker and mic are on and in use, the speaker pops up and the LED is on.
On the other hand, when the WFH speaker is on while the mic is muted, the speaker pops up but the LED is off.
Lastly, when the WFH keyboard is in use but an alternative audio input/output method is active, such as a headset or earbuds, the speaker and mic is retracted back under the keyboard's screen pad" Chiang adds.
Through these innovatively brilliant physical visual cues, users no longer have to question their input/output method or switch to their video call screen to check if they are muted.
The screen pad is further seamlessly detachable for users to effortlessly rearrange their desktop to their preferred workflow – from sketching to taking analog notes on the side during meetings – and it snaps back together with internal magnets when done.