Work culture has changed, but how? Join Workspace Week and find out!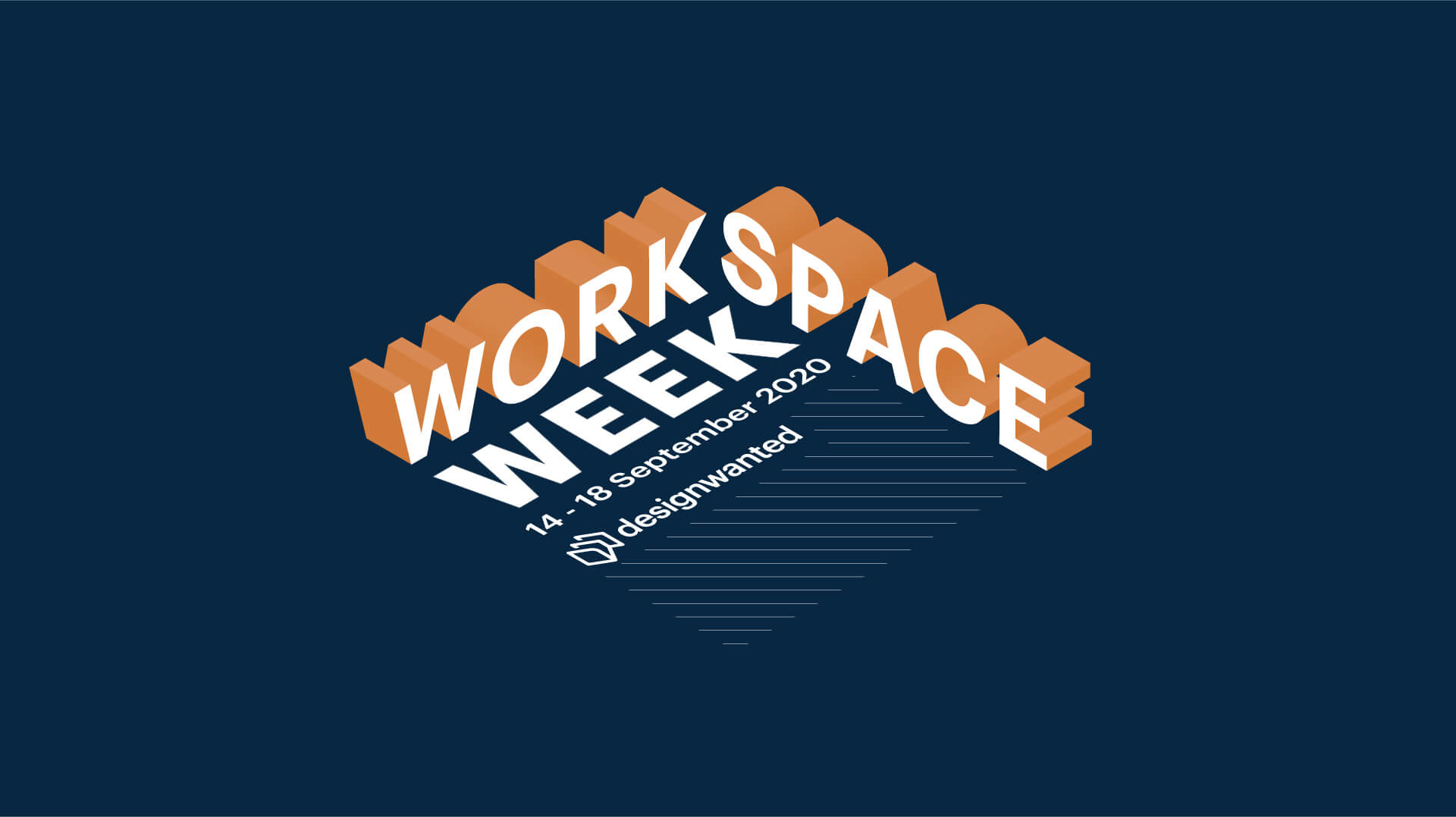 Is office-life as we know it gone for good? Design and technology will play a huge role in shaping our future work culture since post-pandemic workspaces are changing layouts and the workforce is expected to adapt its behaviours.
Remote working is here to stay, but human presence is still needed in order to stimulate creativity and interaction among employees. However, new technologies might allow us to be there while our bodies are actually at home. Hot-desking and data gathering (IoT) can help offices develop safe procedures and schedules. An efficient office is a flexible one in which employees can personalize their work experience, being able to manage their home life while remaining connected with their coworkers.
We are searching for a wider understanding of the limitations we are living by and how creatives and innovators are approaching these boundaries. During these uncertain times, our research has given us great insight into a bigger perspective on workspaces today and what is being envisioned for the workspace of tomorrow.
Sign up to Workspace Week, it's free!
From the 14th to the 18th of September 2020, DesignWanted will embark on a deep investigation of the current and future state of work tools and workspaces from personal to corporate contexts, envisioning how design, architecture, and technology are rethinking working life.
In these 5 days, we are involving a number of professionals to understand the approach to work is becoming more flexible, efficient, and sustainable while balancing with our personal lives.
Sounds interesting? Click here and sign up to Workspace Week!
Through a series of Instagram Live Talks, articles, webinars, interviews, and case studies featuring great architecture firms and design studios focused on workspace design, DesignWanted will provide a range of insights to study new and exciting ideas for the future of our working culture.
Who's involved?
Make sure not to miss our schedule of Instagram Live Talks and Webinars during Workspace Week:
Discover the anticipations and opinions of a number of designers, architects, and experts from a range of different sectors defining the future of workspaces.
Architecture firms:
Gensler
MVRDV
ARUP
SOM
Interior Architects
DEGW division of Lombardini22
Uribe Schwarzkopf
Olson Kundig
Interior design studios:
RAPT Studio
Bean Buro
Kelly A Robinson
Siren Design
balbek bureau
Jackdaw
Hello Wood
Studio Aisslinger
Digital work tools:
WeTransfer
DropBox
Brain.fm
Miro
Furniture brands:
Herman Miller
Buzzi Space
EQ3
Blu Dot
Pair
Jak Studio
Co-working spaces:
Second Home
The Coven
Copernico
And with the participation of the wayfinding experts from Applied, hot-desking app Nibol, innovative office design service Uneebo, and Milanese workspace consultancy Workitect.