Mobility design
X Shore launches the first floating Tesla
X Shore, with its latest model, the Eelex 800, is the forefront of a new wave of electric boats targeting the consumer market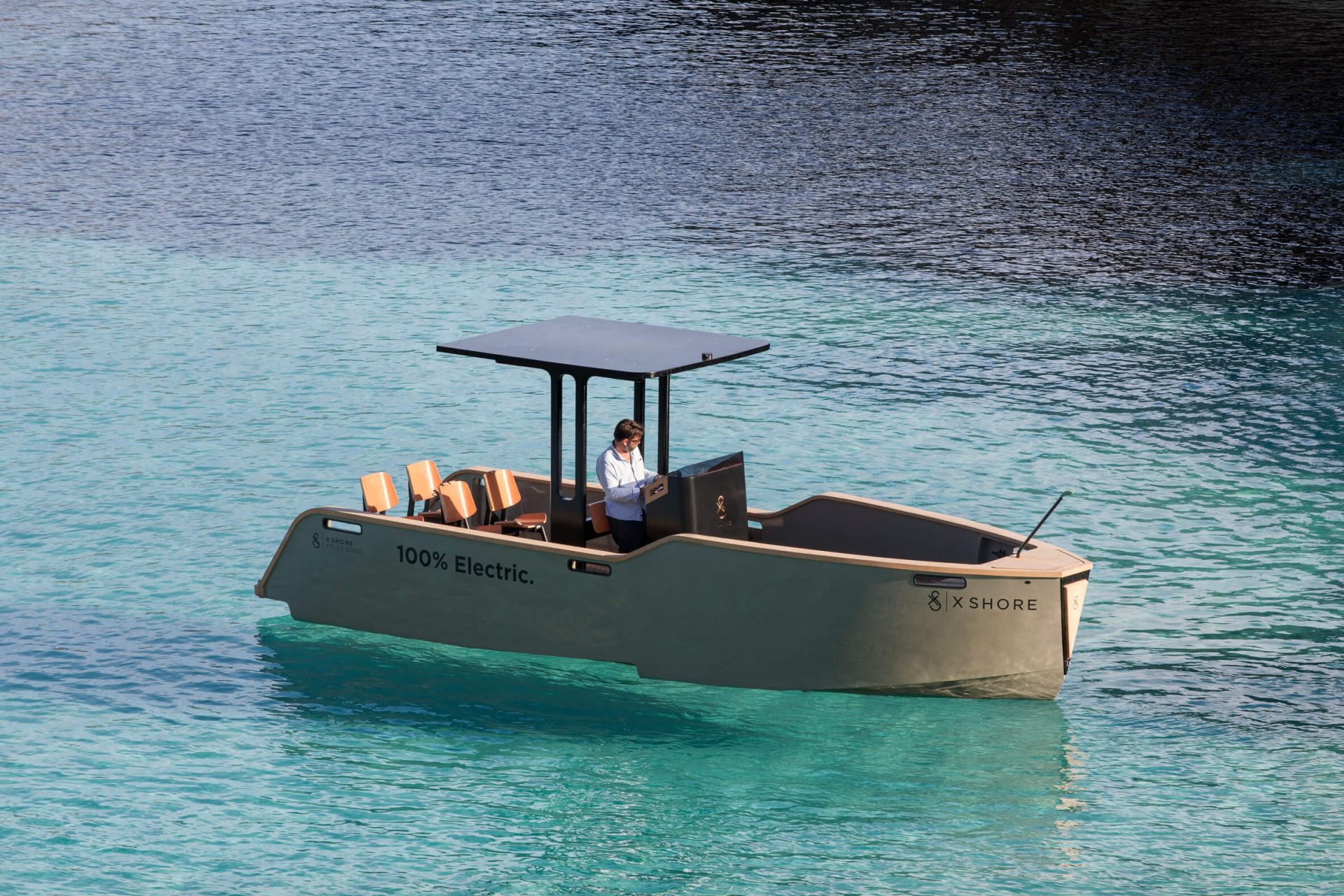 While most of the attention on travel-related pollution has focused on the roads and skies, X Shore points towards a 2019 report by the Swedish Meteorological and Hydrological Institute.
The report found that shipping between Swedish ports actually produces more greenhouse gases and carbon footprint than the Swedish domestic flights and over a quarter of the country's shipping emissions came from private boats. From this perspective, X Shore boats represent a step towards more sustainable sea travel. 
The Swedish company X Shore, founded by multi-disciplinary entrepreneur Konrad Bergström, has recently presented its latest creation: the X Shore Eelex 8000, a 100% electric propulsion boat, 8 meters long and 2.60 meters wide.
The boat is equipped with an electric motor that reaches 220 kW of maximum power thanks to two 60 kWh lithium-ion batteries.
With the ambition to bring sustainability to the marine industry, thanks to an innovative electric motor and the use of recycled materials, X Shore embraces the ancient tradition of maritime craftsmanship, abandoning fossil fuels: the boat is zero-emission and totally engine noise-free.
The Eelex's hull was developed together with the Chalmers University of Technology in Gothenburg to increase energy efficiency: it is specially designed to reduce energy use by approximately 35%. Moreover, the distinctive lightweight of the boat reduces air friction.
Its maximum speed, for an electric vehicle on the water, is remarkable: the top speed is 40 knots (74 km/h), however, a speed of 25 knots is recommended to keep cruising consistently for two hours. Going down to the maximum efficiency speed, the autonomy raises at 100 nautical miles (185 km) on a single charge.
Craftsmanship and both natural and recycled materials are implied in the production of X Shore boats. The Eelex model has a distinct silhouette with a high bow, a deck covered in cork and leather seats.
Noteworthy, the inspired Nordic style is combined with great attention to functionality: the boats are highly customizable, with a clever railing system that incorporates tables, chairs and sunbeds.
Will X Shore break the nautical market? Will it lead the yachting to electrification?
The road is still really long. The greatest hurdle is the absence of adequate infrastructure: in all harbors is easy to find electric charging stations, but they are not always suitable for rapid charging unless the ones for mega yacht.
The current price of the X Shore Eelex 8000 is around € 300,000, but the company's goal is to lower it trough mass production as soon as possible.