Technology
Human's new best friend: the XGO-Mini robot dog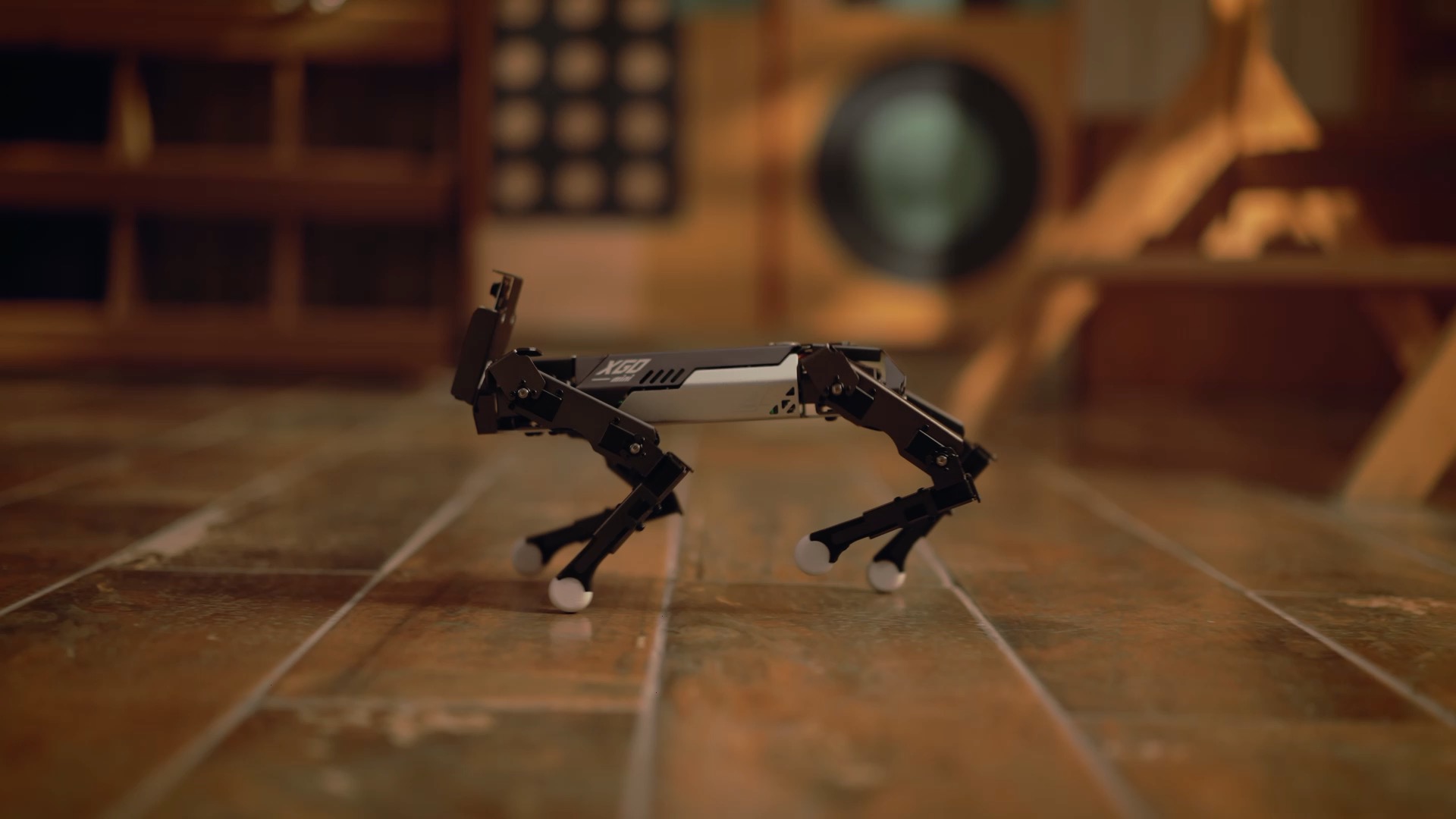 Active and agile, XGO-Mini is an advanced quadruped robot with 12 degrees of freedom that can interact with you via voice and image.
Luwu, a STEM education technology company and the creators of XGO-Mini, describe the device as an incredible full-motion robotic dog with the ability to hear, recognize and reply to users just like the real thing. This may seem over the top, but is it?
Thanks to advances in engineering and the potential AI can bring to a product, all the peculiarities of old sci-fi movies are fast becoming a reality. Anyways, the concept is nothing new—'dogbots' have been around since the 1990s when Sony introduced the iconic AIBO.
It's only more recently, since MIT spin-off Boston Dynamics unveiled its fleet of dog-like robots called Spot, that the idea has been gathering momentum and companies, such as Luwu, have dedicated themselves to products like XGO-Mini.
So, what sets XGO-Mini apart from Spot? Not a lot really except it's more compact—about the size of a desktop. Like Spot, the XGO-Mini has 12 degrees of freedom based on inverse kinematics. It acts, walks, and reacts like a dog, mimicking its motions, and is capable of movement on uneven terrain and extremely rough surfaces.
The joints of XGO-Mini are equipped with a bunch of sensors, DC motors, reduction gears and something called a 9-axis IMU (basically, a control circuit). The bottom line is the XGO-Mini is incredibly agile and can do a variety of things.
Want to discover more dog-like robots? Don't miss Spot on – Boston Dynamics is selling robots
With its unique bionic system, XGO-Mini can perform pretty much any dynamic movement you'd expect of a dog with limited training. That means don't expect any flips or special tricks but XGO-Mini can adapt to avoid obstacles by adjusting its height, which is pretty neat.
It features fully functional AI modules that can facilitate both entry- and advanced-level AI applications. The Al modules feature visual recognition, voice recognition, and gesture recognition, giving XGO-Mini the ability to hear, recognize and reply to users like a real dog. It also can track multiple colours, recognize QR codes, and remind you to put your mask on.
Ready to make friends with robots? Beware, they might not like you or get offended: LAYER has created a voice assistant with a happy (or sad) personality.
XGO-Mini comes as an assembled kit and a one-button design, so it's ready to be used right away with ease. With the Edge Computing Chip, AI can run on local systems and can be controlled without the internet and mobile, although there is an app included with the bot, which lets you easily control it.
What's more impressive, however, is that the XGO-Mini is open-source, meaning you can use the ROS (robot operating system) and Python AI system to program it yourself or use other people's programming. The little quadruped dog robot is currently raising support on Kickstarter if you want to chip in.