Architecture
XL-Muse 's black mirrors library offers a unique retail experience
With the mirrored floor displaying the arched bookshelves, visitors feel like they are in a tunnel of books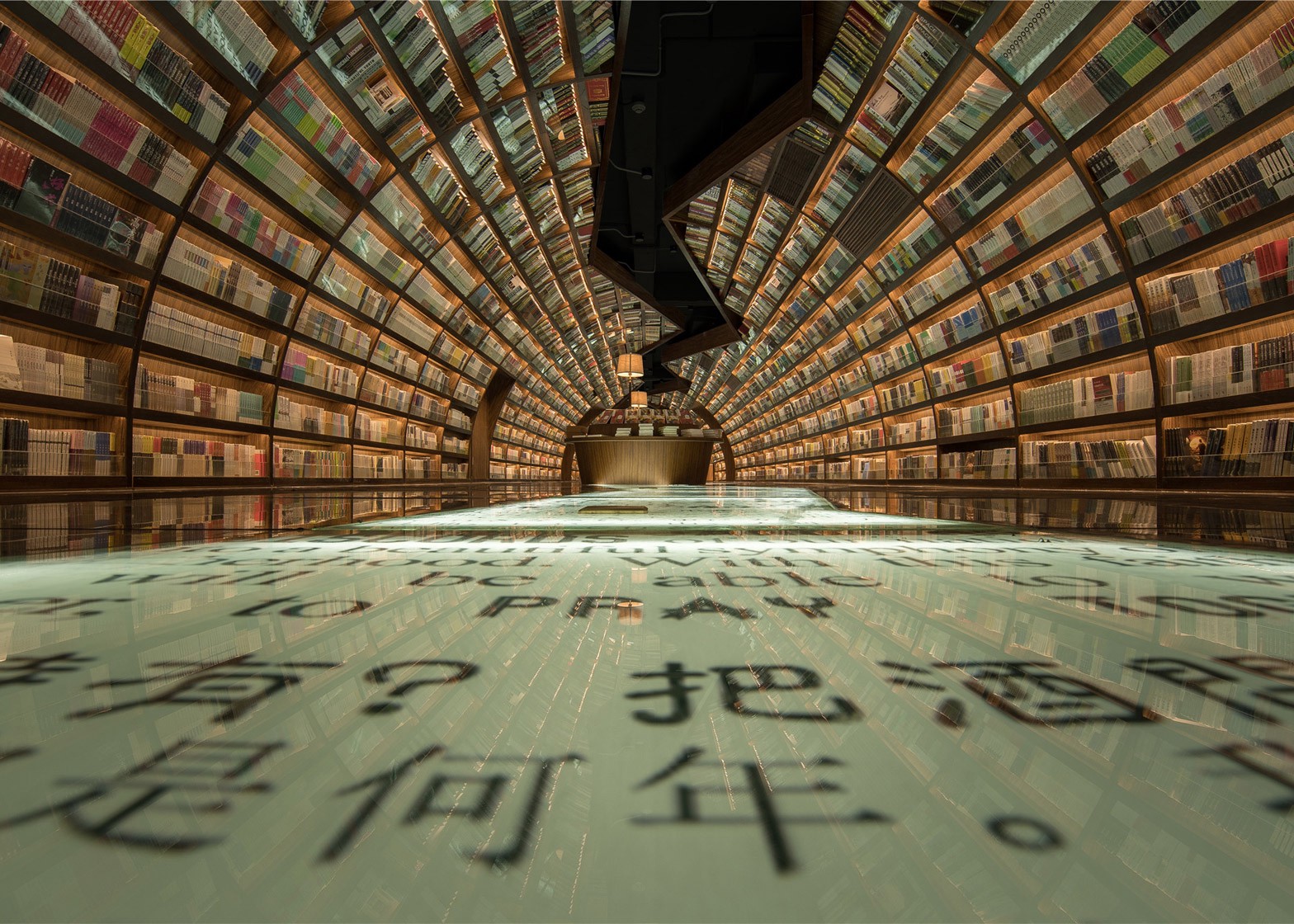 Shanghai-based architectural studio XL-Muse has unveiled its latest library project. The Chinese firm used black mirror flooring and arched bookshelves to create a spectacular "tunnel" illusion for its Zhongshuge bookshop project.
With the mirrored floor displaying the arched bookshelves, visitors feel like they are in a tunnel of books. This simple yet ingenious move has created an out-of-this-world mood for the Yangzhou Zhongshuge bookshop. The fact that the mirrors are black makes the effect even more dramatic.
XL-Muse got Inspiration from the Surroundings
The store's Zhen Yuan waterside location was a source of inspiration for XL-Muse.
"In the past, guided by water, many literati and poets visited and gathered here," they said. "[The bridges] used to be the guiding factor of culture and commerce, and they represent that the bookstore is the bond between humans and books at the same time."
Instead of meeting at the top, the concave shelving is separated by a gap that looks like a lightning bolt, which makes the space feel even out worldly.
Aside from the dramatic effect, the lightning bolt that is reflected on the black mirrored floor is intended to guide the visitors through their journey in the library.
A Magical Kids' Area
XL-Muse Library kids' area has a small village theme, which is also inspired by the surrounding province. The shelves in this area are in the form of small houses full of books.
Kids can wander through this "village of books" that makes finding their next book an adventure in itself. The ceiling of this area is painted to resemble a starry sky, which makes this area seem even more like a scene from a children's book.
With such a well-thought design, going to the library and picking a book becomes a much more appealing process to any child who gets to experience this space. An ingenious theme by XL-Muse that has definitely created a space that provides a unique retail experience for anyone visiting this library.