Design events
Zaha Hadid Architects' principal Patrik Schumacher on "parametricism and the coming cyberspace"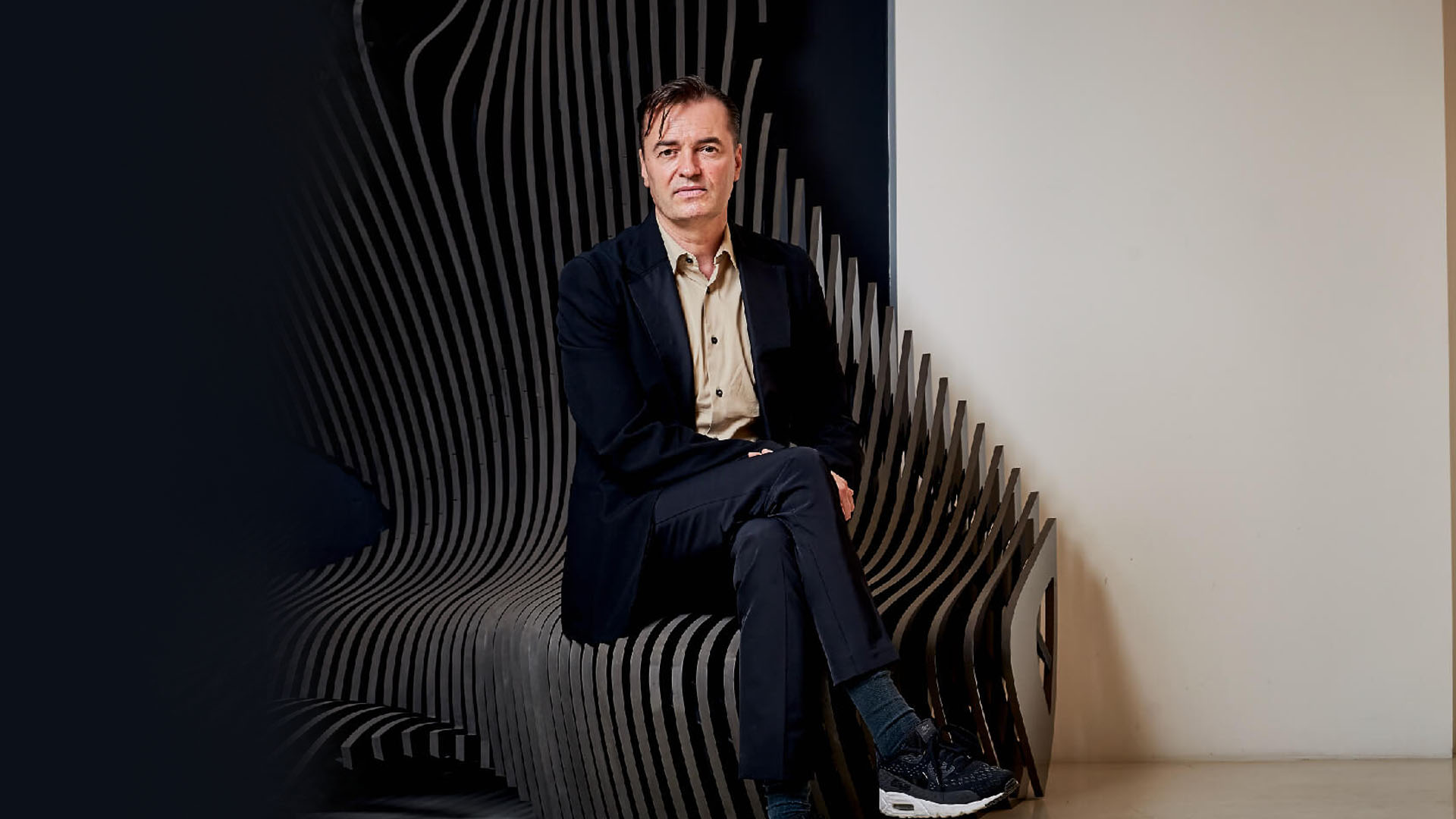 Weaving form and space within the structure of inventive buildings, Zaha Hadid Architects (ZHA) has been designing transformational projects for four decades. The Senior Designer and company director Patrik Schumacher shares his attitude towards architecture and design disciplines.
Based in London, creator of an ample projects repertoire worldwide developed, and well-known for its pure formal geometries and fluid lines, Zaha Hadid Architects (ZHA) has literally redefined 21st-century architecture. It is recognized as one of the world's most consistently inventive architectural studio, combining optimism for the future, connectivity and integration in generous public spaces for inside and outside.
Relying on 40-years-old research background, ZHA provides immersive spatial experiences and delivers practical solutions for the challenges of our era. Moreover, it blends digital design with sustainable construction practices, adopting a systemic approach in every project.
Fascinated by ZHA unique style and deserving values, DesignWanted took the chance to interview the Senior Designer and company director Patrik Schumacher, discovering more about his journey, his attitude towards architecture and design and his participation in the Business of Design Week.
What was your journey in architecture and design like? Which were your starting points?
Patrik Schumacher: "I fell in love with modern architecture and design as a teenager, especially with respect to the work of Mies van der Rohe. However, I first studied philosophy and mathematics before starting my studies in architecture. While I was still a student I joined Zaha Hadid's design studio in 1988, a choice I never had to regret."
About your design process and practice: what is your goal and how do you usually pursue it?
Patrik Schumacher: "My goal is to not just to create beautiful and original design works but to explicitly contribute to the development of architecture and the design disciplines via manifestos, both written and built.
This general ambition does not imply any focus on a particular building or product type, but in contrast is all encompassing. Architecture and the design disciplines can claim universal and exclusive competency with respect to the innovation of the built environment and the world of artifacts."
How well do you know the founder of Patrik Schumacher's firm? Don't miss our Design Icon series dedicated to Dame Zaha Mohammad Hadid.
What is your most important recent project at Zaha Hadid Architects? Can you describe it?
Patrik Schumacher: "One of ZHA's most important recent projects is the new airport in Beijing, Daxing. This building shows our design language on a new scale. Fluid, intuitive spaces, large spans, and ample daylight make this a very special spatial experience. The result is convincing, impressive, thrilling. I am proud about this."
Participating in the Business od Design Week, what is your perspective towards this year's theme?
Patrik Schumacher: "The theme is 'clarity in uncertain times'. I have thought long and hard about our current age – which I call the age of a global network-and-information society – and what challenges and opportunities our current era implies for architecture's progress. My answer has been, and remains, the epochal style of parametricism for all design disciplines. Parametricism also applies to web-design and the coming cyberspace."
Which are your current focuses, both among Zaha Hadid Architects and on a personal scale?
Patrik Schumacher: "ZHA is currently focussing its attention on Asia, and on China in particular. This is also the topic of my talk: Architecture for the New China. My current research focuses on the possibilities of cyberspace and interarticulation of real and virtual architectures."
After these challenging times, we have to rethink every aspect of our everyday life, but SOM has anticipated these changes with its innovative workspaces.