Architecture
Zecc Architects transformed this old garage into a striking steel home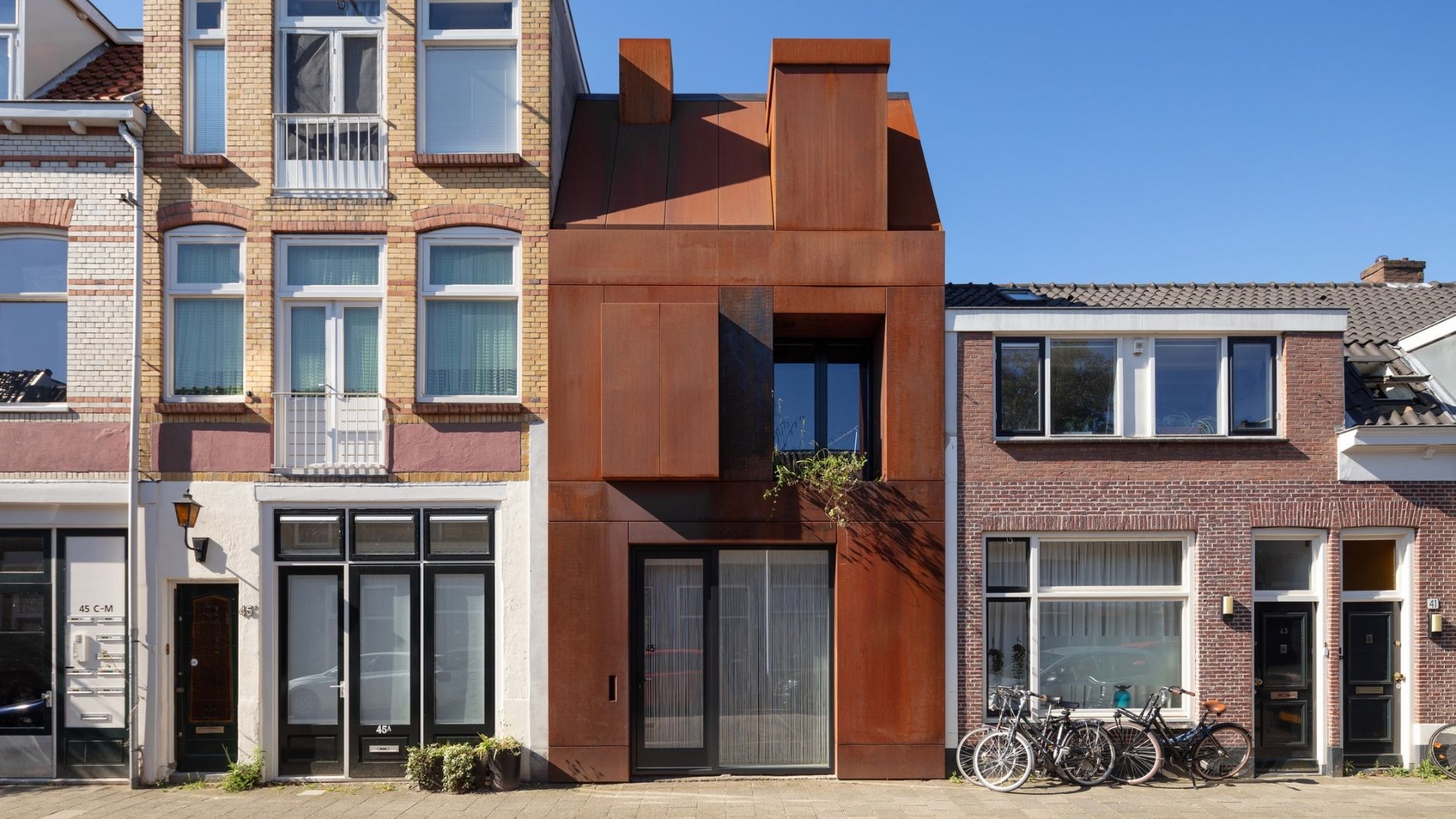 Steel Craft House is a self-build project in Utrecht designed by the Dutch Studio which converted an old garage into an artist's home with a Corten-steel facade.
Zecc Architecten and their clients, steel artist Roland Manders and designer Hanne Caspersen transformed an early 1900s garage into a 1,000-square-foot home.
Located in Utrecht, Netherlands, the building had previously been used as a storage space, an improvised stable for a greengrocer and finally a garage.
Now, the site has been expanded into a home for the design duo, keeping the ground-floor structure of the original building, as well as the garage door and the brick walls.
The studio's interventions include a new two-storey timber structure on top of the ground floor, chosen because of the durable nature of the material and because its light weight wouldn't put too much stress on the existing foundation.
Zecc architects also clad the facade of all three storeys in Corten steel, which is arguably the residential project's most striking feature.
"It contrasts with the brick of the neighbouring buildings whilst also in keeping with the archetypical Dutch brick when it comes to colour. Meanwhile, inside is a soft and bright interior made up of sculptural oak furniture."
A labour of love
Whilst Zecc Architecten drew up plans for the house, the project, which only occupies 95-square-metres, was completed by Manders and Caspersen over 10 years with the help of local craftsmen.
It's a labour of love illustrative of the homeowner—corten steel was chosen out of Manders' love for this material as a steel artist in Utrecht.