Design
10 women architects and designers you need to know
From Kelly Wearstler to Tanya Singh – it's time to shed light on the women in the industry who are repaving the landscape for future generations to follow!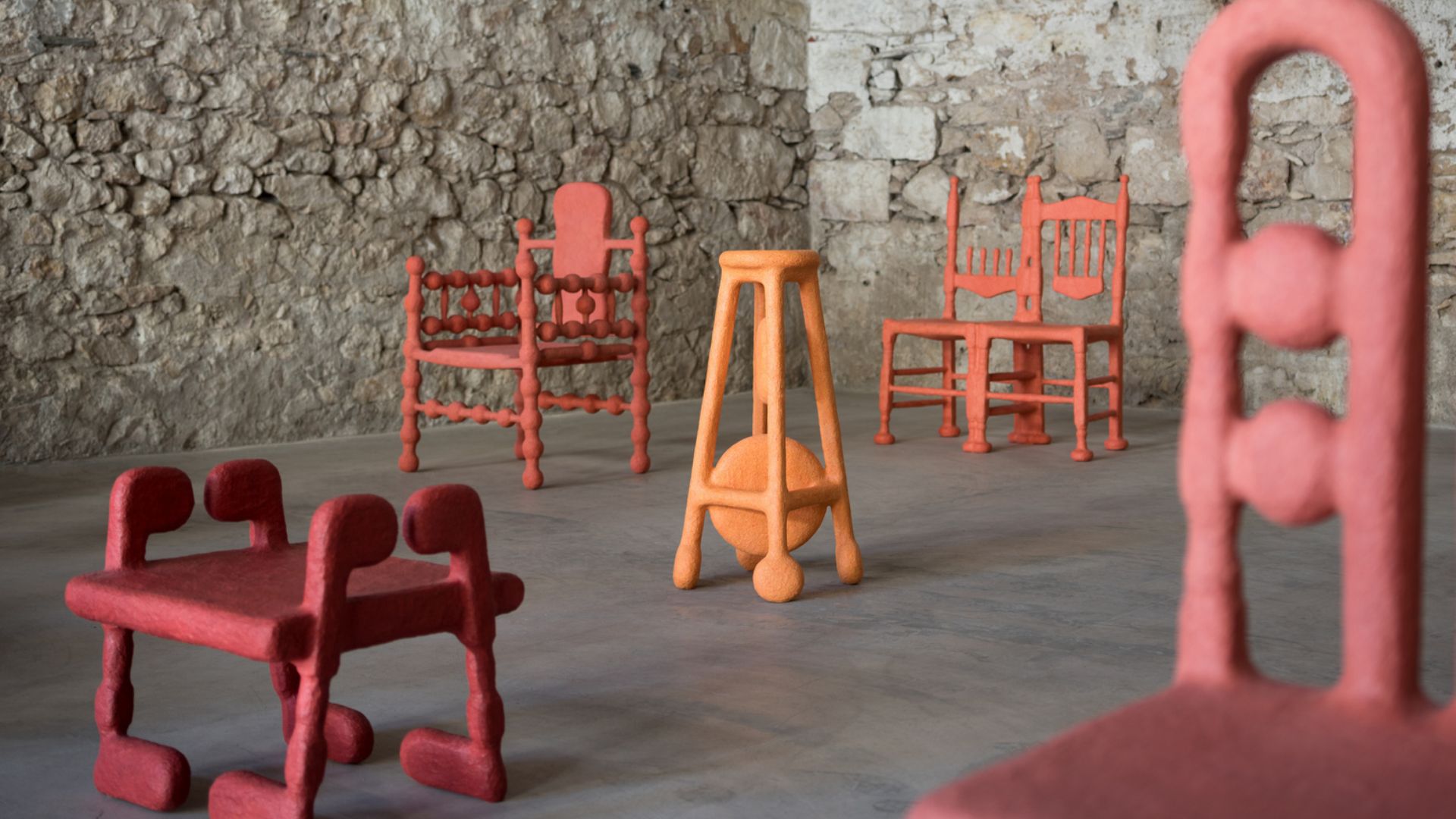 Superstars. Tastemakers. Entrepreneurs. Today there are endless women in the industry who everyone needs to be aware of. They're changing the architecture and design space with their vision and it's time to increase their visibility. From Kelly Wearstler to Adi Goodrich, Raffaella Mangiarotti, Osanna Visconti, Patricia Urquiola, Cecilie Manz, Anne Boysen, Tessa and Tara Sakhi, Polina Miliou and Tanya Singh – work by these women in architecture and design in particular is beautifully immersed in imagination and creativity and it's all you need. It's a place to look for ideas and simply get you started.
Want a daily dose of inspiration? Look no further and read on to know more about them and get a peek of their Instagram accounts that offer us an exciting window into their creative processes in an increasingly fast-paced world!
1. Kelly Wearstler
Seamlessly crafting multi-faceted and experiential residential, hospitality, commercial and retail environments as well as expansive collections of lifestyle product designs – Kelly Wearstler is an American designer with a multi-layered, stimulating sensory experience at the center of her approach.
Through an exploration of forms, color, materiality and an intuitive juxtaposition of contemporary and vintage, architectural and organic, graphic and instinctual – she curates a wealth of experiences into every single space.
With an innate belief that honoring history, location and architecture is imperative to pushing the boundaries and challenging the rules and with the demonstration of provocative concepts and expressive narratives signature to her extensive body of work – Wearstler is internationally recognized with distinctive design awards and numerous publications.
2. Adi Goodrich
Specializing in commercial interiors, large-scale set design, site-specific art installations and furniture design – Adi Goodrich is a Los Angeles-based spatial designer and the co-founder of Sing-Sing Studio.
Raised in a wood-shop alongside her father – an architectural restorer and antiques dealer – she fell in love with materiality and construction and the people who've mastered it at an unusually young age. She studied painting with the Chicago Imagists at School of the Art Institute of Chicago and La Sorbonne in Paris and went on to fabricate window displays for Barneys New York and Anthropologie before embarking on a decade-long career in set design for films and commercials.
Truly believing that good design has the power to enhance peoples' daily lives – Goodrich's obsession with color, materiality and intriguing storytelling leads her to build brilliantly bright, new worlds for the cities she loves.
3. Raffaella Mangiarotti
An architect and designer living and working in Milan – Raffaella Mangiarotti graduated in architecture, with a PhD in environmental design.
A researcher in Politecnico di Milano, she further co-founded Deepdesign to create innovative and mass produced products. She then went on to establish Raffaella Mangiarotti Studio where she skillfully specializes in furniture design, art direction, showrooms and exhibition stands – designing for brands at international level.
Some of her products are exhibited in museums and are part of permanent collections such as MoMA and recognized with the most important international awards. In 2017, 2018, 2021 and 2022 she was appointed Ambassador of Italian Design in the world.
4. Osanna Visconti
With her attention focused on objects and furnishings – Osanna Visconti studied at Accademia della Moda e del Gioiello, apprenticed under the goldsmith Teresa Schwendt in Rome.
During her childhood – Osanna and her sister would play with pieces of art crafted for their mother by Lucio Fontana, Mario Ceroli and Arnaldo Pomodoro. It could be said that everything she fabricates today is inspired by these cherished memories.
From dining tables to stools, lamps, bowls and jewelry – each of her designs is modeled by hand from wax, which is then fused in an art foundry in bronze utilizing the lost-wax casting process, one of the oldest known metal-forming techniques dating back 6,000 years. Visconti charts her creative path through all dimensions, from the definitively small to the infinitely large – weaving her own eclectic universe as she goes.
5. Patricia Urquiola
Originally from Oviedo, Spain – Patricia Urquiola studied in Politecnico di Milano where she graduated under the mentorship of Achille Castiglioni and then went on to co-found Studio Urquiola.
Starting each project by building an empathic connection with the user – she harmoniously creates links between craftsmanship and industrial research, heritage and and technology as well as drives companies she works with to upcycle waste material and tries to re-image entire processes leading them to change, evolution and innovation.
Along with being an ambassador of the Milan Expo in 2015, teaching at Domus Academy and Harvard University as well as giving talks at countless cultural events including Design Shanghai – Urquiola is part of the advisory board of the Politecnico di Milano and the Triennale di Milano, the Creative Director of Cassina and works with important Italian and international design companies from Alessi to Louis Vuitton. Her work is additionally exhibited in art and design museums across the world such as MoMA and she's won endless international prizes and awards.
6. Cecilie Manz
After graduating from Royal Danish Academy of Fine Arts – The School of Design including studies at the University of Art and Design in Helsinki – Denmark-born Cecilie Manz found her own studio in Copenhagen where she works with design of industrial manufactured products, experimental prototypes and sculptural one-offs.
Working towards a pure, functional and aesthetic object with a deeply thoughtful innovative approach and a keen eye for detail – her design philosophy is effortlessly anchored in quality, functionality and simplicity. Timeless, modern and blending classic design principles with contemporary sensibilities – she strives to create pieces that are environmentally friendly and socially responsible where beauty and sustainability can go hand in hand.
Along with working with Fritz Hansen, Bang & Olufsen and more – Manz is further a recipient of endless awards.
7. Anne Boysen
With a MA in Architecture, Danish architect, designer, artist and founder of her own studio – Anne Boysen's passion is to create magic with an essence that touches people and invites interaction.
Through her one-of-a-kind designs and spatial storytelling, she shapes the world the same way she perceives it – with immediacy, intuition and contemplation. Transforming complexity into simplistic playful design – her aim is to tailor aesthetic experiences that go far beyond form and function and invite a deeper understanding of life by inspiring a sensory awareness of beauty and fun.
A consummate aesthete who loves working across materials and media with a commitment to quality and detail – Boysen has received several awards.
8. Tessa and Tara Sakhi
Based in Venice and Beirut, Lebanese-Polish sisters Tessa and Tara Sakhi found T Sakhi – a multidisciplinary architecture and design studio.
Ranging from small-scale architecture, urban public installations, commercial and residential interior design, collectible objects and scenography – their projects are diverse, playful and interactive. They place social interaction at the core of their practice along with sustainability by recuperating waste materials and recycling them to achieve new forms, shapes and textures. By collaborating with creatives from diverse cultures, they're encouraging craftsmanship and innovation.
Their work is additionally exhibited as well as donated to support several NGOs. They hold lectures and workshops with universities, participate in talks and conferences and their projects have been nominated for awards as well as highly published in magazines and online platforms across the globe.
9. Polina Miliou
Working between Athens and Los Angeles – Polina Miliou is a designer and sculptor who studied Architecture Engineering in National Technical University of Athens and has worked in various design studios in Los Angeles.
Crafting handmade furniture that embraces color, spontaneity and gestural expression – she often subverts and upcycles humble materials such as paper, expanded polystyrene foam and found objects, transforming them into functional art pieces. In her recent work she revisited and adapted traditional furniture by twisting their existing character into playful, monolithic shapes that project forms of primitivism and anonymous art and architecture.
In 2020, Miliou participated in Sundance Film Festival as a production designer and in 2022 she had her debut solo exhibition at Carwan Gallery in Athens.
10. Tanya Singh
Based in Mumbai and Milan, shuttling between the two cities with regular diversions to discover the new – Tanya Singh received a degree in Interior Architecture from the Rhode Island School of Design following her foundation in Design at the Chelsea College of Art & Design.
Following a series of independent and collaborative projects – she found her design practice with projects ranging in scale from furniture to commercial and residential spaces. Her alluring work crystallizes around a strong sense of material, an obsession for detail and the study of light. Together, these form the bedrock and individuality of each project. Her spaces further embrace timelessness. They possess a palpable energy created through the interplay of lines, compositions and the juxtaposition of old, new and unexpected objects.
The spirit of each project by Singh embodying a cross-cultural design sensibility and a strong emphasis on craftsmanship is shaped by the traditional ethos of building architectural and physical study models by hand – a process inculcated during her education at RISD.