Home decor
The 2ORDE desk organiser makes working from home easy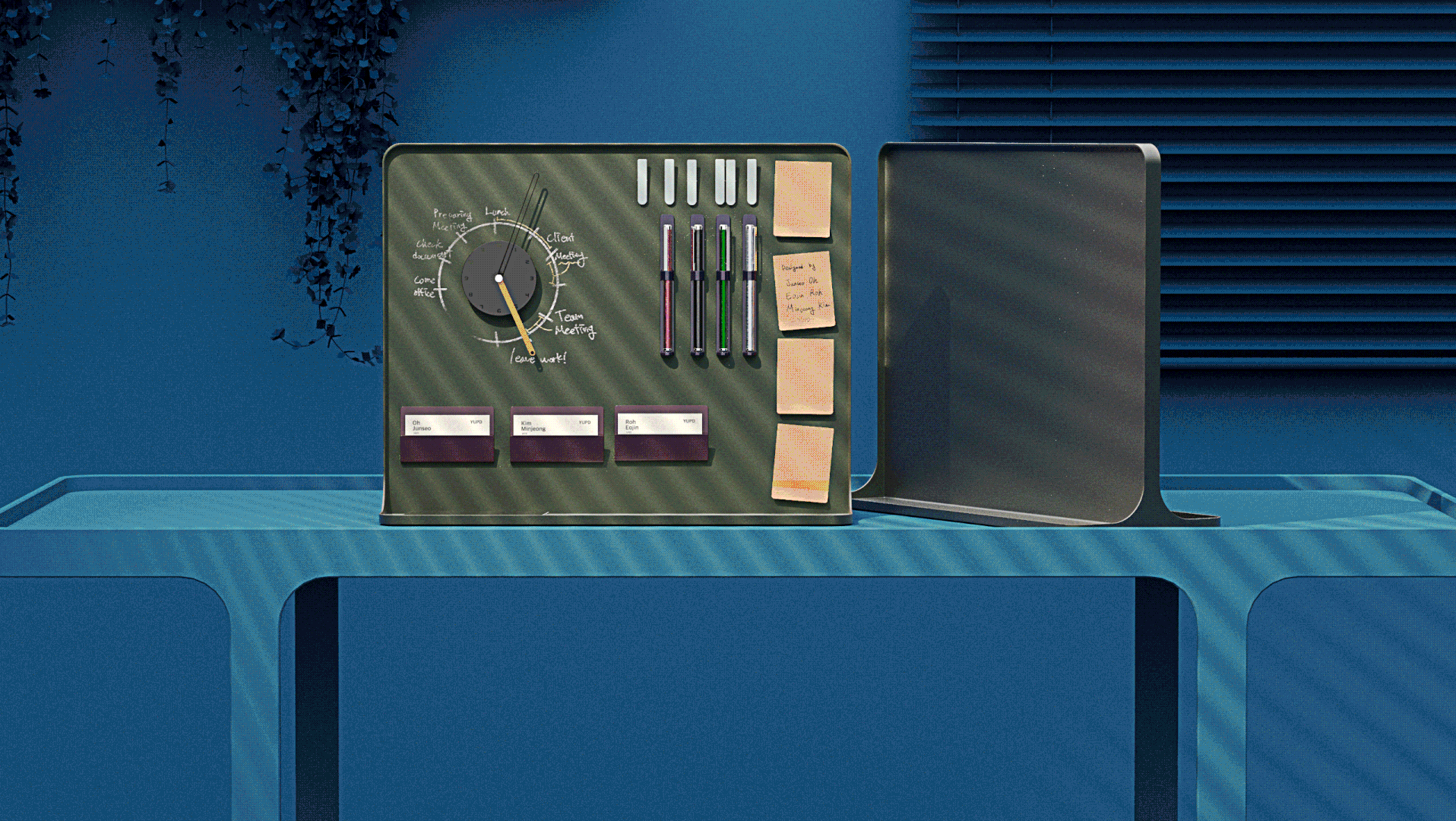 2ORDE is designed to create a desk environment out of any surface and give uniformity to every workspace.
The concept of home working has grown in popularity since the pandemic and despite more and more workplaces opening up, people are still choosing to split their time between home and the office.
The problem is, although home working might be here to stay, not everyone has the luxury of creating the ulitmate work from home setup. Small flats, large families and a lack of funds are all valid reasons for taking zoom calls from your bed (even though we know that it's not good for you).
To help alleviate these problems, a group of designers has come up with 2ORDE, the ultimate desk organizer and an all-in-one accessory for making #WFH a hell of a lot easier.
Discover more about products for the office space, check out From textile waste to acoustic panels—BAUX upcycles polyester and creates sound insulation.
Sporting a clean and minimal aesthetic, the 2ORDE is designed to create an instant desk out of any flat surface. Its design is incredibly simple, incorporating a stable notice board and a bunch of accessories for planning your day and keeping all of your stuff in one place.
No office space would be complete without Post-It notes, so of course, the team behind 2ORDE has designed some of those too. The organiser comes with a set of colourful sticky notes that are completely reusable. According to the designers, it's possible to erase scribbles and lists no matter what type of pen you use – this design is just a concept right now though, and there is no specification on what universal ink-resistant material is being employed here.
Other accessories include cardholders for keeping your business cards safe and a bunch of pegs to keep all those other bits of paper and important bits from cluttering up your desk. There's also a minimal wall clock, which the design team imagines users writing their schedule around to keep an eye on their day.
All of these accessories are magnetic and conveniently fasten to a section of the board, leaving the rest of it clear for you to make other notes or lists using chalk. Now there's no excuse not to be organised.
The concept of smart working has grown in popularity since the pandemic, yet the question remains: What is the office actually for?