Design
The intellectual, colorful and multifaceted work of Adam Nathaniel Furman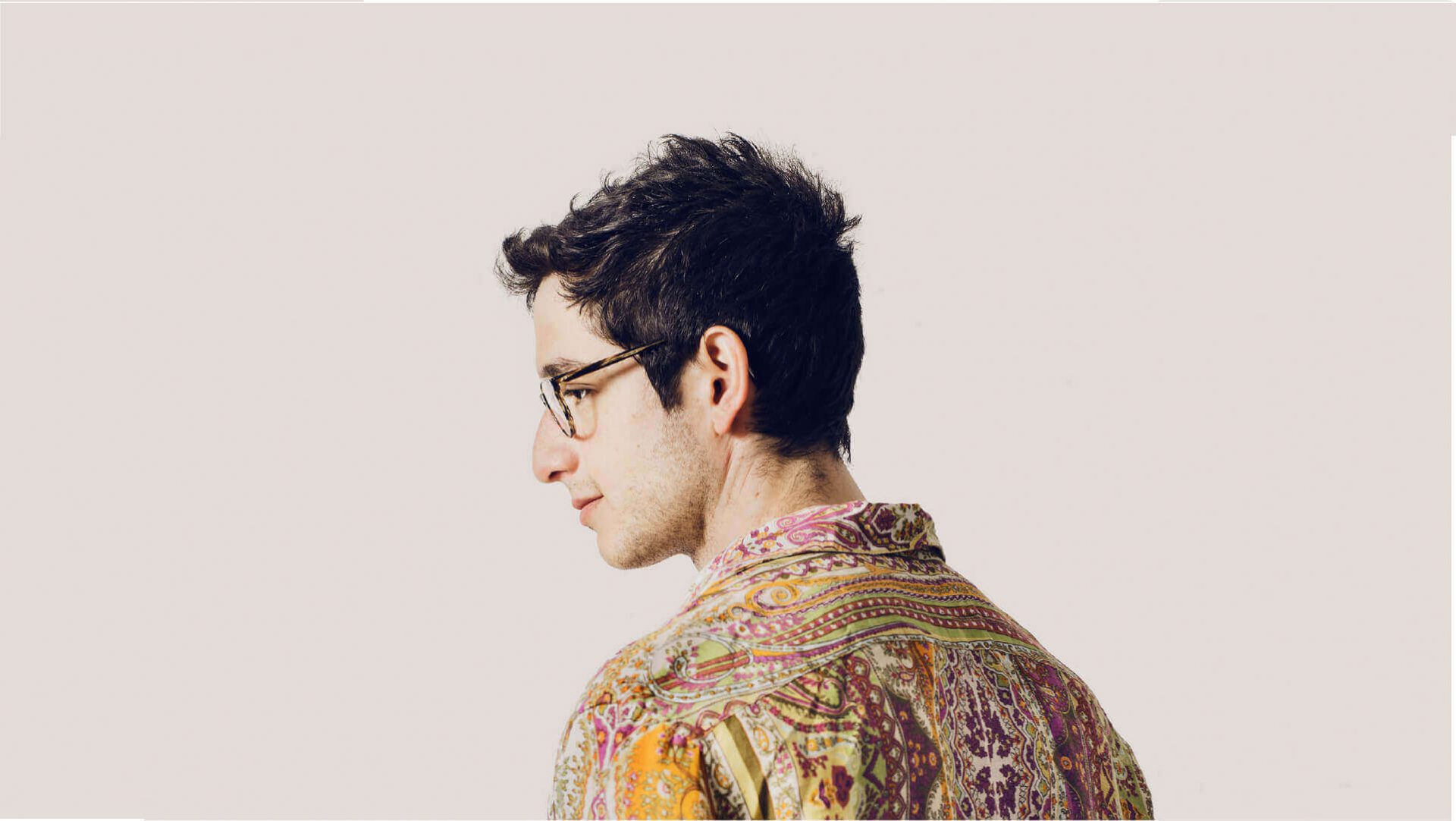 London-based artist and designer Adam Nathaniel Furman brings equal parts pleasure, joy, reflection, and depth through his beautiful and cheeky designs.
Lively and defiant, intellectual and ironic, eclectic and multifaceted, these are few of the words that describe Adam Nathaniel Furman. Londoner by birth, of Argentinian, Japanese and Israeli descent, this young artist and designer creates incredible designs through a multimedia approach that mixes abundance, color, and joy with a rational and critical stance on current issues.
His vibrant and colorful background is part of his inspiration and through it, he crosses over from one culture to another creating his unique psychedelic universe of multiple shapes, colors, and emotions where past, present, and future meet and merge into a world of endless possibilities where new forms of aesthetic freedom are achieved.
Adam Nathaniel Furman's mission is to fight for a world that is free, open, beautiful, intellectual, and overflowing with love and does so through design. His work is always approachable, usually adorable, often mischievous but always passionate and distinguishable by its colors, graphics, and embodiment of cultural references. Above all, his body of work is a messenger of happiness, pleasure, and energy, something that can only be described as a beautiful ode to freedom and passion.
Who is Adam Nathaniel Furman? How did your journey in design begin?
Adam Nathaniel Furman: "My background is in architecture, which I studied, taught and worked in for many years, studying and teaching at the AA, running a studio at Central St Martins, and working at OMA Rotterdam, for Farrells, and for Ron Arad. While doing this I was always pursuing my interests in fine art and design on the "side", building up a portfolio of writing, film-making, products, interiors, curating, and sculptures.
In terms of my personal background, my family is quite mixed, and I was lucky enough to experience Japan, Israel, and Argentina a lot when I was growing up, with their cultures, languages, and atmospheres inspiring me no end, and then growing up in London, this mad, glorious city, as a queer and rebellious kid in the 90s, was -to say the least – an empowering and liberating journey, that together with my background, set me up with a healthy dose of self-belief and skepticism when I went into the design and architecture world."
Why focus on art, architecture, and design?
Adam Nathaniel Furman: "I was obsessed with architecture and design since I was a little kid. I don't know why but THINGS, and PLACES and BUILDINGS, always held, and still hold, a kind of magical power for me, they are pure vessels of identity and culture. Perhaps I find them more relatable and reliable than people. I was a terrible student at school, but I was okay at drawing and making, I really enjoyed using my hands and representing things, it made me feel in control and strong in environments that often involved rejection, abuse, and bullying, so over time I became quite good at it.
By the end of school, my passion for design and my retreat into making and drawing and painting meant that I was primed for moving into a life in the design world, which was also a place where I felt I could express what I was feeling, my thoughts and identity and ideas, in a way that was more intimate, immediate, intuitive, and would reach people more directly than through any other career.
Being a queer kid from a mixed and Jewish background took some time to accept myself, let alone for others too, but in design, it's like a superpower, all that mixiness, and mess, and confusion, becomes a jet-fuel of inspiration, a way to approach aesthetics that looks for unity in mess, joy in loneliness, beauty in superficiality, tradition in loss, depth in absence, I found that my experience of the world, which in many aspects of life was a hindrance, when translated into materials and aesthetics was something that could actually bring people a lot of joy, and a modicum of thought, and that is very much what I do with my work, and what I would like to continue to do."
Your work is very colorful, joyous and often reflects your background, heritage, and cultures that surround you. Can you tell us what is your creative process, from the ideation to the final release?
Adam Nathaniel Furman: "My creative process is pretty traditional. Initially, I will read up as much as I can about the project, do some research, and then have a go at drawing out initial ideas. I then tend to switch to text to try and write out some poetic ideas and thoughts, and then take a break for a while, do some other things to let the ingredients cook in my head for a little bit, and then at some point, suddenly -sometimes a few days later- an idea will start pressing itself on me, demanding my attention, and pushing me to draw it out, and this will usually be a sign (like the ping of the oven timer) that the cooking of the idea is done, the ingredients have come together to make a nice dish, and I begin the process of fleshing it out first in more detailed hand drawings, then models (if it's 3 dimensional) and then on the computer.
Sometimes this process goes backward and forward between text, hand drawings, computer, and model many many times, while on other occasions it only happens once… I never know why. Sometimes a very complicated large project will just make sense and work out very quickly, whereas on other occasions the smallest of objects can take endless revisions and redesigns to get right. Neither fast nor slow is better, both are just as enjoyable, things just take the time they need."
What message do you want to convey through your work?
Adam Nathaniel Furman: "There is a kind of "fuck you joy" to my work, a sense of ebullient pleasure in the world and all of its sensual possibilities that revels in the delight of visual and tactile stimulation in a way that is affirmative, that is celebratory of our bodies, our eyes, our imaginations, and our instincts.
I intend my work to convey a message of aesthetic freedom that is in some way liberating to those of non-conforming identities, as well as a message of the positive power of exuberant expression that might inspire all of those who feel they would like to create work of their own that embodies their unique disposition in an unapologetic, proud, loud, and beautiful way…"
You describe your most recent interior design project, Nagatacho, as an intensely crafted manifesto for an architecture that luxuriates in a hyper-aestheticized celebration of the senses, and of every-day domestic life. Can you tell us what was the process and the inspiration behind it?
Adam Nathaniel Furman: "It was a great example of a client that came to me after having seen my body of work and wanted something that was sensual and joyous in textures, materiality, and colour. This sometimes happens, when I did the first design for them, their feedback was that it was "too tame"!
So they ended up pushing me, and forcing me to go further down the road of Gesamtkunstwerk than I had ever done before, and as the design process went on, we ended up having so much fun together, even developing our own way of speaking about the project that was a language of tastes and food, tangy orange, zesty lemon, sweet icing, we started calling it the bubble-gum flat, and then – because of the kitchen – the "Watermelon Apartment", it was an incredibly fun process, and only really possible because of the long timeframe, in which the main focus was not a fast turnaround, but the desire to get absolutely everything, even the tiniest little detail, absolutely 100% perfect and fitting within the overall scheme."
Which designers/architects are you inspired or influenced by? What other fields and inputs outside of the design world provide you inspiration?
Adam Nathaniel Furman: "I am very inspired by the worlds that writers create in their literature, I love to sink into a book and dissolve into imagining the places and people that are being conjured up, particularly Balzac, Dostoevsky, and Proust, as well as writers who inspire through their thoughts and ruminations like Jaqueline Lichtenstein, Svetlana Boym and Olivia Laing. In terms of architects and designers, I love so many, it's hard to just pick a few! If pushed, I would have to say Gio Ponti, William Morris, Keith Haring, Michelangelo, Le Corbusier, Aubrey Beardsley, and Fornasetti."
Unlimited budget, unlimited resources: what is the project that you would develop? What would it look like?
Adam Nathaniel Furman: "I've already designed it, I would most definitely like to build the Democratic Monument, or something very similar! One day…"
What is the next step for Adam Nathaniel Furman?
Adam Nathaniel Furman: "Some exciting things! I am making a rug collection called "Mediterranean" for Floor Story, a collection of joinery handles called "Symbols" for Sward Hardware, a collection of furniture for De Rosso, a ceramic up/downlighter for Grizedale Arts, and a series of giant public sculptures from croydon, so lots of nice things happening…"
If you are curious to know more about designers with a unique point of view, don't miss Interview with César Bejarano – "I am the Antipop; the man you cannot stop".