Lighting design
Introducing an invisible lighting system available at a touch
Adaptive System interprets hot trends for home & living, as in 2024 the global smart home market is expected to reach $151.38 billion while the market segment for lighting control hits $26.68 billion, both growing yearly above 10% (CAGR)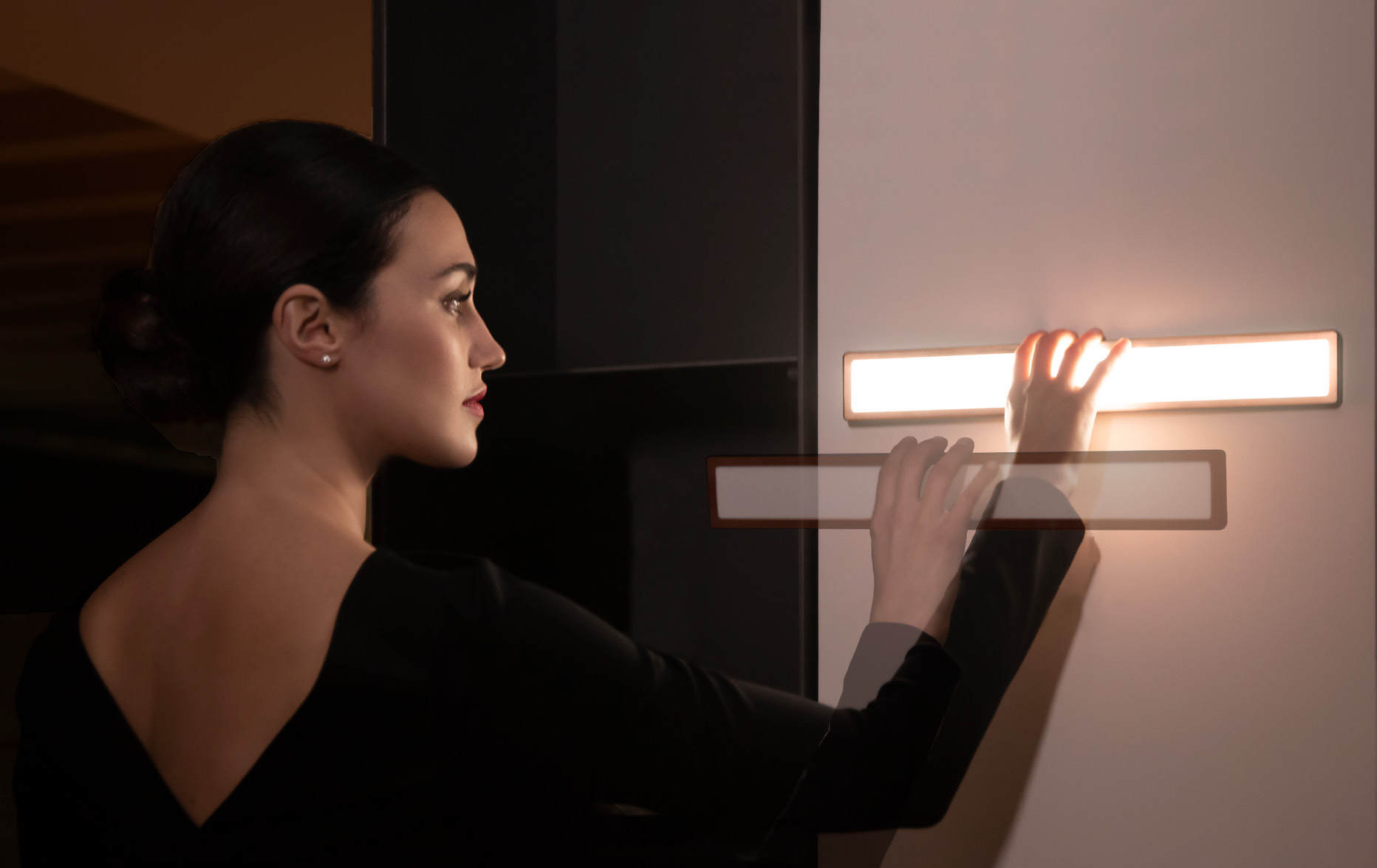 Lighting Your Movement is an Italian company transforming the traditional way we distribute electricity within architectural and interior spaces. Adaptive System is their smart and innovative illumination system with hidden power spots integrated in the house walls.
Users can easily grab, move and attach light sources around the apartment without worrying about cables or replacing batteries.
The Adaptive lighting system will influence and transform the conventional interior design experience as it simplifies the existing concept of illumination.
The "power spots" are installed inside walls to provide wireless electricity. Indicated by small lights, they guide the user showing where the mobile lighting devices can be placed and activated.
The lamp automatically turns on once it's placed near the light indicator. The "power-spots" can also be used as a wireless charging point for mobile phones by placing it in a holder against the wall.
Smart homes are revolutionizing the way we interact and control every object around us today. Adaptive Lighting is a preferred sustainable choice today as it promotes energy efficiency.
This is achieved as the "power spots" in a particular room can be activated only when it is required. The new lamp collection by Lighting Your Movement is called Antares. Equipped with fifth generation OLED sources by LG, these lighting devices have the closest spectral power distribution to natural light.