Furniture design
Getting lost in the purity of Scandinavian design with Anderssen & Voll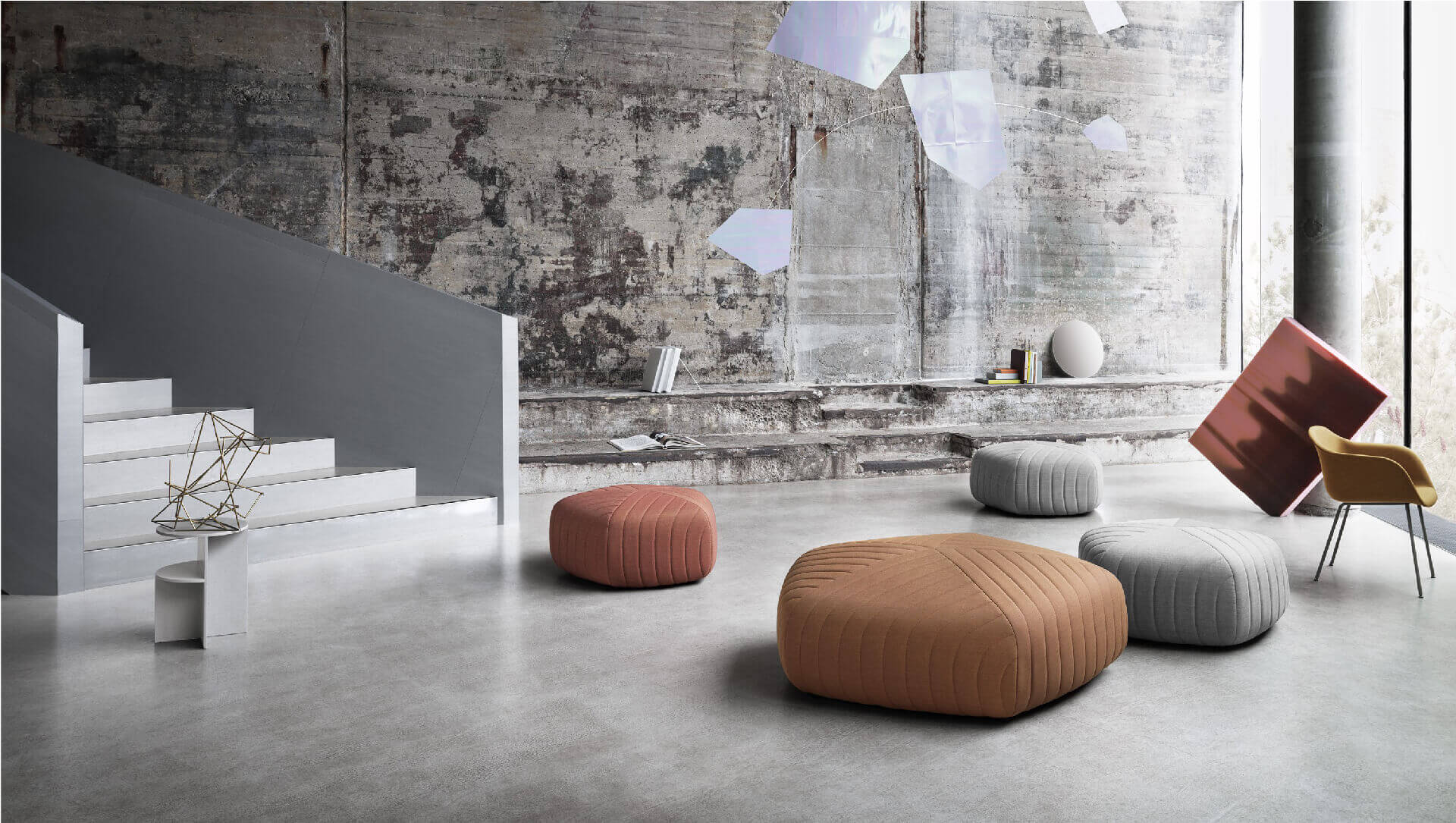 Created by Torbjørn Anderssen and Espen Voll, Oslo-based studio Anderssen & Voll creates beautifully designed domestic objects that last a lifetime.
Founded in 2009 by Norwegian creative duo Torbjørn Anderssen and Espen Voll, Anderssen & Voll is an Oslo-based studio working across various design fields with a special focus on domestic objects. Their pragmatic approach, Scandinavian aesthetics, and attention to function allow them to create beautiful products that last a lifetime.
Their aim to always create something new while being receptive to cultural and market influences is what makes them unique and the best representatives of modern Scandinavian design. It is no surprise the talented duo has been named Norwegian and Scandinavian Designers of the Year, and their work has been recognized with numerous international awards, including the Red Dot Award, IF Award, and the Wallpaper Award to name a few.
Delighted by the simplicity of form, pure design, and the beautiful colors that characterize their work, DesignWanted interviewed Torbjørn Anderssen and Espen Voll to find out more about their studio, creative process, and what is next for the dynamic duo.
Who are Torbjørn Anderssen and Espen Voll? How did the journey for Anderssen & Voll begin?
Torbjørn Anderssen and Espen Voll: "Anderssen & Voll Design Office formally started in 2009 but we had already worked together since 2000. In the years 2000 till 2009 we were both part of the design group Norway Says. This group started out as a group of 5 individual Norwegian designers fresh from art schools in Bergen and Oslo.
During a 3 year period, the group traveled the major design fairs in Europe exhibiting their own design prototypes. From 2003 Norway Says became a 3 man strong company building a portfolio with several Scandinavian clients. In 2009 the company split up but Torbjørn and Espen decided to go on as Anderssen & Voll."
Why Anderssen & Voll, why focusing on domestic objects and various fields of design?
Torbjørn Anderssen and Espen Voll: "To create something that does not yet exist is an idea as intriguing as it is seemingly impossible. It is a strong driver for our studio. Our background training as furniture designers led the way to domestic design. New fields of design have come gradually simply by clients interested in our work as we've been much more led by occurring opportunities as by long term strategies.
The reason for Torbjørn starting his design education was the notion of design as a profession where you could be finished with something completely and get physical proof of all the time and effort you'd put into your work. The reason for following this path onto the profession is of course more complex – the deeper you get into a subject the more interesting it becomes."
Would you spend the night in a Scandinavian style hotel? If you would love to, discover the Bellhop Hotel.
Torbjørn Anderssen and Espen Voll: "Today Torbjørn simply finds a lot of joy in designing. Torbjørn has been working together with Espen Voll for 20 years. It's like wearing an old pair of shoes with a pebble in one of them – as we are comfortable in working together but rarely agree on anything initially.
Espen started out studying architecture but soon found himself only wanting to sketch the interior products. Finally, he dropped out with the complexity of architecture and got lost in the simple purity of designing and building your own innovations."
Your studio presents a variety of projects from furniture to home accessories and many other projects. Which are the main values, core concepts or style inclinations that, above all, will always represent the Anderssen & Voll?
Torbjørn Anderssen and Espen Voll: "We do not think we have any style inclinations. Every project is unique and is a result of learning to know our clients and being able to collaborate with them.
We represent many different brands but we like to think that every project and product only could be born due to the significant bond between us and the client. We do strive for this to happen."
As a Scandinavian design studio, which designers are you inspired or influenced by? What other fields and inputs outside of the design world provide you inspiration?
Torbjørn Anderssen and Espen Voll: "We were in the beginning around 2000 very much inspired by the revival of the Scandinavian Design era. Typically led by designers like Jasper Morrison. Of course we will always look to the great masters like Achille Castiglioni, Vico Magistretti, and Poul Kjærholm.
Today we often find inspiration based on what projects we are involved in. The most important part of a process is actually getting started. Anything could be inspirational and we don't really go out of our way or do something particular to get inspired.
To make an example: if we are designing a new blanket, for instance, a texture on a wall, a part of a facade or a detailing on the clothes of a passing girl could inform the idea of the new blanket. If we weren't in the process of designing a blanket we probably wouldn't recognize that particular texture or clothing detailing as important at all. We'd probably have no conscious memory of it. We never wait for inspiration."
Having worked with companies like Muuto, Hem, Magis, and Nedre Foss, what are the main trends & future directions within furniture design, and what do you think of them?
Torbjørn Anderssen and Espen Voll: "There is a growing need of accountability regarding materials and manufacturing process that is indeed very welcome.
This also means that the parameters of sustainability are moving from a manufacturing level to a design level. In terms of aesthetics and objects as lifestyle tools, there seems to be an appetite for «The Nordic». Lots of opportunities for Nordic designers."
Continuously creating projects for different clients while using a wide variety of materials, what is the next step for Anderssen & Voll?
Torbjørn Anderssen and Espen Voll: "We are basically solidifying our existing collaborations with partners in especially Denmark and Italy. It is far less stressful than things used to be. We feel a greater sense of freedom in our work. We feel we have more time to make and remake.
We are also very slowly and organically growing our «home brand» Nedre Foss, bringing in several external designers we admire to interpret the brand values of Nedre Foss: the notion of the Century Product + what we refer to as Sculptural Utility or Bruksskulptur as we'd say in Norwegian.
By this, we mean objects that will serve you for at least 100 years, and where the sculptural qualities on one side and the utility aspect on the other, are equal parts of the function."
Simple lines and a purity design are also the features that characterize the stylet of SOKOLOVA Design Studio.