Furniture design
The iconic antoniolupi unveiled their latest products at ISH, in Frankfurt
For over seventy years, antoniolupi has been at the forefront of design, offering a precise style that is elegant in its minimalism and essential in its technological perfection
antoniolupi's origin dates back to 1950 in Fucecchio, a town in the province of Florence, where a small workshop specialized in processing glass for furnishings was established. In just 10 years, the founder Antonio Lupi transformed the workshop into an industrial reality.
Their products are full of iconic and functional objects that are absorbed by the walls or ceiling to maximize space and personalize the area. The company produces all their products to order and has no warehouse stock. They are 100% made in Italy, and their success is a testament to their passion and hard work.
At the recently concluded ISH fair in Frankfurt, the company presented six collections.
Anima Liquida by Giorgio Rava
Complementing the Anima Liquida collection of sinks and surfaces, designed by Giorgio Rava, the brand presented Anima Liquida Living, the new line of cabinets/boiserie with unmistakable elegance and functionality.
Borderline by Carlo Colombo
Borderline is the new collection of bathroom furniture released by the company, its shapes and materials tell an enveloping and reassuring universe. The construction of this innovative thinking takes place around a design drawn with passion, materializing the values and emotions related to the double knot with the roots of ancient and precious craftsmanship.
Furniture is a single and multiple. Its modularity, which is never rigid and closed, but dynamic and capable of almost infinite customization possibilities, is able to meet more needs.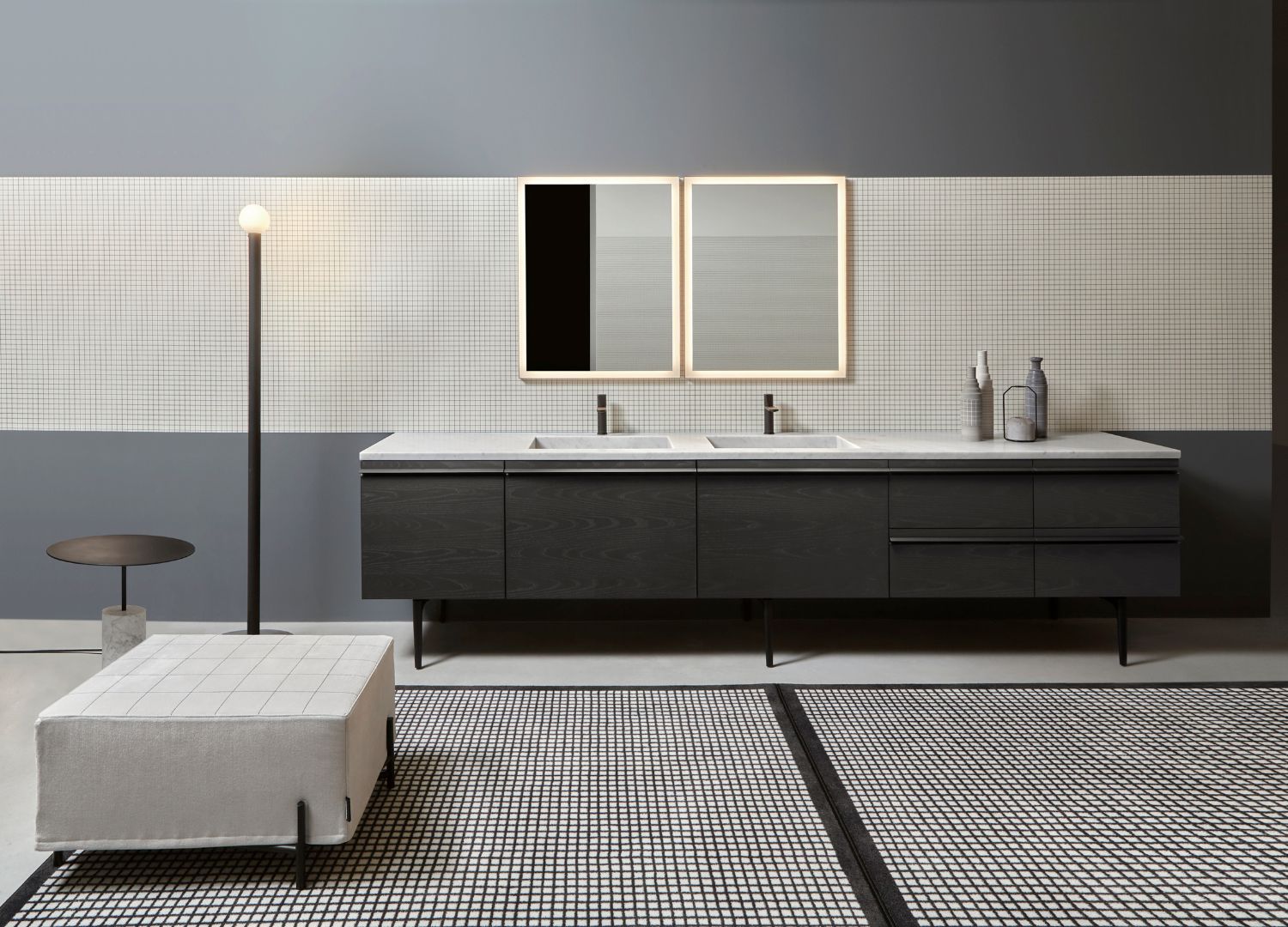 Cactus by Brian Sironi
Nature enters the home with the new hanger designed by Brian Sironi for antoniolupi. Inspired by the desert plant of the same name, Cactus evokes its appearance in a geometric and essential way. A green appeal in perfect line with that desire for the outdoors that has recently exploded in interior design.
Cuba by Mario Ferrarini
Compact, essential, capable of welcoming, enveloping and holding within it anyone who wants to relax. Perfect to fit into environments with small dimensions Cuba is the small bathtub that despite the reduced space offers ergonomics and space suitable for a perfect moment of rest.
Marble sinks by Carlo Colombo
A star material in so many of antoniolupi's projects, marble is back to dress up the Tuscan company's products. In fact, after Paolo Ulian's sculptural sinks, antoniolupi offers a marble and stone re- edition of five Flumood sinks from its catalogue: Tuba, Ago85, Simplo85, Fusto and Albume.
A new outfit designed for a public with refined tastes who love natural materials. Eternal and timeless, marble and stone are two materials that are increasingly loved and sought after today.
Tra le righe – Bed and Seating by Gumdesign
The collection, designed by Gumdesign for antoniolupi, features the same textures and colors as the other products in the design studio's collection. As in the wallpapers, rugs, and sinks, once again the colors are black and white. And once again, the pattern is declined in intertwining lines.
Geometric textures ready to dress everything: from the bathroom to the living room to the bedroom. For a home without boundaries, where every piece of furniture can be harmoniously coordinated.