Design
Design for mental health – 8 anxiety relief products to help cure anxiety
May is Mental Health Awareness Month in the US: designers are joining the conversation to break the stigma around mental illness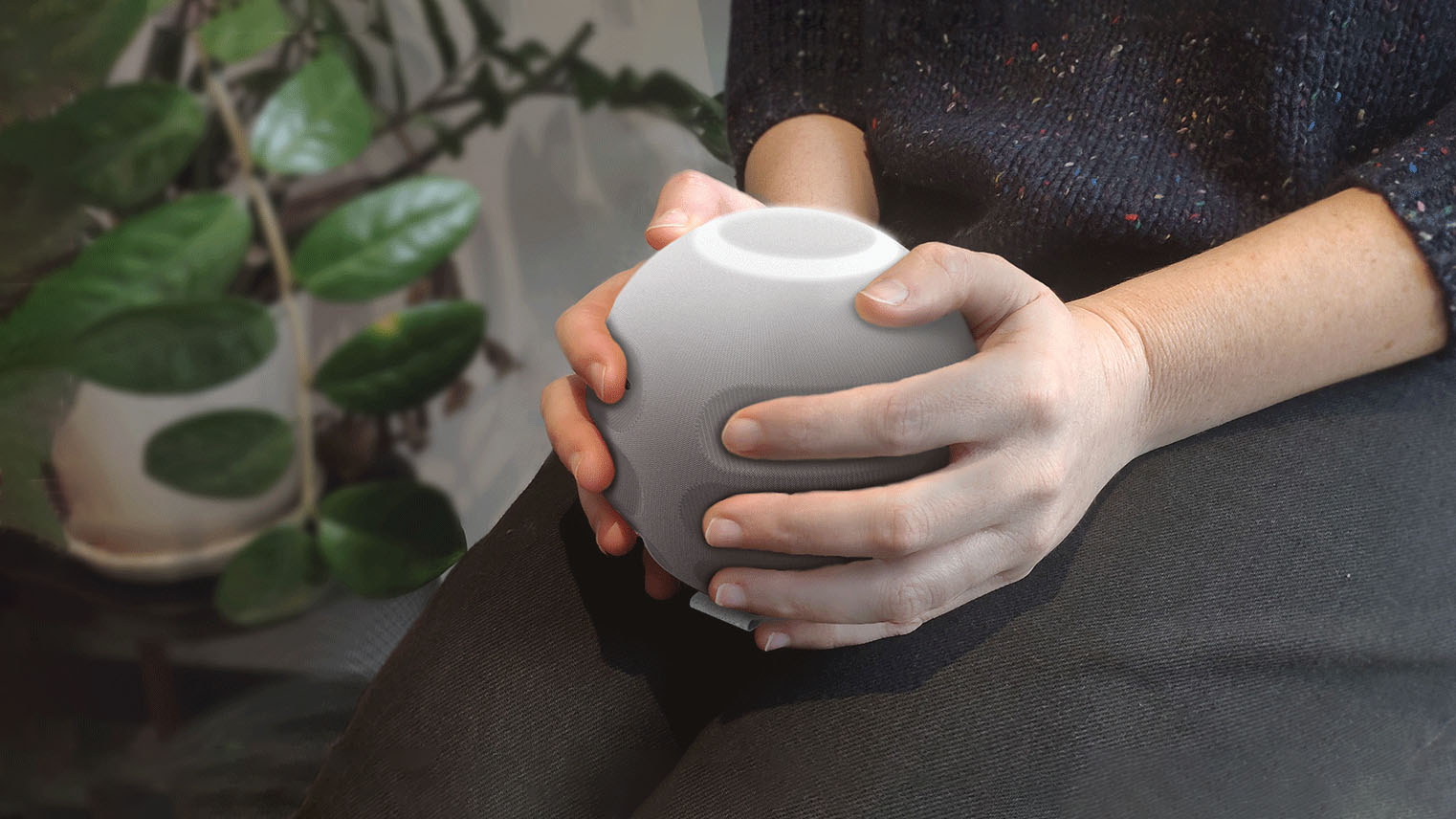 In honour of Mental Health Awareness Month, we are taking a look at the different ways in which design can support our wellbeing, presenting some of the best anxiety relief products. It's time we start building a world that prioritizes our mental wellbeing, a world in which designers create products and environments that address the diversity of people, regardless of age, disability or other factors.
Inclusive design has taken on this challenge and is aiming at reducing the boundaries to participation in society. While there are many different types of mental disorders, they can be identified by a combination of abnormal thoughts, perceptions, emotions, behaviour and relationships with others.
One of the most common and rising disorders today is anxiety. In a 2020 survey by SingleCare, 62% of respondents reported suffering from anxiety. Everyone feels anxious from time to time, but anxiety disorders are different, they can affect people in many different ways impacting their ability to properly function in everyday tasks.
Types of anxiety disorders include generalized anxiety disorder, social anxiety disorder, panic disorders, and post-traumatic stress disorders. A few years back, Paro, the therapeutic robotic baby harp seal, affirmed that products can have a great impact in reducing anxiety.
Anxiety relief products – Go to:
Paro seal
Designed as an alternative to pet-assisted therapy, Paro is a therapeutic tool that helps reduce stress. It has 32-bit processors, microphones, and several tactile sensors, which allow it to recognize voices, track motions, remember behaviors and wiggle.
Research shows that interaction with Paro can release stress and anxiety in elderly people, and of individuals with dementia.
Fidget pen by Baek (concept)
Managing stress is often reflected through fidgeting, small movements we make with our bodies, such as biting our nails, or shaking our legs. The Fidget pen is designed to help users release feelings of anxiety through these unconscious behaviors, of opening and closing the lid, turning the wheeling and pressing the button of the pen.
More than just a tool for writing, this product acts as a coping mechanism for stress.
Nike Breathe – An anxiety relief kit for footballers by Varun Anand (concept)
According to the Professional Footballers' Association, the number of players seeking help for mental health issues is increasing due to the challenges they face from social approval and the pressure of the competition. Breathe is a product designed to help athletes prevent anxiety, through its fidget buttons and its soft foam material which mimics shiatsu massage.
It also calms the user by delivering positive messages and storing peppermint gums.
Hibiki by Angela Corrado, Davide Macchi, Hiroki Morimoto, Marcella Gadotti, Sofia Motta (concept)
Designed to blend into the home environment, Hibiki is an instrument that helps users cope with anxiety through sound therapy and guided breathing.
It creates a multi-sensorial experience, with the sound and vibrations emitted by blowing into the product, and the tactile distraction of feeling the exterior wood texture.
FocusCalm
FocusCalm helps users control their mindset through a brain-sensing headband and a series of mindfulness exercises. The device tracks more than 1,200 data points per second from users' brains to score their stress activity and allow them to train themselves to decrease the score number. 
[ Read also 6 brain-connected tech products ]
Reflect by Prime (concept)
Reflect is a portable, interactive smart textile product helping users release stress through Biofeedback, a type of therapy built on the concept of "mind over matter."
The form, weight, design details, UX and materials of the product are all designed to help users practice relaxation and reduce anxiety.
Lief – Wearable for stress relief
Lief is a wearable device that helps users reduce stress by building awareness of their triggers.
It tracks their heart rate variability, a scientifically proven biomarker of stress, and connects users to a coach that guides them and helps them train their bodies to stay calm during times they need it the most.
The Dose Dial by Dosist
Dosist is helping users manage stress through dose-controlled cannabis therapy. It is changing the stigma around cannabis consumption through its minimalistic design of the Dost Dial dispenser.
Designed to be "sleek and discreet", the product is childproof and recyclable.
[ Read also Design for Autism: A Sensory Delight ]