Technology
ATMOBLUE by Blue Sky Labs: the first wearable air purifier
ATMOBLUE is the world's first wearable air purifier that blocks 99.97% of air particles through an air filtration system that uses industrial-grade, replaceable filters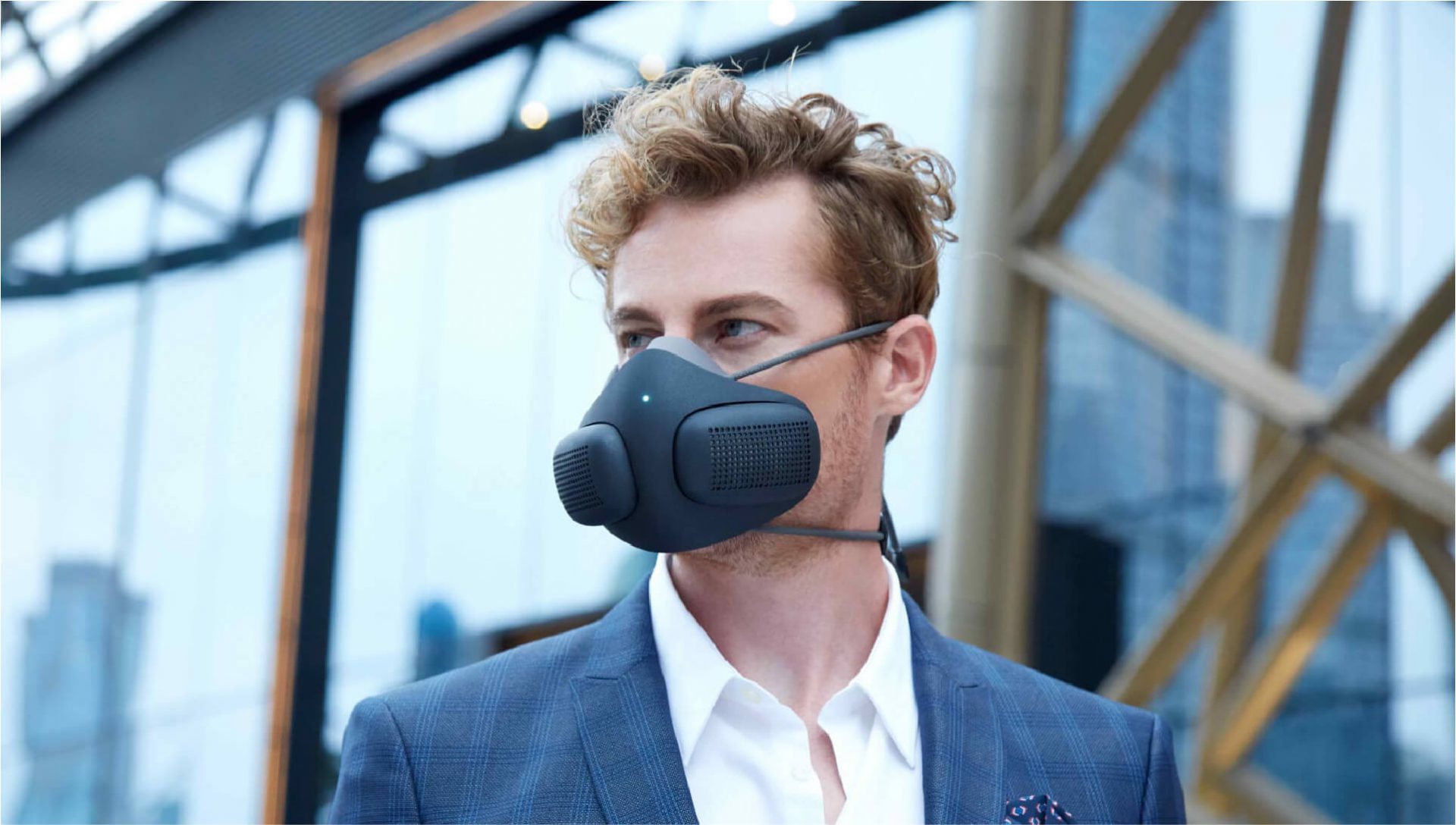 ATMOBLUE is more than a face-mask, it's a smart respiration system.
This compact and high-quality air purifier offers an unparalleled breathing experience with no compromise in ease of mobility, style, and comfort.
This wearable air purifier filters pollution and breathes fresh air in maximum comfort
ATMOBLUE was initially envisioned as a mask for people with respiratory issues and for sportspeople who often need larger quantities of oxygen while exercising.
As the level of air pollution raises, the team behind ATMOBLUE decided to design a wearable, air purification system that will decrease the toxic effects on humans.
The idea was delivering a breath of fresh air and a design that will address a number of issues related to wearing a face mask.
The minds behind ATMOBLUE – Blue Sky Labs
The minds behind the idea, design, and production of ATMOBLUE are an international team of strategists, scientists, designers, and engineers.
Founded in 2016, Blue Sky Labs is a borderless co-creation platform, based in China, that develops, manufactures and sells intelligent health products.
Their research and development efforts are centered on the most basic survival needs of mankind.
Since its release, ATMOBLUE has received excellent reviews, a Red Dot Design Award, and an IDSA award and 1st place at the Techcrunch Shanghai start-up competition.
Materials & Techniques – Dermatologically friendly silicone
ATMOBLUE's compact casing is crafted from lightweight dermatologically friendly silicone that creates a soft but airtight seal and keeps the good air in and the bad air out.
The constant flow of air provides a dry breathing environment inside your mask to keep you clean, moist free, and comfortable.
Its patented silicone strap system design is adjustable and flexible, allowing you to move comfortably in any direction.
Style & Aesthetics – Optimized, compact structural design
Blue Sky Labs put a lot of thought and effort into optimizing ATMOBLUE's design and configuration.
They compiled data of over 1,000 individuals' to create a unique solution that adapts to various sized faces.
The result is a smooth, edgy, and adaptable design infused with the most efficient filters and colors to enable you to look stylish while wearing it.
ATMOBLUE has a modular skin system, available in four color configurations to meet your style and surroundings.
Its compact and lightweight design of only 190 grams allows you to wear it around your neck or put in your bag when it's not being used.
ATMOBLUE is taking care of every detail for each breath you take
The greatest features of this air purification system are the most efficient, replaceable H13 HEPA filters.
They provide maximum protection by blocking 99,9% of air particulates using melt-blown, nonwoven fabrics, and have the average usage time of 150 hours.
Alongside them, ATMOBLUE has a high-speed centrifugal fan that continuously supplies filtered air, creates positive pressure, and pushes out exhaled air.
ATMOBLUE comes with built-in software and app control, and a battery life of 3 to 8 hours.
The app provides real-time air quality indicators, tracks personal metrics, and provides health-related suggestions.
The app allows smart management of ATMOBLUE, so you can follow up on how the device has been working for you, check the status of the filter and battery in a glance.
Design Memento – ATMOBLUE is ready to offer you a high valued breathing experience
Nowadays, the one thing we need the most to survive has become a health hazard.
The air contains high levels of air pollution, viruses, bacteria, and other toxins.
ATMOBLUE enables you to take a breath of fresh air and live your life fully without deranging your style, look, and comfort.
The writer's opinion – ATMOBLUE is a truly revolutionary air purification system
Leaving the house nowadays, cannot be imagined without a face-mask. We all know how unpleasant and uncomfortable that can be. But all of that changes with ATMOBLUE.
Its carefully crafted design and features not only purifies the air around you and delivers fresh air but also feels good and lightweight on your face.
If you're curious to know more about innovative face mask design, don't miss AO Air reinvents and restyles respiratory protection.