Lighting design
The BIOS wellness table lamp promises brighter days and sleepier nights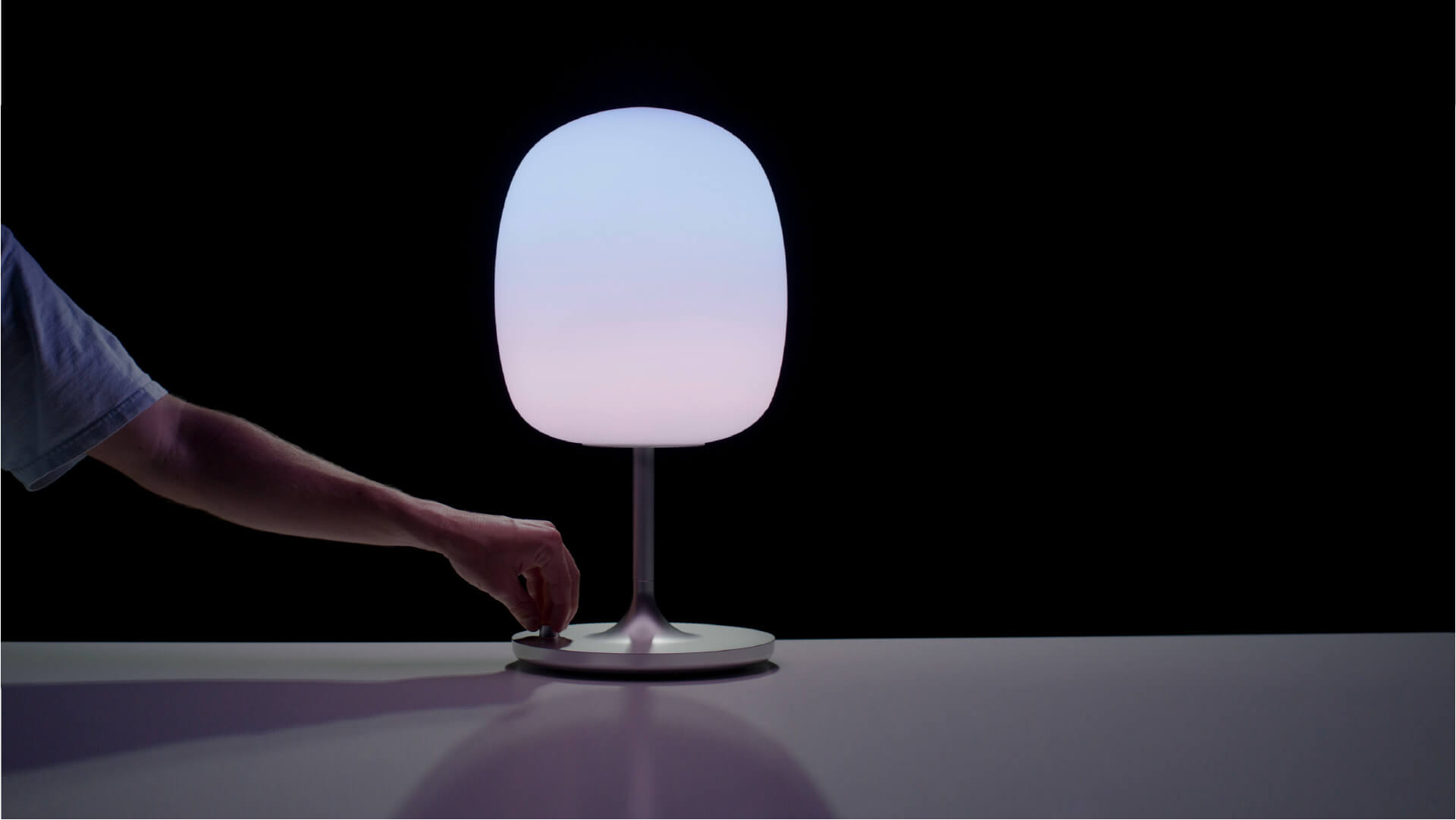 BIOS SkyView is a smart lamp that boosts mood, increases productivity, and strengthens circadian rhythm.
The wrong lighting can impact the way you feel and it can also affect the way you function. According to neuroscientists, humans need artificial light that provides the circadian stimulation we'd otherwise get from the sun.
Light impacts our circadian rhythm and lighting that doesn't align with circadian rhythms can cause seasonal affective disorder (SAD), disturb sleep, and cause anxiety. It's a fact that is informing the next class of light solutions, including the BIOS SkyView Wellness Table Lamp, which uses a circadian technology developed by a team of former NASA scientists.
Designed by BIOS Lighting, the table lamp harnesses the healing properties of natural light to bring biological benefits indoors. It does so by emitting wavelengths in the "sky blue" region of the light spectrum, proven to strengthen circadian rhythm, increase alertness and productivity, and brighten the daily mood.
Lighting can bring incredible benefits to our lives, find out more about it in Can biophilic lighting bring the benefits of nature inside?
The BIOS SkyView Wellness Table Lamp cycles through four different lighting "modes" during a 24-hour period: sunrise, daytime, sunset, and nighttime. At night a violet-blue light is intended to provoke a calming response for a deeper sleep and in the morning, a cool blue-white is supposed to ease the waking up process.
The lamp can be controlled by an app that enables users to customize personal sunrise and sunset times and durations. This means that even if someone works nights and sleeps during the day, they can set the lighting schedule to suit them.
To achieve an effect as similar to natural lighting as possible, BIOS has developed a color separation technology that creates a warmer perception of cool light, which is necessary to trigger the biological effect.
BIOS has also opted for a large, hand-blown glass diffuser, which delivers large amounts of light without creating any disturbing glare. It sits atop an anodized aluminum base with a simple one-touch control knob for adjusting brightness and function settings.
Curious to know more about unique lighting designs? Don't miss Paint The Sun On Your Walls With The Halo One.