Furniture design
Interview with Oleg Faveliukis designer of Blueberry Pie sofa
The Blueberry Pie sofa is inspired from desserts and is portrayed through the choice of light blue textile, pink legs, and puffy curves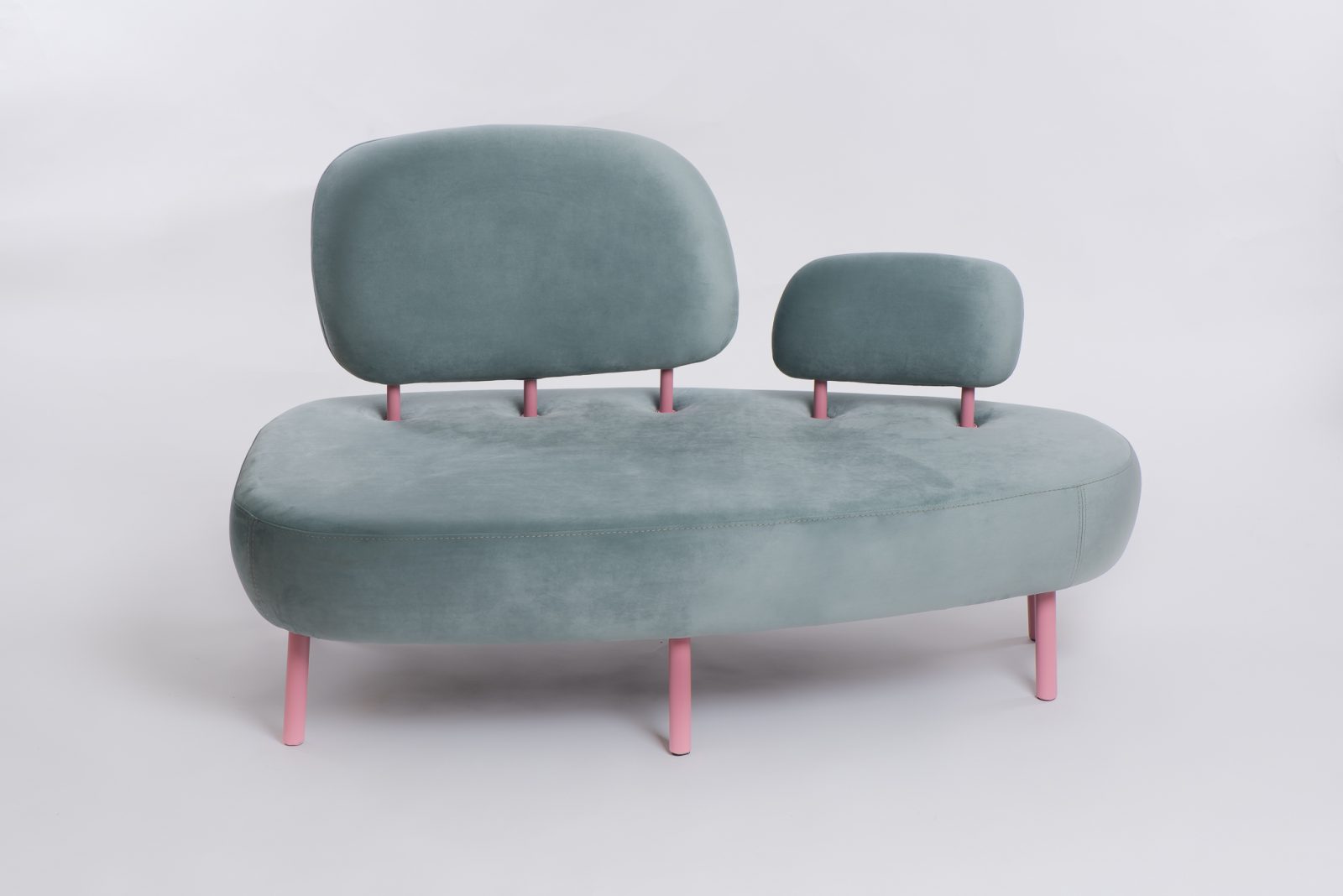 The Blueberry Pie Sofa is part of a full collection designed by Janna Kiseleva out of inspiration generated by a real need: finding children furniture for her kid and some interior project she got commissioned.
Since there were not valid options on the market, the answer was to design and launch production by JK Lab Architects. As 1 of the 10 winners of the contest ExpoWanted organised by DesignWanted for Milan Design Week 2019, we had a chance to interview Janna Kiseleva to know more about the aesthetics of the Blueberry Pie sofa.
Tell us about the Blueberry Pie sofa, what makes it unique?
Oleg Faveliukis:
"Our product is a sofa for parents and child. That is why it has such a shape.  We are using it in the interior of living spaces as well as restaurants, shops, cafés and barbershops for children.
How was your experience with ExpoWanted? Would you participate again?
Oleg Faveliukis:
"This kind of contest is very useful for young designers. They have the possibility to take part and to win an Italian contest and this is without any doubts – interesting and important for designers. We will probably participate in ExpoWanted again."
How does the Blueberry pie sofa respond to current design trends?
Oleg Faveliukis:
"By its aesthetic, through its bright colours and child-like way of living our sofa responds to the current design trends ."
What was the hardest part of the product development?
Oleg Faveliukis:
"The hardest part was to find a good local producer that was able to make the sofa in accordance with our vision."
What is the next step for the Blueberry pie sofa?
Oleg Faveliukis:
"We start now a search of a producer. We will not attend other fairs. We will take part in other contests. We will not be working on new versions as we are now enlarging the range of our products."