Furniture design
Hana Chair: infusing an iconic silhouette with both comfort and versatility
The lifestyle brand Moooi presents the all-new Hana Chair by Simone Bonanni, setting a new standard for elegance and comfort in the realm of seating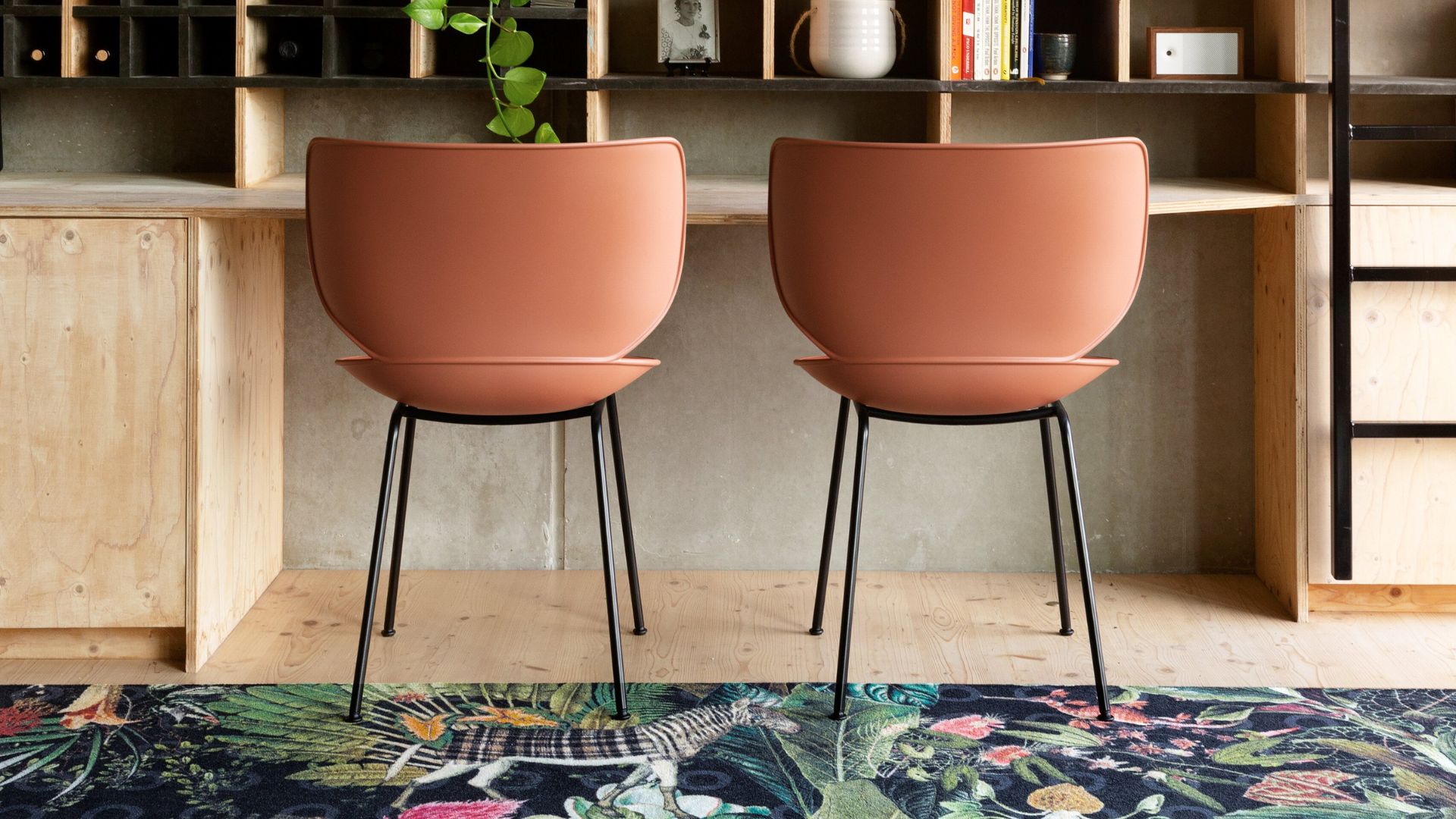 Simone Bonanni's Hana Chair seamlessly unites enduring comfort and sophistication. Drawing inspiration from the graceful unfurling of a flower, this chair's distinctive design enchants with its organic contours, gracefully curved lines, and a backrest resembling delicate petals.
Adaptable and personalized, it effortlessly harmonizes with various settings, boasting style and comfort. Whether gracing a dining table, enhancing a living room, furnishing an office, or beautifying restaurants and other private or public spaces, it remains a versatile and exquisite choice.
Hana Chair unfolds like a flower in bloom
'Hana,' meaning 'blooming' in Japanese, aptly embodies the chair's design, which unfurls like a blossoming flower. Its design incorporates organic contours, fluid curves, and an enveloping backrest resembling flower petals, bestowing the chair with its distinct and instantly recognizable appearance. Within the Hana family, which includes the substantial Hana Armchair, the Hana Chair beckons you to sit and unwind within its comforting embrace.
Designer Simone Bonanni's philosophy, "Ergonomics are useless if the aesthetic is wrong," is vividly demonstrated through the Hana family, showcasing that one need not compromise on either aspect. These chairs transcend mere seating objects; they are sculpted around the human body's desire for indulgence, support, and comfort during extended periods of use.
"The Hana Chair by Simone Bonanni perfectly complements our successful Hana family, adding a fresh dimension to our design language. Its distinctive silhouette and versatile charm reflects our commitment to creating extraordinary designs that leave a lasting impression.", says Robin Bevers, CEO of Moooi.
An array of colors and bases to suit your preferences
The design offers a spectrum of six thoughtfully curated colors, spanning from timeless Black and White to contemporary selections like Concrete Grey, Oyster White, Dusty Pink, and Terracotta.
To further cater to individual preferences, the Hana Chair provides a choice between stackable and non-stackable metal bases, available in striking chrome or sleek matte black finishes.
With the un-upholstered version featuring recyclable materials throughout, the versatile array of color and base options empowers you to craft a personalized seating solution that effortlessly complements your space.
The versatile upholstery choices
Within Moooi's extensive selection of premium fabrics and leathers, which spans a rich and diverse spectrum, lies the key to the Hana Chair's allure: its remarkable versatility. This versatility empowers you to craft the Hana Chair into a sumptuous seating experience that mirrors your individual style and way of life, enhancing its already elevated comfort.
Whether you aspire to the opulence of plush velvet, the grounded sophistication of fine leather, or the contemporary allure of textured fabrics, the Hana Chair by Simone Bonanni serves as a canvas for your personal expression.
This adaptability enables you to fashion truly customized chairs that seamlessly integrate into any environment, be it residential or commercial.