Mobility design
3D printed sailing boat unveiled at Fuorisalone by Caracol and NextChem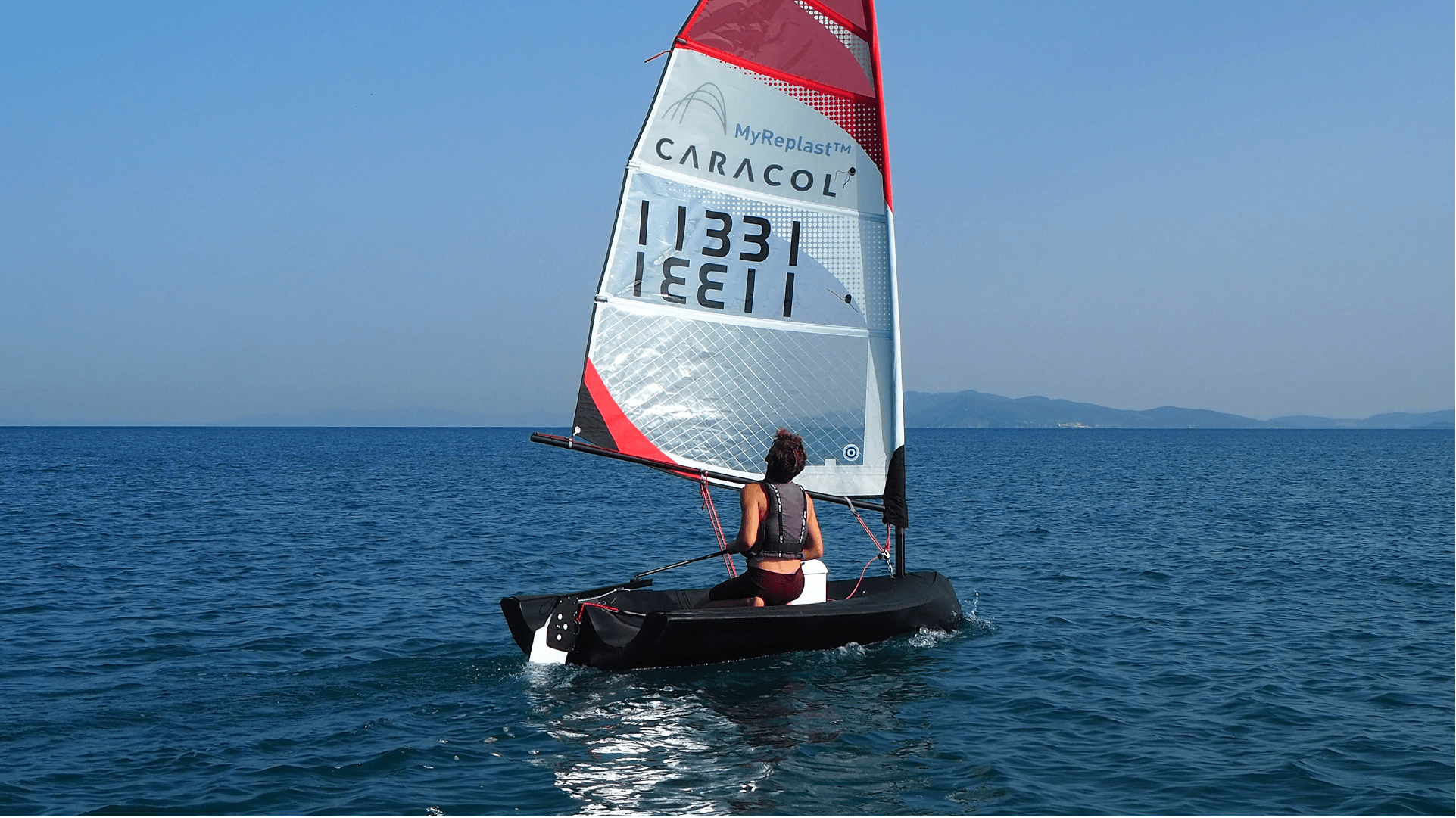 The 3D printed sailing boat is produced in one single piece with recycled MyReplast™ material for the Milano Design Week 2021.
After the success of the 3D Bar – a 3D Printed Bar made from recycled coffee cups – showcased in the 2019 edition of the Fuorisalone, Caracol is back at Milano Design Week with an even more exciting large scale Additive Manufacturing project.
Caracol and NextChem (Maire Tecnimont Group) partnered to create Beluga: a joint research project to produce the first 3D printed sailing boat prototype made in a single piece with MyReplastTM recycled material. The sailing boat – a symbol of new beginnings, restart, exploration, and here also of innovation in the manufacturing world – will be presented officially in the 2021 edition of Milano Design Week.
Caracol works with its proprietary robotic Additive Manufacturing system that can be used to improve the efficiency of various production methods while also providing a solution that is more respectful towards the environment.
Traditional methods to produce sailing boats usually entail methods that require moulds and use materials that are hard to recycle like fibreglass. For this reason, Caracol has employed its proprietary robotic Additive Manufacturing system to produce the hull of the sailing boat in a single piece. This large-scale Additive Manufacturing system works with an extruder patented by Caracol and a 6-axis robotic arm, generating significant advantages in terms of costs, sustainability, production lead time, and part performance.
Beluga will be presented from the 5th to the 10th of September in a location in the heart of Isola Design District, in Via Angelo della Pergola 11/4, where during the week different guest speakers will talk about the project and different themes related to it: from innovation in manufacturing to circular economy and plastic recycling. It will be an immersive experience into the world of large-scale 3D printing and in the possibilities that material upcycling offers.
Circular economy processes that give new life to plastic waste can become increasingly vital as a source of raw material for both design applications as well as industrial ones. The sailing boat presented has been manufactured using MyReplastTM material. This material recovered through upcycling processes of waste is an example of how recycled polymers can be used successfully to produce advanced components with high-performance requirements.
Caracol, the company from Lomazzo (CO), was born from the idea of overcoming the limits of manufacturing and finding new, more efficient and sustainable solutions. Today Caracol offers a range of different and extreme additive manufacturing solutions to its clients in different sectors, with no scale limits.
None of this would've been possible without the support of our partners. Beyond MyReplastTM – NextChem's Trademark for the Upcycling technology and Upcycled Polymers – the project was supported by: Euroscatola – company that produces packaging also with recycled material, the Yacht Club Santo Stefano – sailing club associated with the Federazione Italiana Vela that provided its team of athletes, its locations and know-how to test and validate the boat, Elli – furniture design company that works with the best Italian artisans and the most advanced technologies and who has shared some of its furniture pieces manufactured with Caracol's technology and recycled material for the installation, and Bombeer – who supports the event as official food and beverage partner.
Discover more 3D printed transportation products, check out EOOS makes electric tricycles for adults using plastic waste.
Following the inauguration on the 4th of September, there will be a series of events during the week: on Monday 6ththere will be a talk dedicated to Circular Economy with Vincenzo Accurso COO of NextChem, Tuesday 7th one on Design and Art with Ugo Nespolo, DesignWanted and Alessio Elli, and on Wednesday 8th a round table on Open Innovation & Additive Manufacturing moderated by Caracol's CEO Francesco De Stefano, with the participation of Salvatore Majorana Director of Kilometro Rosso, Marco Grassi Open Innovation Director for Maire Tecnimont, and Alberto Pellero Director for Strategy and Marketing at Kuka Roboter Italia SpA.
Stay updated about Milan Design Week 2021, follow the events on Milan Design Week.