Architecture
The rhythm of architecture – Interview with Carl Gerges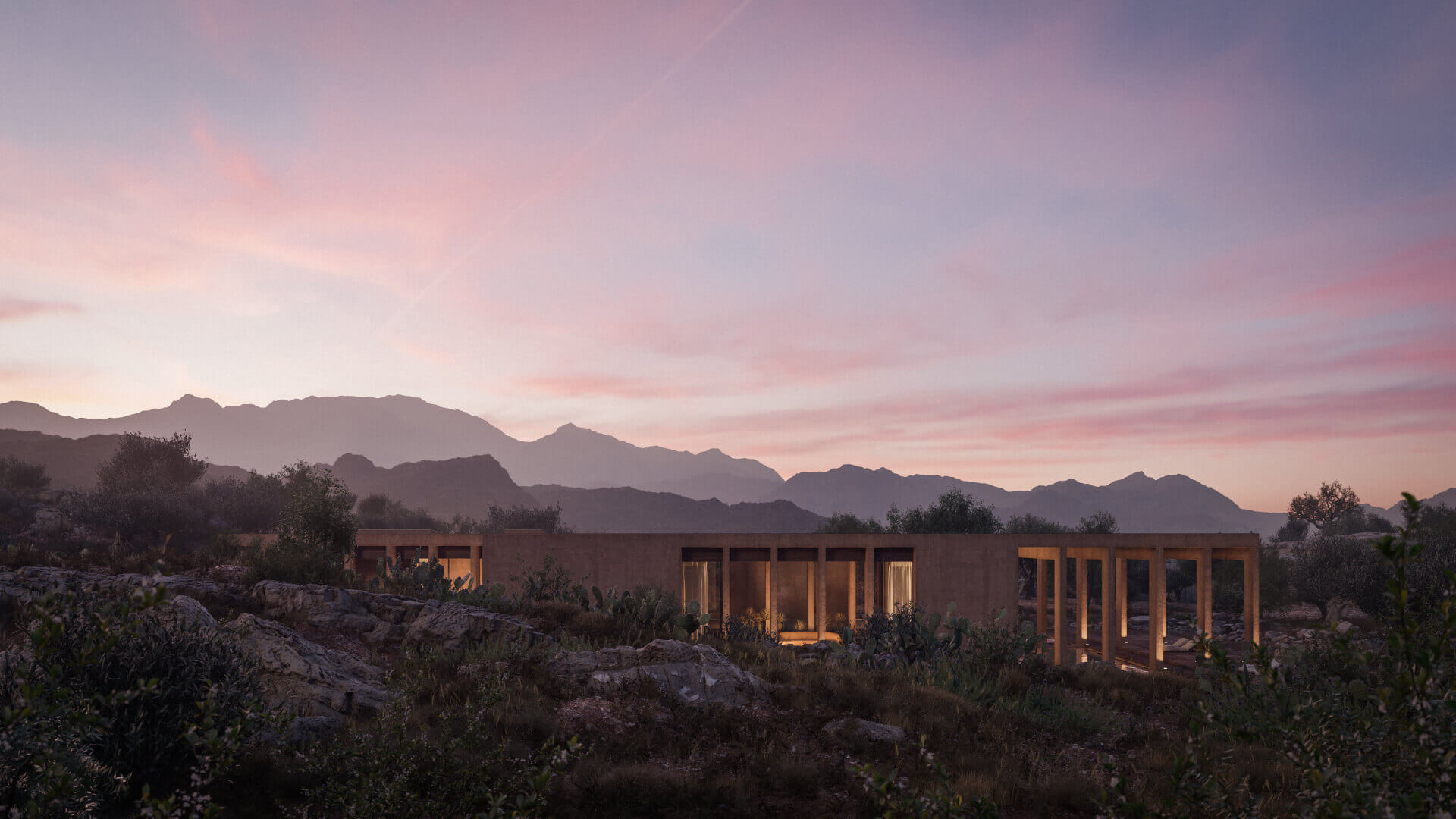 "One of the most gratifying parts of my work is leaving a positive impact on people's lives, on an emotional and visual level. For me, every project is a unique love story, an adventure that can take you on various paths." – Carl Gerges
Lebanon based architect Carl Gerges has flabbergasted his fans yet again, this time not with an album from his band Mashrou Leila, but with his picturesque interior and architectural designs.
Born with a creative fortitude, Carl believes in creating regardless of the medium. His work is driven by innovativeness and liberty to reinvent himself through every project. During his university years, Carl not only gained his BFA from the American University of Beirut but also formed his internationally recognized Indie Rock band – Mashrou Leila – translates to "one night's project".
As music and architecture encapsulate Carl's daily life, he finds true harmony in the freedom to express himself through his compositions in melody and contrive brilliance through his designs.
With a deep-seated reverence for preserving the natural resources of the given space, Carl communicates heritage with intimate sensibility, preserving the past world that grandly inhabits each project's site and air. As an honest believer of authentic and earthy design, Villa Chams one of Carl's prominent projects embraces its surrounding's identity and presents itself as a melodically elemental storyteller.
DesignWanted had the opportunity to interview Carl Gerges and know more about how the relationship between architecture and music is generated by an underlying code, based on rhythm, proportion, and harmony.
Who is Carl Gerges? How did your journey as a thriving architect and a world-renowned musician begin?
Carl Gerges: "My impulse has always been one of creation, regardless of the medium. Whether through design, architecture, or music, my primary driver has always been the search for continuous improvement and innovation.
During the founding years of my band, Mashrou Leila, I received my BFA from the American University of Beirut and worked for local and international firms. Then I became independent by undertaking different full-time projects or partial assignments while on tour with the band.
The band was born in 2008 at the American University of Beirut and was only meant to last for one night. This is where the name Mashrou Leila later came from (mashrou leila in arabic means one night's project) In the band we're all architects and designers which is why we all get along. We have the same language and the same approach to music. We undertake songwriting like we would have done with a design project.
In 2020 I officially launched my architecture studio, Carl Gerges Architects, a platform that I hope will allow me to express and reinvent myself while striving to impact people's lives on a sensual, practical, and emotional level."
Most of your projects have a soft and tranquil feel to it integrated with nature. Could you walk us through your creative process when you approach a new project?
Carl Gerges: "For me, every project is a unique love story, an adventure that can take you on various paths. Given the particular aspects of each site, context, and requirements, it is almost impossible to have the same creative process every time I start a new project. When I get commissioned to work on a new project, I spend long periods of time analyzing the site, understanding its history, its geographical qualities, and the trajectory of the sun.
For instance, Villa Chams particularly inspired me because it is located in Baalbek, the city of the sun where I performed one of the most memorable concerts with my band inside the temple of Bacchus in 2012. The site was untouched for hundreds of years, nature was displaying its most beautiful spectacle. Everything was so harmonious that I felt like my intervention should not alter anything or at least have the smallest physical impact. At the same time, feeding off from the proximity to the roman site and from what Baalbek meant to me, I wanted to introduce, through my architectural gesture, a melodic element that would add another dimension to the harmony of the site and that would tell a story."
Curious to know more about Villa Chams? Don't miss Villa Chams rests in Lebanon's arid landscape like a modern-day temple.
Mashrou Leila was formed in 2008, how does the harmony in your music affect the balance in your designs? What are the ways in which your music genre influences your design approach?
Carl Gerges: "Since the sixth century BC, architecture and music have been closely joined by a cosmic connection. In 2011 my final thesis explored the intimate relationship that ties the two fields together. Both are generated by an underlying code, based on rhythm, proportion, and harmony, they share a clear cultural lineage that many architects and composers studied and experimented with, Villa Chams, for example, is heavily inspired by this code.
In addition to being rhythmic and sequential therefore compositional, its main facade also satisfies a musical principle: sporadically equidistant walls and columns orchestrate a rhythmic flow on a rudimentary grid, creating both introverted spaces and open extensions."
Perusing two parallel careers is easier said than done, how do you strike a balance between both?
Carl Gerges: "It's quite natural for me to switch between music and architecture, the two fields overlap in my daily life. I often use my architectural skills with the band to work on stage design, art direction, and visuals; and vice versa touring with the band broadens my horizons, and helps me better understand interpersonal communication and social media. Another advantage of having a dual career is also to always be inspired in a way or another, when I feel that my music writing becomes stagnant, shifting back to architecture gets me inspired again."
Could you tell us more about your Beirut home and how did you refurbish this 30-year-old abandoned space into your abode?
Carl Gerges: "My home is located on the last floor of an Art-Deco building from the 30s. A unique specimen that is still standing despite the many modern structures around it. The apartment itself was completely dilapidated when I bought it and was abandoned for more than thirty years given that it was owned by a family of four that left the country during the war. There weren't any windows or doors, the walls were still shattered with shrapnel splinters, it was literally raining inside the apartment.
My idea was to create a shelter that protects me from the world's noise and pollution, a space where I can take a step back, disconnect, cook, listen to music, and relax. Because When I'm on tour with the band, I'm constantly surrounded by people and living in a perpetual state of overwhelming hysteria, this lifestyle can easily get unhealthy and toxic.
The plan is open and oriented according to the sun's position. The light pouring inside the apartment through the dense garden has a subtle greenish tint that blurs the line between inside and outside, the air feels lighter and you almost feel outdoors. The raw and natural materials on the floor and walls speak of serenity and age graciously.
My favorite part of the design process is things that you can't even see in the photos. It was very challenging to integrate modern-day systems without affecting the original Art Deco architecture of the building. ​Steel beams were used to reinforce the ceiling and to brace the external walls, and a very thin false ceiling was used to conceal the air conditioning system, electric cables, and the central heating pipes. I'm also quite proud of the fireplace, it was the latest addition and it took a lot of planning to implement."
At present the world is evolving and adapting to this new virtual-reality, as an architect and a musician what are some of the changes that you are implementing to increase productivity?
Carl Gerges: "The world is indeed rapidly changing and it's important to adapt, a lot of new opportunities and interesting connections emerged from this new phase we all are faced with. But I believe that the core and the essence of who we are should always remain sincere and honest, even if this entails missing out on some chances. For example, we refused to do virtual concerts because we truly feel that all the magic and experience of being in a venue with people, lights, smoke and bodies on stage, cannot in any way be reproduced on a screen."
What are your future goals? Are you working on developing your own studio, or working on a new album?
Carl Gerges: "We've been trying to write an album for the past year but since the band members are in different continents it has not been easy to coordinate suitable studio time for reasons beyond our control. On the bright side, we have plenty of time on our hands to compose and write in the comfort of our homes. We plan on releasing a record and announcing a new tour as soon as the global situation allows it. As for my architecture studio, I enjoy a pipeline of many exciting projects that I'd love to share with the public in the near future.
My intention is also to collaborate with people I admire and join forces with local and international industry leaders with whom I have developed a strong relationship."
If you want to know more about beautiful residential architecture, don't miss The Parchment Works House constructed within the stone walls of the original ruin.