Design
A sustainable solution amidst an evolving landscape of conscious consumption
In a time marked by the prevalence of disposable consumption, the prominence of seeking a sustainable alternative that individuals readily adopt has grown significantly. Studio Wood's pursuit through the Chilly's Reusable Cutlery project directly addresses this specific requirement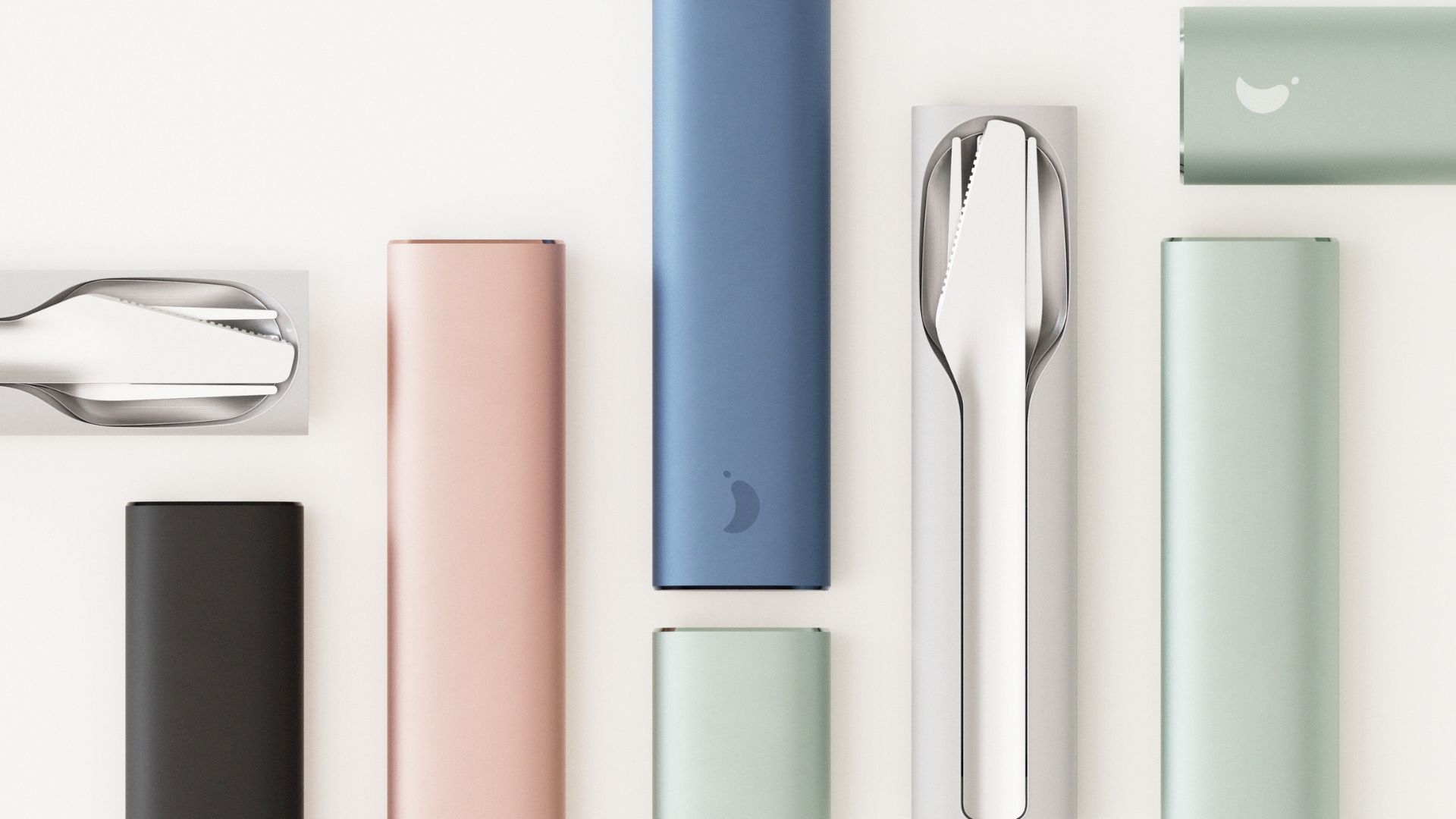 As Studio Wood embarked on the design journey for Chilly's Reusable Cutlery, their challenge was to craft a metropolitan-suited cutlery set with an integrated reusable straw. The pivotal goal was to elevate the dining experience, prioritize long-lasting quality, and ensure effortless usability.
James Wood, founder of the eponymous design studio, sought to create a distinctive offering that catered to those seeking a refined eating experience while contributing to a more sustainable lifestyle. This venture necessitated innovative approaches and a keen focus on design intricacies, all while targeting a specific audience keen on transitioning away from single-use convenience.
In this exploration, Studio Wood delved into factors encompassing both form and function, making Chilly's Reusable Cutlery not only a pragmatic choice but also an emotionally resonant one.
Attracted by the design (discovered on LinkedIn), I decided to ask James Wood a few questions to uncover the genesis and development of the project, as well as its position in the market landscape. Here are his responses. Enjoy!
What insights or unresolved problems prompted the development of Chilly's Reusable Cutlery?
James Wood:
"Cutlery and straws are still often used and discarded in their single-use form, the challenge was to create a solution that people are happy to use over single-use alternatives.
There are cutlery sets on the market, but they tend to lean into utility, rather than usability, comfort and familiarity. You often have to sacrifice eating experience using small, fiddly cutlery. We wanted our set to be different, something that offered an eating experience more akin to your home cutlery. We strongly believe reusable products should always offer an experience better than the single-use alternative.
There are also a number of law changes rolling out across the EU in regards to single-use items, so having the correct solutions in place is essential to helping people make the transition to an entirely reusable lifestyle."
What are the innovative aspects of this set compared to other current solutions? Who is the target audience?
James Wood:
"I wouldn't say the set is entirely innovative in the functional sense, but it's trying to accommodate needs in an emotional sense to support the adoption of reusables.
Being comfortable to use, hygienically encasing the cutlery, incorporating a telescopic straw, and being protected in a premium, durable case mean there are no sacrifices to the experience of carrying and using reusable cutlery. Coupled with this is the use of recycled materials throughout the design, which are all fully recyclable at the products end-of-life.
The target audience is specifically those that are looking to reduce the need to use single use cutlery when eating/drinking on the go. It's not at all orientated to a camping, nomadic type lifestyle. There are already many sets that look to target weight and size rather than eating experience, ease of use and accessibility."
When considering the CMF (Colour, Material, and Finish) aspect, what approach did you take?
James Wood:
"The CMF needed to work seamlessly with the wider Chilly's core range of products, so that was the core driver. This product introduced the use of aluminium for the first time in a Chilly's product, so we had to ensure the core palette transitioned effectively onto to uphold the design language and brand identity.
We found using recycled PET mechanically challenging in general, but adding extra additives or colour masterbatch to the process affected its stability further. Because the longevity of the product is so important, we opted for a mid-grey that complimented the other colours in the range equally without compromising the parts stability."
What were the most challenging aspects in transitioning from design to manufacturing? How did you resolve them?
James Wood:
"One of the most challenging aspects of the project was getting the utensils made accurately. They took a good few rounds of sampling to get to the design intent. This was not only to get them to look visually correct but also to get them to nest into each other, as they needed to be within tolerance to avoid any clashing when the case is closed.
We really didn't want to use a virgin grade polymer so had to look at alternatives. We weighed up using recycled ABS or PET but settled on the latter due to recycled ABS's inability to be moulded in lighter shades, which impacted the product visual too heavily.
We found recycled PETs weakness to be more in its structural stability, so we worked closely with the supplier to tweak batch blends, gate points, ejector pin locations and other factors to get a result that wasn't brittle or would break easily. Something super important when designing a reusable product, we wanted its life-in-service to be as long as possible."
What are the factors to consider for innovating in this product category?
James Wood:
"Because reusable cutlery in an urban setting is a more recent idea vs. people carrying around a reusable bottle or coffee cup – it's harder to convince people that it's a necessity. So, price point to encourage adoption is a really important point until it becomes the norm not to use any disposable/single use cutlery at all."