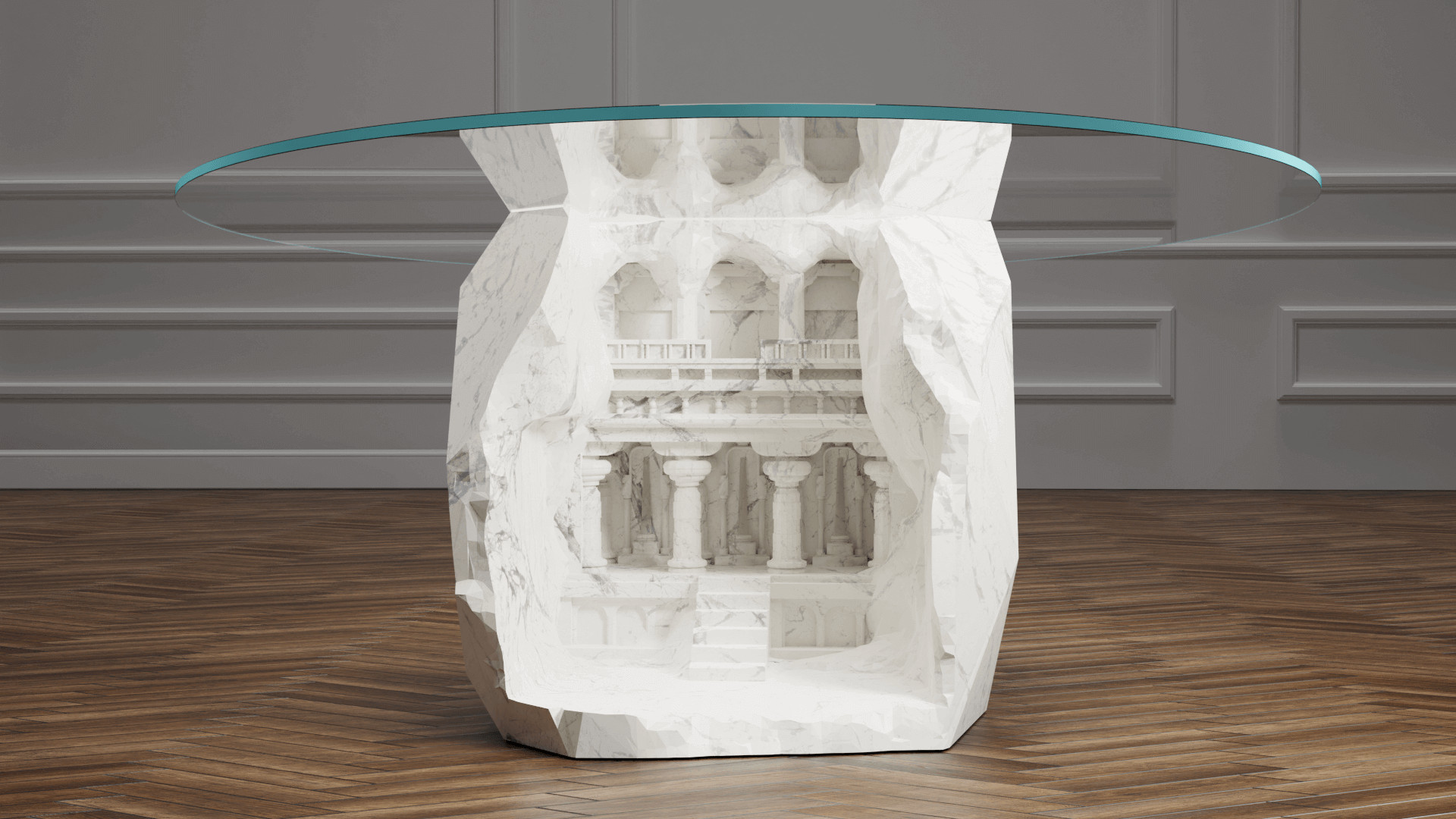 Civilization, Duffy London's new table collection is unveiled.
Duffy London, internationally acclaimed design studio, known for designs like the Abyss Table or the incredible UP Balloon Table, has revealed their brand-new collection of tables named Civilization. A series of tables based on ancient temples and monuments from around the world carved straight out of the landscape with the most intricate skills.
"The mother art is architecture. Without an architecture of our own, we have no soul of our own civilization." – Frank Lloyd Wright
Designed by Christopher Duffy for Duffy London, The Civilization Series is a limited edition of 11 pieces in three different versions named: Petra, Kailasa, and Hegra. This series of tables is a homage to the artistry of the old temples that give their names, to create pieces that will last for the civilizations that come long after us.
If you want to know more about designers creating unique and sculptural pieces, don't miss Simon Johns creates beautiful compositions through his unique pieces.
The collection of Civilization Tables are based on three of the most ancient temples and monuments from around the world: The Madain Saleh (Hegra) in Saudi Arabia, the Kailasa Temple in Maharashtrar, India and the Petra in Jordan. These enduring ancient wonders are literally carved in the tables with the most intricate skills from master stonemasons, paying homage to their artistry in the design.
"I'd been in discussions with a team of master stonemasons, on possible projects to work together on, we had come up with quite a few concepts, but nothing quite grabbed me, and then I saw a friend's photographs from his Saudi Arabia trip. A picture he took at Qasr-al-Farid is how it all started. This was the perfect subject matter as these ancient monuments had long been fascinating to me.
I then thought of Petra in Jordan and the Kailasa Temple in India. The ancient masters who designed and carved these most impressive pieces are impossible to improve upon, and so we have simply reinterpreted/rescaled their genius to make this series of pieces." said Christopher Duffy about the project.
If you are curious to know more about incredible furniture design, don't miss Cypraea designs call attention to the precious natural world.