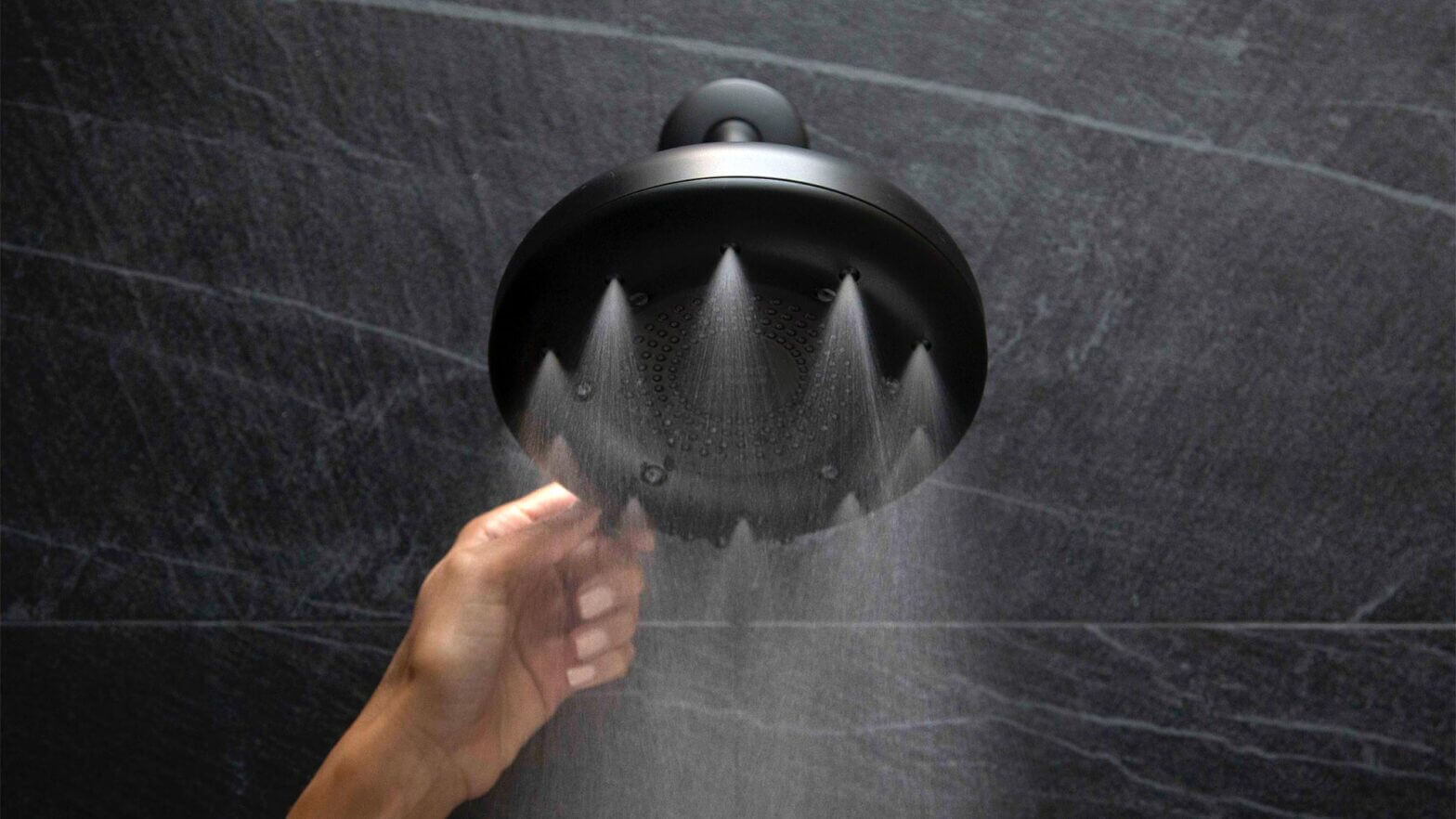 By controlling the droplets of water more precisely, Nebia promises to save up to 50% of water whilst showering.

It's time for a bathroom upgrade and one that's good for the planet. Teaming up with popular American shower brand Moen, Nebia has created a power shower that uses up to half the water compared to traditional showerheads.
Fusing innovative nozzle technology with quality engineering, the Nebia by Moen Quattro uses a proprietary H₂Micro™ technology that atomizes water into millions of micro-droplets, making less water feel like so much more.
This creates a soft-spray setting that doesn't really drench the body but wraps it in a sensation of hot, warm or cold. According to the Nebia website, these droplets move 3X faster than droplets from a standard shower so effectively rinse the shampoo out of "even the thickest of hair."
Not only is the Quattro designed to save water, but it also keeps plastics from polluting the ocean. All the different elements used within the shower are manufactured from recycled ocean plastic components.
Unlike Nebia's other showerhead designs, the Quattro looks more like a traditional showerhead. A disc-shaped 6.5-inch wide head manages the water flow into four different spray modes: Hard Spray, Soft-Spray, Super Saver and Angel Hair.
Looking for more design for the bathroom? Discover 10 bathtub designs that take the bathing experience up a notch
Nebia is the product of six years of lab testing and engineering, ample time for the team to refine the product and tweak its custom atomization technology. It seems some of that time was dedicated to finding a way of making Nebia easy to install. According to Nebia, it's easier than changing a lightbulb and takes less than three minutes.
The Nebia by Moen Quattro is currently in crowdfunding mode via Kickstarter, a campaign with other extras including the Nebia Adjustable Shower Arm, which grants 18 inches of additional motion range for increased power.
It also includes the Quick-Dry Earth Mat, which is made of diatomaceous earth—a naturally occurring silica-based material composed of stone and algae sediment found in waterbeds and deserts—it dries within minutes, preventing germs and mold from growing. We're ready to upgrade.
Discover more successful crowdfunding projects: check Human's new best friend: the XGO-Mini robot dog