Design
Proposing a fresh new vision for a cleaning equipment
AC/AL fabricates an innovatively professional Cleaning Trolley for the services company OSAE.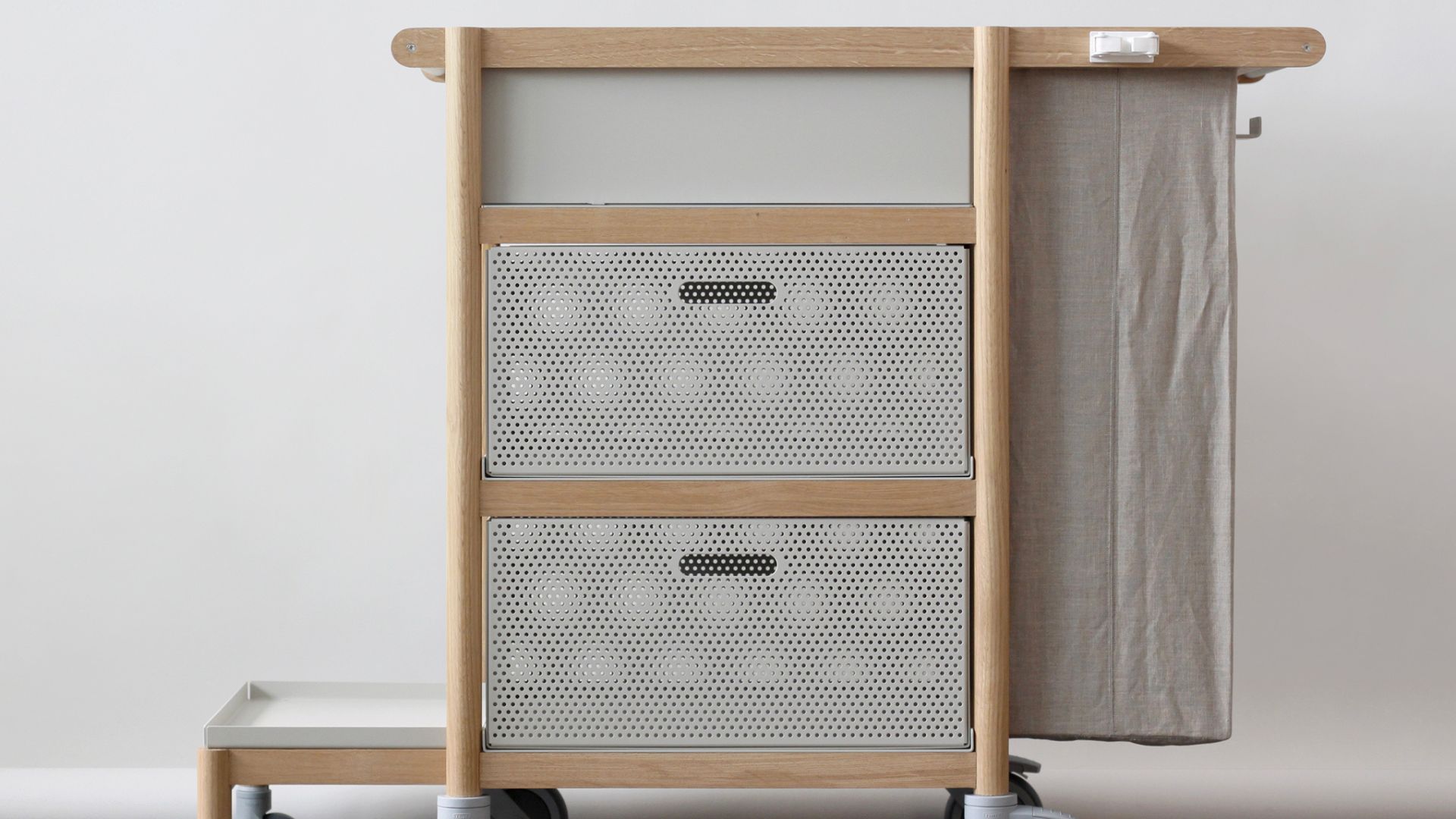 Innately passionate about materials, craftsmanship and industrial manufacturing processes – French studio AC/AL fabricates an innovatively professional 'Cleaning Trolley' for the services company OSAE, in order to propose a fresh new vision for this technical equipment.
With their collaborations ranging from artistic direction to space, furniture as well as products – "we strive to propose a meaningful design and create timeless objects that value use and function through clean lines" says founders Amandine Chhor and Aïssa Logerot.
They brilliantly analyzed user contexts and intricate specifications as well as validated the full functionality of the trolley, both with a scale of a 1:1 model and on site with the prototype.
Crafted utilizing solid oak wood, aluminum, coated linen with a warm Scandinavian feel – the duo harmoniously integrated clean lines and durable long-lasting materials to the global aesthetic of this one-of-a-kind minimalistic product.
Seamlessly adapting to the needs of the cleaning team – "our aim was to revalorize the perception of their profession" they add.
Its design skillfully features a removable platform to position a bucket whenever necessary.
This platform can be further effortlessly installed on both sides of the trolley, to save space when not in use.
Additionally, two drawers offer large spaces for the storage of household supplies, whereas the upper container can be completely opened allowing quick access to the cleaning objects.