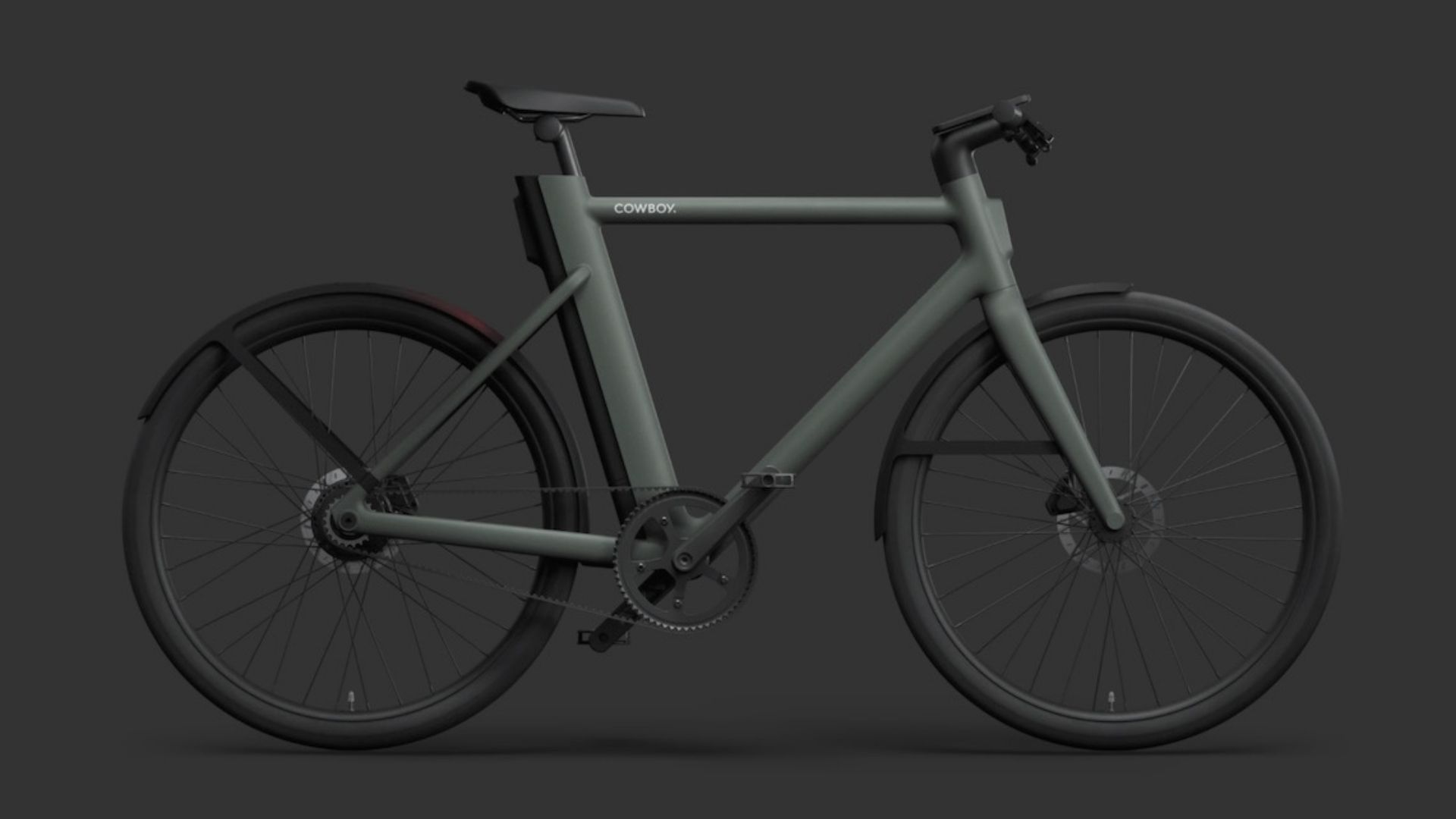 Designed around the city commute, this smart and stylish e-bike combines integrated lights, no gears and a near-silent motor.
With flexible working redefining our daily commute, and the value of space and hygiene gaining merit because of the pandemic, electric bikes are enjoying a moment in the spotlight.
That's a good thing for Belgian company Cowboy, whose mission is to free cities of cars with the help of design and technology, offering a more environmentally friendly and relaxed alternative of transportation.
With their new e-bike, the Cowboy 4, the start-up company stays true to its claim of being at the cutting edge of modern cycling.
Aesthetically, the Cowboy 4 impresses with its reduced appearance that manifests itself in a seamless frame design with fully integrated cable routing.
Minimalism is the watchword here and the design is totally bespoke, except for the Selle Royal saddle and the carbon belt from Gates.
There's also a 4 ST model with a step-through frame. Both models weigh in at an impressive 19kg and both promise a range of around 70 miles.
What's more, a frame-mounted and removable battery pack let's users charge indoors or keep a spare battery to hand. 
When it comes to user experience, the motor reacts intuitively to the force with which the rider pedals and uses algorithms to calculate the required power at any given moment.
The result is power and speed that are precisely adapted to the rider.
Other new features include wider, puncture-proof tyres suitable even for bumpy streets, built-in navigation via GPS control and the industry's new wireless-charging cockpit integrated into the stem of both Cowboy 4 versions.
The Cowboy 4 combines technical prowess with design-forward thinking
Brands such as Cowboy have transformed consumer perception when it comes to e-bikes.
No longer are they reserved for the elderly as a form of power-assistance plagued by bulky frames and dull specs, but instead they are design-forward, feature-packed machines embraced by the cycling cognoscenti.
It's no wonder both the C4 and C4 ST won a Red Dot Design award this year—Cowboy's fourth model redefines cycling as an elegant lifestyle and casual form of mobility, but also introduces an array of comprehensive services to cycling.
These services include getting help via live chat in the event of a breakdown, theft alert, automatic unlocking and GPS tracking via app, as well as crash detection software for notifying an emergency contact.