Mobility design
Tech-infused Nebula by One Object is upgrading the urban travel experience
Hong Kong-based design studio, One Object, wants to revolutionize urban transport with Nebula, an intuitive, cleaner, and safer commuting experience for all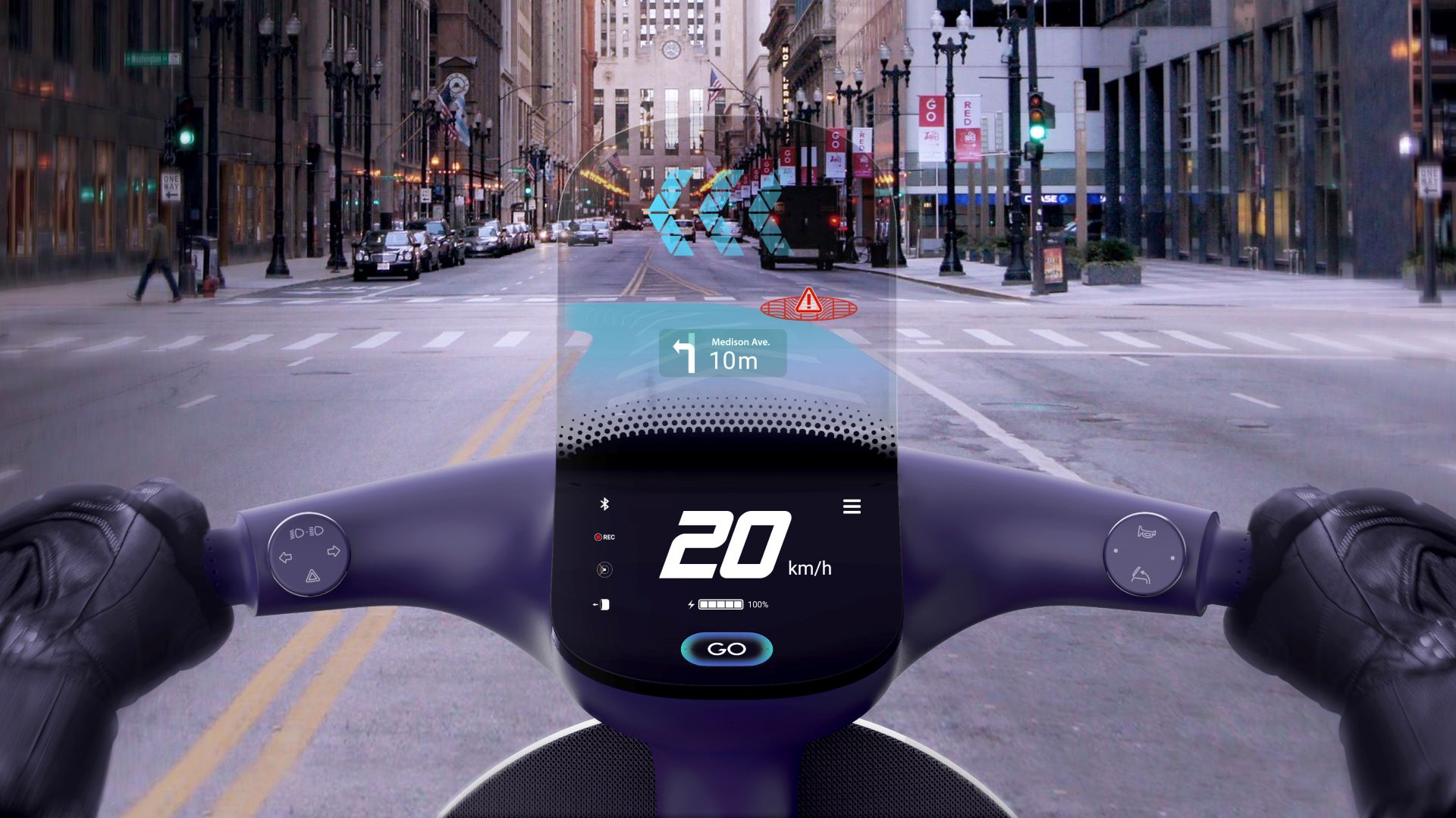 Stylish, efficient, versatile, and green, electric motorbikes and scooters are the go-to solutions to our traffic problems and cleaner mobility. We see them more and more as popular ways to get around, so much so that shared electric scooter networks have been set in place in cities across the world and have multiplied at an incredible rate. Here comes Nebula by One Object,
The clutter, looking for parking spots, and the traffic, (oh, the traffic!), all these urban problems are being solved with these mobility options; not only that, they are helping us save money, reduce our environmental footprint, and are expanding access to public transportation everywhere. But what about safety?
Yes, most electric motorbikes and scooters are designed with safety in mind and are safe to drive, but are they safe enough? Can more be done? If so, how can technology help?
All these questions have been asked by many but answered by few. Among those few is One Object, a Hong Kong-based design studio that is about to revolutionize urban transport with a safer, greener, hassle-free, and technologically infused commute experience called Nebula.
One Object and how it all started
With more than 10 years of experience designing transport and mobility, smart IoT devices, electronics, and home appliances, the innovation and agile collective firm, whose clients include Philips, Huawei, Lenovo, Fujitsu, and AT&T among others, got a stoke of inspiration while observing people's urban commuting and interaction with technology back in early 2020.
Noticing pain points and opportunities, One Object set out to create a more humanized and sustainable urban transport that enhances safety while driving, promotes a greener and cleaner environment with zero emissions, provides an effortless experience, and gives a viable 'healthy' mobility option to avoid public transport during the Covid-19 pandemic. Pretty amazing, huh?
[ Read also Explore the future of electric skateboards ]
Nebula's Alpha and Beta
Having an honest design and meaningful innovation as their philosophy, One Object designed Alpha, an electric motorbike created for mid and long distances, and Beta, an electric kickboard scooter for short-distance and last-mile travel as part of the Nebula commute experience. Starting with market research, initial product archetype, technology viability, ergonomic studies, CMF explorations, and design concept visualizations, both designs took one year to develop and the results are incredibly exciting and promising.
Both, Alpha and Beta, were conceived as an extension of the human body to create a harmonious relationship between people's lifestyle and hi-tech, performance-driven transport. Through the enhancement of tactile sensibility from the materials used, ergonomics, and technology, Nebula promises us more freedom, speed, agility, and above all safety to go anywhere we want.
So, let's get down to the nitty-gritty and find out how are they achieving this.
Nebula's vehicles combine hard and soft materials such as recycled polypropylene (PP) for the outer housing which provides hard-shell protection for all the internal components, and water/dirt proof 3D-knitted fabric for the interior achieving a durable and seamless surface throughout the design.
These along with the sleek, friendly shapes, welcoming gestures, and modern appearance, provide the user with a sense of comfort and security.
It's all about tech!
While Beta comes with its fair share of intuitive technology features such as parametric head and taillights, and blinkers across the side along with its slim, lightweight, and compact design, Alpha is packed with these and so much more.
Harnessing in its modern design incredible HUD (Head-Up Display) technology, Alpha allows drivers to get real-time indications about their journey and road environment through its windscreen providing an enriched driving experience and enhanced safety. It also allows for smarter vehicle responses with the use of radar sensors located in the front and back of the motorbike bringing safety to another level.

Aligning with Alpha's sleek appearance, parametric head and tail LED lights are used for an energy-efficient solution, better illumination, and a futuristic appeal. The use of these lights not only gets rid of obtrusive elements by incorporating them inside the recycled PP housing but also highlights the intuitive nature of the design by only appearing when needed.
Lastly, and because it's 2021 after all, no design can be fully completed without an App. Nebula offers keyless access to both Alpha and Beta through fingerprint and the Nebula App, providing users a more comfortable and convenient experience.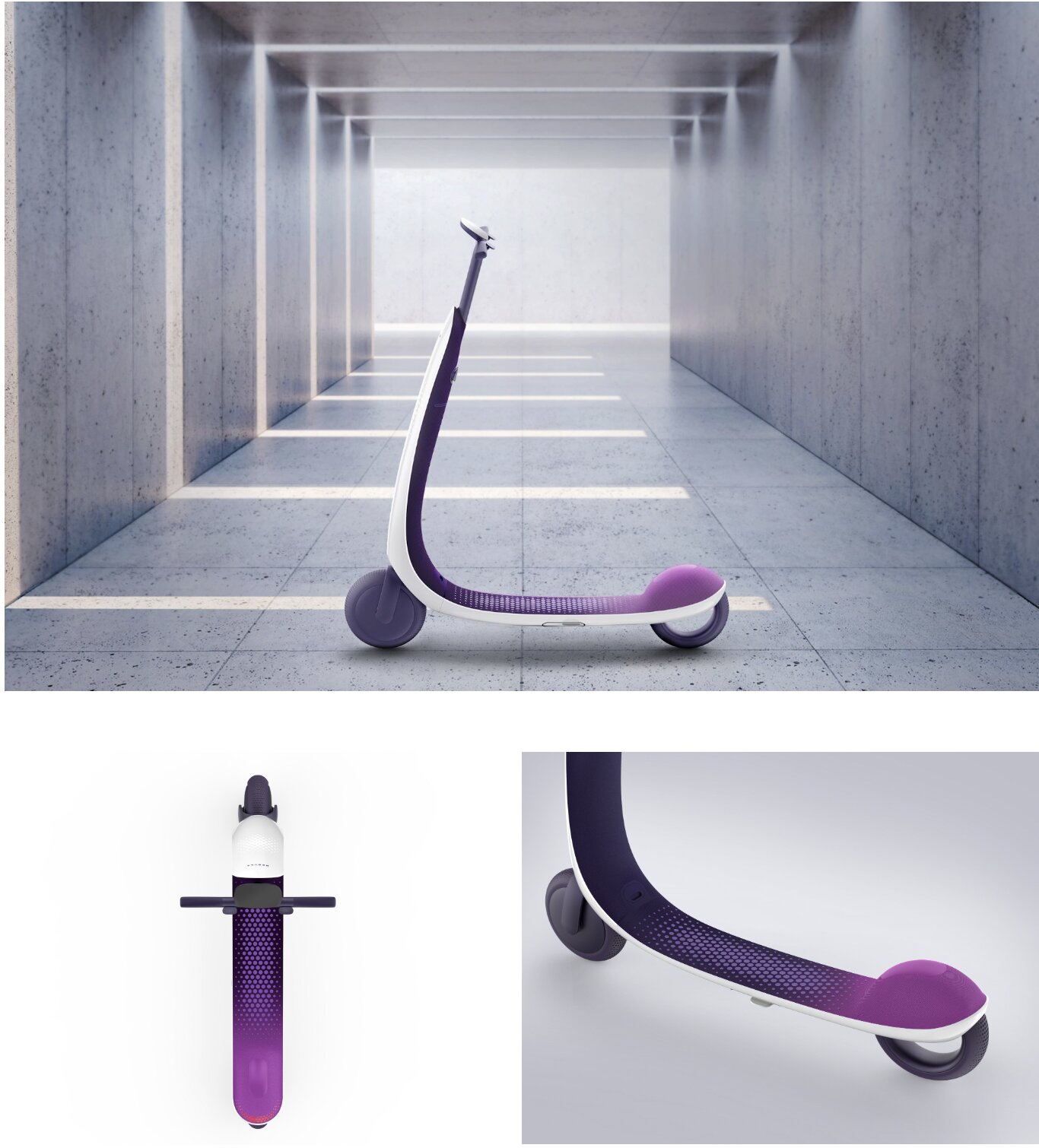 What comes next
It is safe to say One Object has achieved what they strived for: a more secure and safe feeling for the driver along with a hassle-free, eco-friendly travel experience with technology that is understandable and approachable for everyone.
And while they just finished the concept phase and are currently entering the prototyping phase, we cannot wait for Nebula to become a reality as it is the perfect solution for our never-ending search for safe and sustainable mobility.
[ Discover also how Virtual Reality is changing the game for product designers ]